Vape Shops in Jacksonville
This is What Vape Shops in Jacksonville, FL, are Going to Look Like
That's a promise. We're making buying vape online easier for everyone, and that sort of ease doesn't stay small for long. Why walk 15 minutes to spend 40$ on pens and pods when you could chill in bed, place a next-day order, and spend half that with no delivery fee? Welcome. Make yourself at home. Lou Square is a place where things make sense.
To start, Lou Square isn't a "place" at all. Our vape store is in Miami, but we're also an online vape store that delivers to Tampa, Alabama, Marietta, New York, and Jacksonville, and all across the country. With an emphasis on maximizing convenience and accessibility. Anytime you check our online selection, you'll see a ton of variety. We always carry close to a dozen major brands, and each brand offers you, several different models, with more flavors than we care to list off. It'd take a while, and we're all about being quick, remember?
Every rechargeables and cheap disposable vapes we offer is premium, respected by the community, and approved by health standards and regulations. We don't have the time to waste on mediocre stuff, and you don't have time for second best. That goes for price, too; we're offering better prices than almost any other seller out there. After all, you make a lot of regulars in this business; we want to make e-cig costs easier on all our future regulars, you included.
At Lou Square, buying is easy and quick up front, easy on the wallet long-term, and easy on the tongue, too. That's why it's going to be easy for us to give the disposable vapes scene in Jacksonville, FL, a long overdue makeover.
You Know What Else is Easy? Keeping Clean
At Lou Square, we're not interested in shady. There's just no need; we get plenty of good business without it. That's why our ID-checking software is just as high-tech as everything else about us. This ain't the place for underage smoking.
If you're 21 or older, our ID check will verify that in a matter of seconds. The quick but thorough process keeps things legit without slowing you down. And if you're subscribed with us, you can do it once and have it over with. So, when you're buying with us, you can be sure that you're buying from reputable people who aren't giving out smokes to kids.
If you're a minor, well... it's been fun, but try again after your 21st birthday. You already shouldn't be reading this, and if you are, we'll save you some time: Our age verification is good. It's better than whatever workaround you think you've got, and trust us, it ain't worth it to begin with. Our ID check verifies all sales, whether they're online or at one of our high-tech Lou Square Stores.
Speaking of Which... If You're in Miami...
We forgot to mention those, didn't we? Our Lou Square vape vending machine are our online convenience made available on the go. These sophisticated machines are at several centric locations in Miami, and they're just as fast as ordering vapes online in Jacksonville, FL. The only difference is you get your product immediately. Simply walk up, select your flavor or model from the display, pay, and go. The average time for the whole process is 40 seconds. Enough said.
Ready To Get Your Vape Delivery to Jacksonville, FL? Good.
Click on "Shop All" to start ordering disposable vapes in Jacksonville, FL. Click on "Vape Subscriptions Box" to make it a regular thing. All there is to it.
Lou Square Stores

"find them on every corner, shop instantly onsite"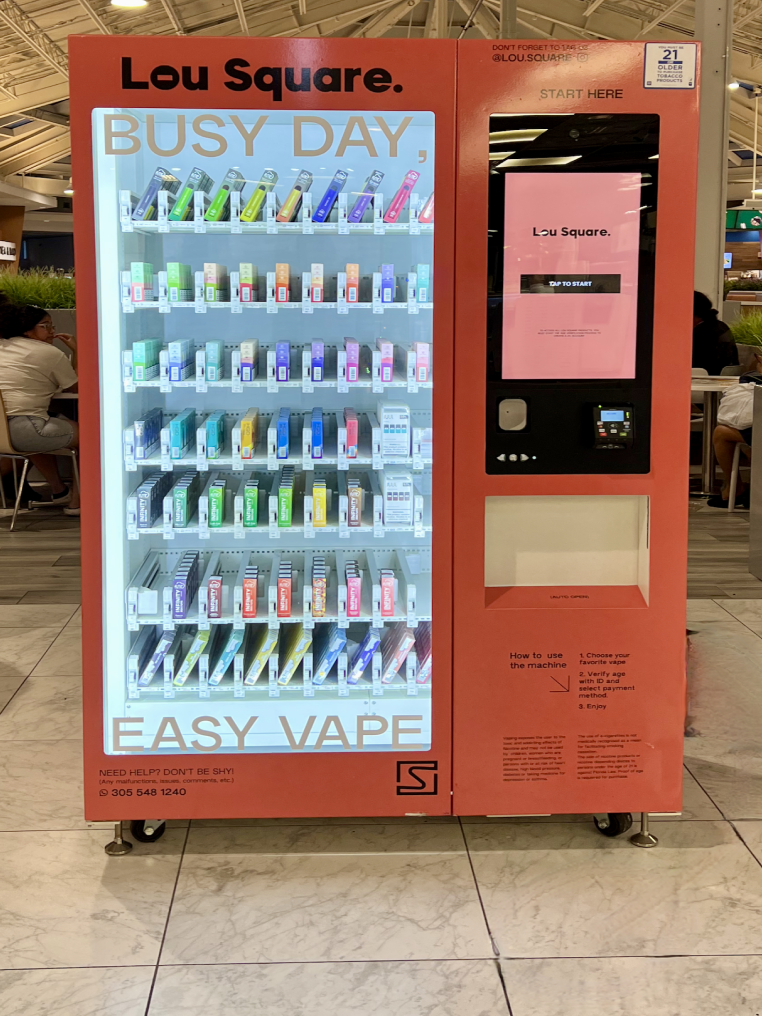 Sawgrass Mills
Market Food Court
12801 W Sunrise Blvd, Sunrise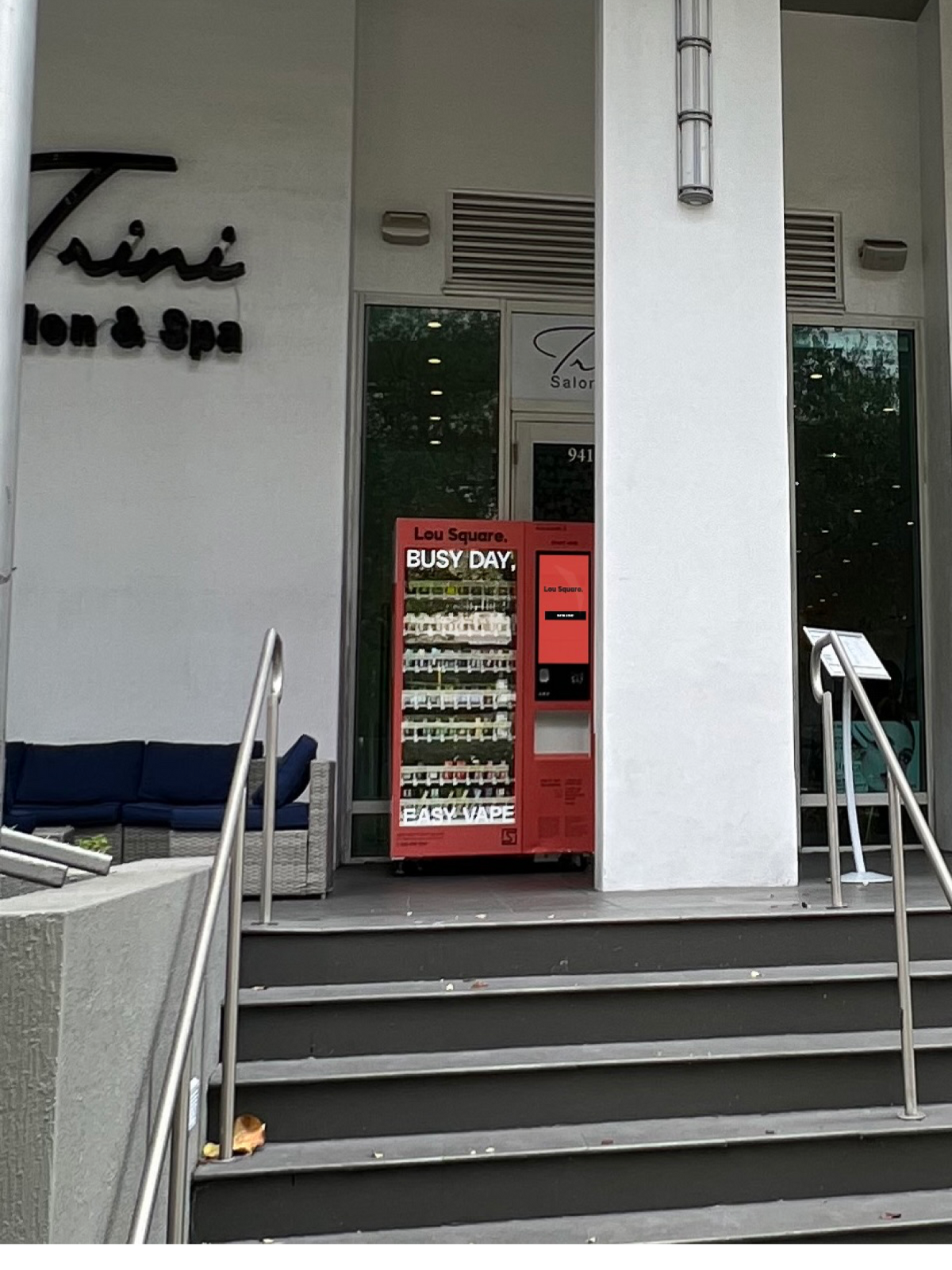 The Plaza
Brickell Ave
941 Brickell Ave, Miami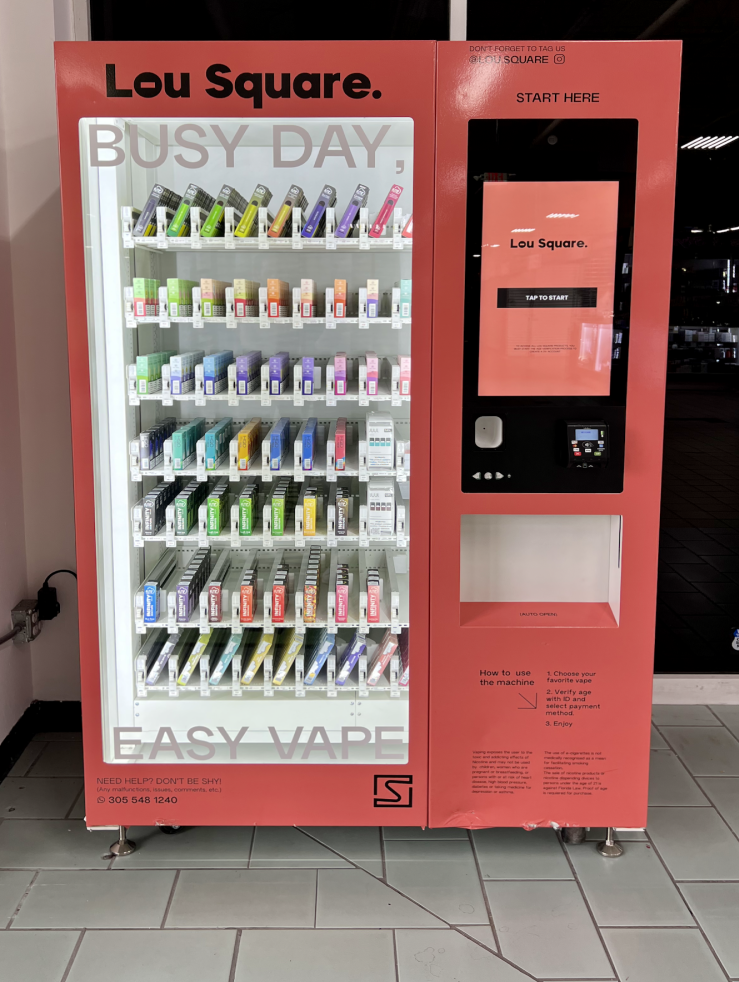 FESTIVAL
MARKETPLACE
2900 W Sample Rd, Pompano Beach
Subscriptions
All you want in one box!
1
ADD FAVORITE VAPES TO CART AND CHOOSE SUBSCRIPTION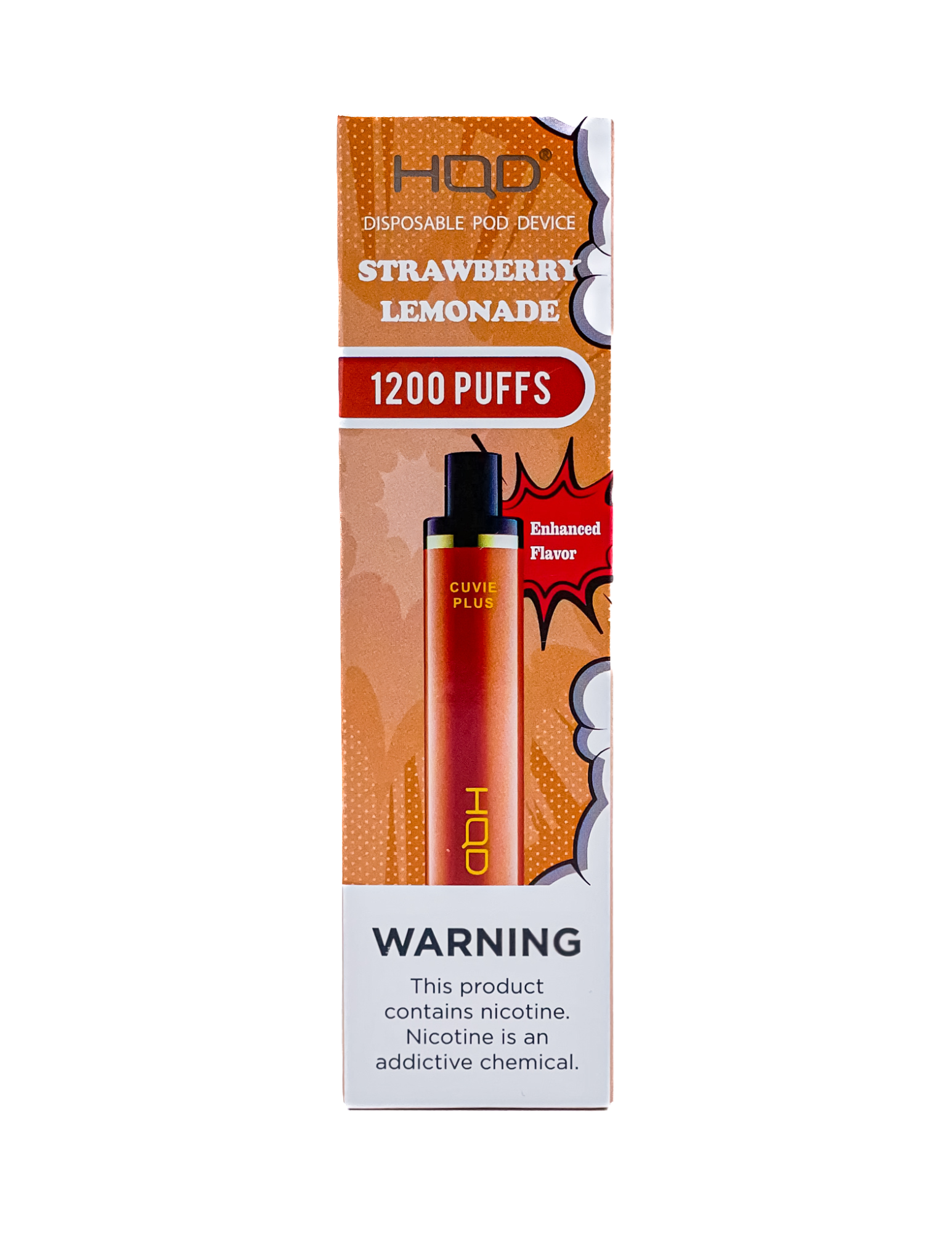 2
CONTROL YOUR DELIVERY DATE & PAUSE OR CANCEL ANYTIME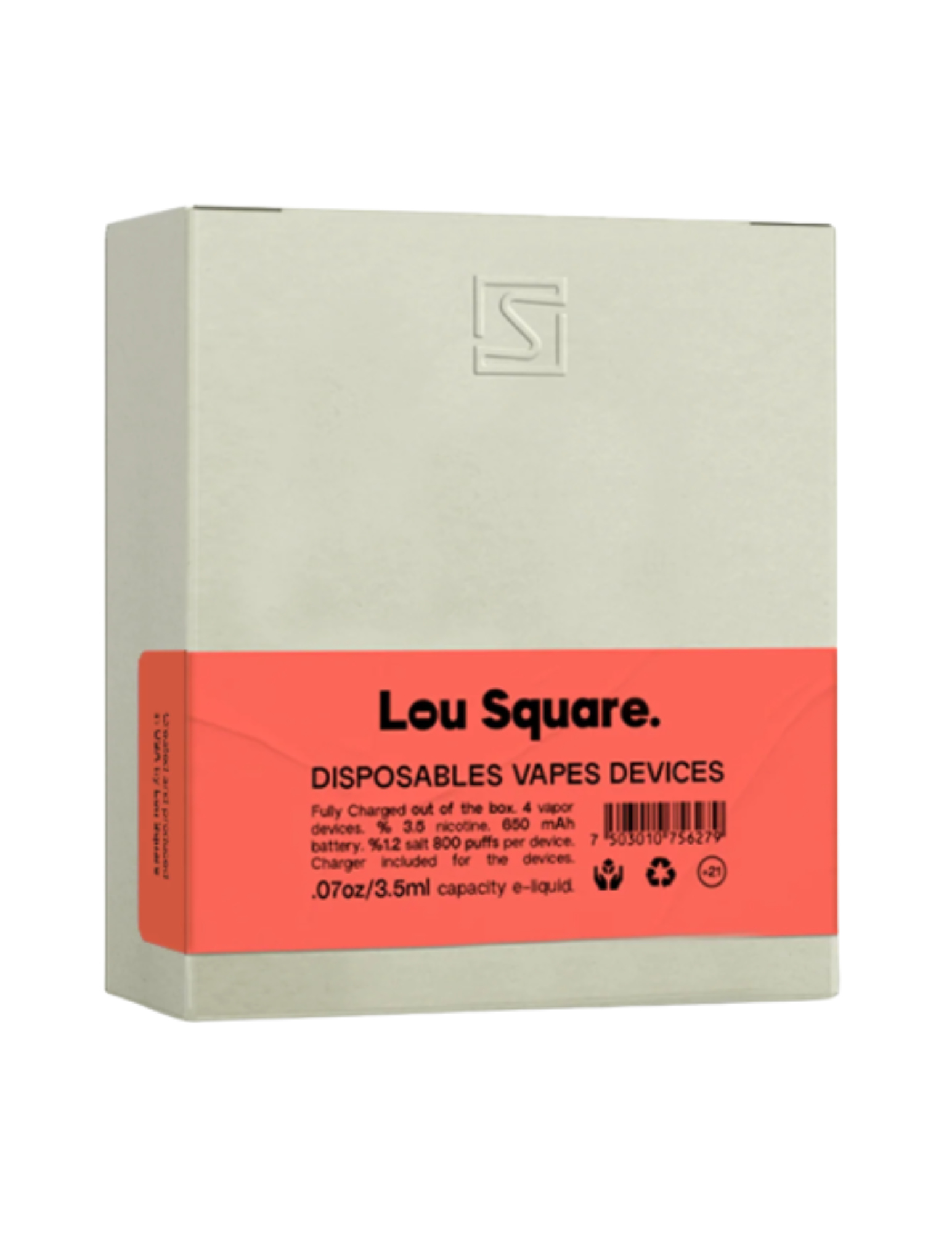 3
ENJOY 10% OFF AND FREE SHIPPING EVERY TIME!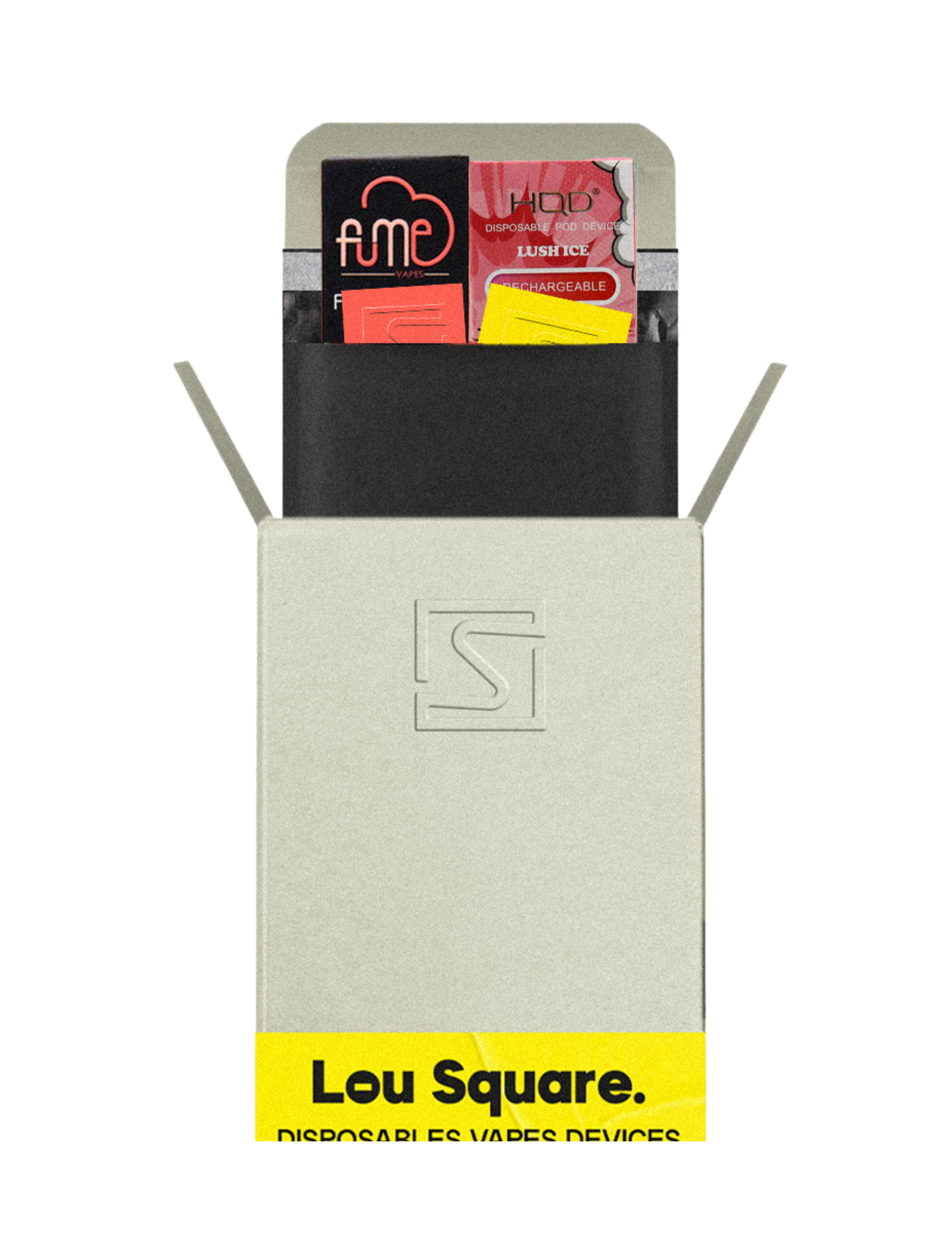 DISCOVER NEW AND EXCITING FLAVORS EVERY MONTH
Join our monthly subscription and receive any of our special selection of products, created just for you.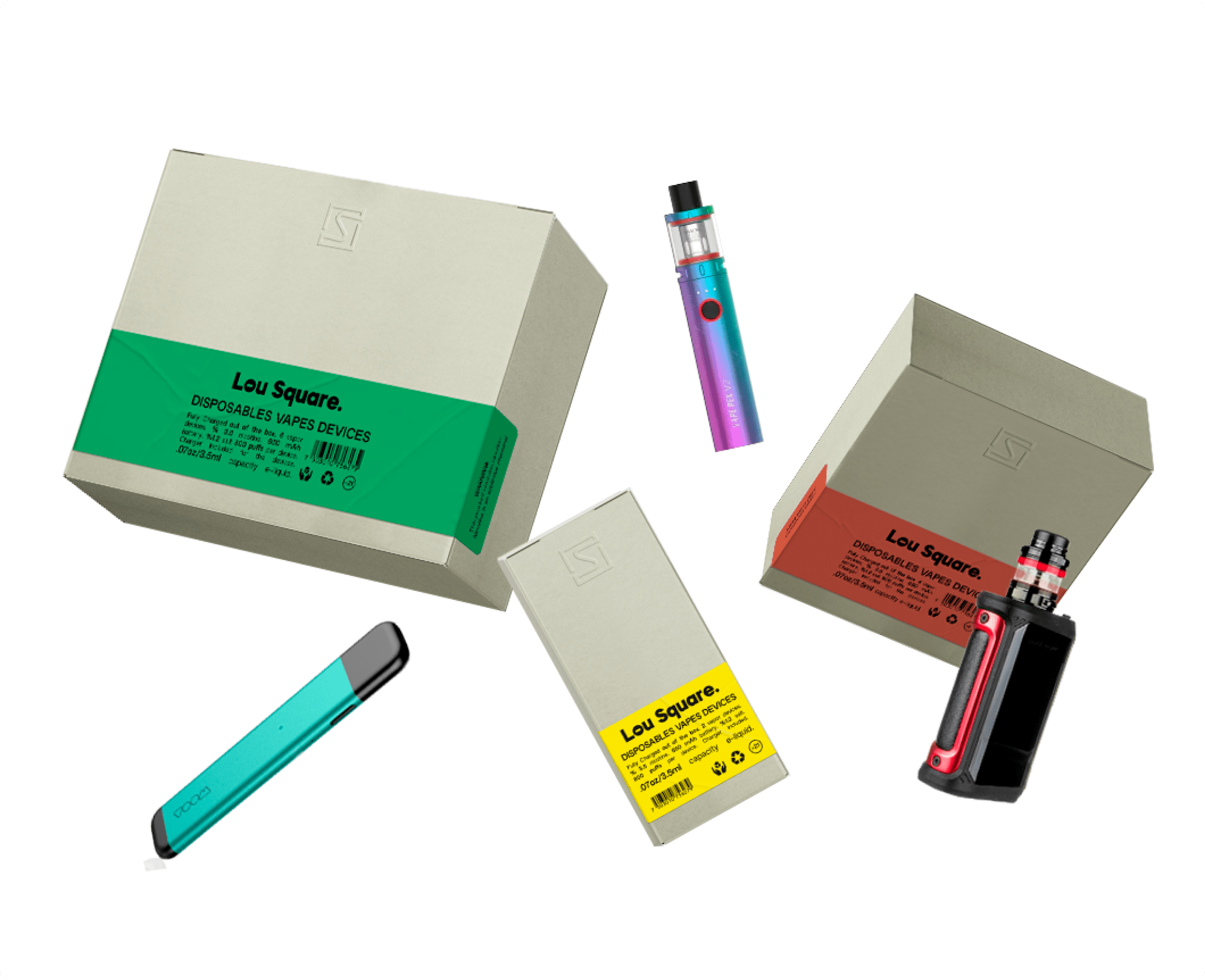 ALL YOUR FAVORITE BRANDS just one click away
We want to make everyone feel the convenience of Lou Square locations, highlighted with the premium exclusivity that we have to offer, and without tying us down to a particular product.