Creativity Blend 1ml | Rio Shipwreck
$19.99 USD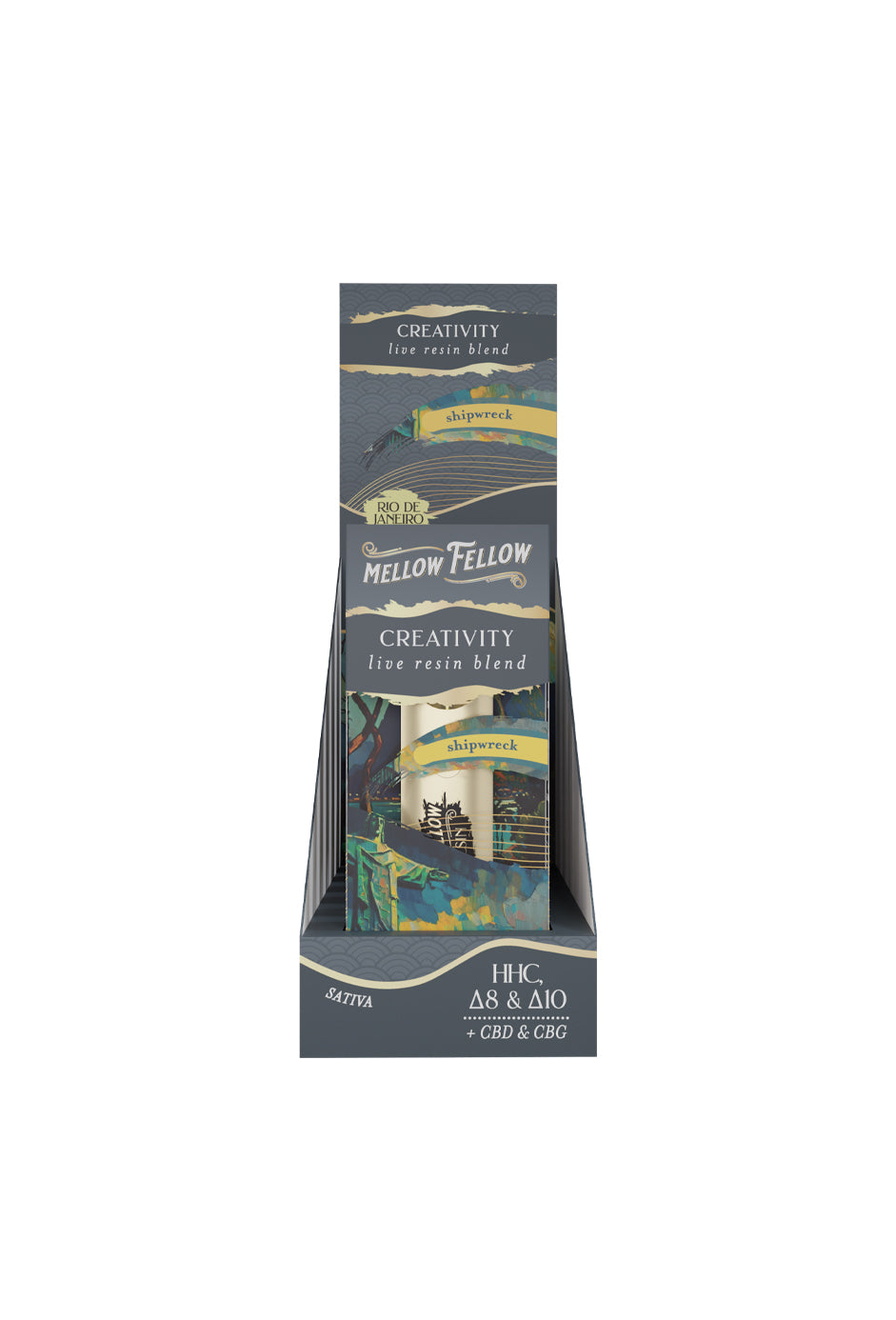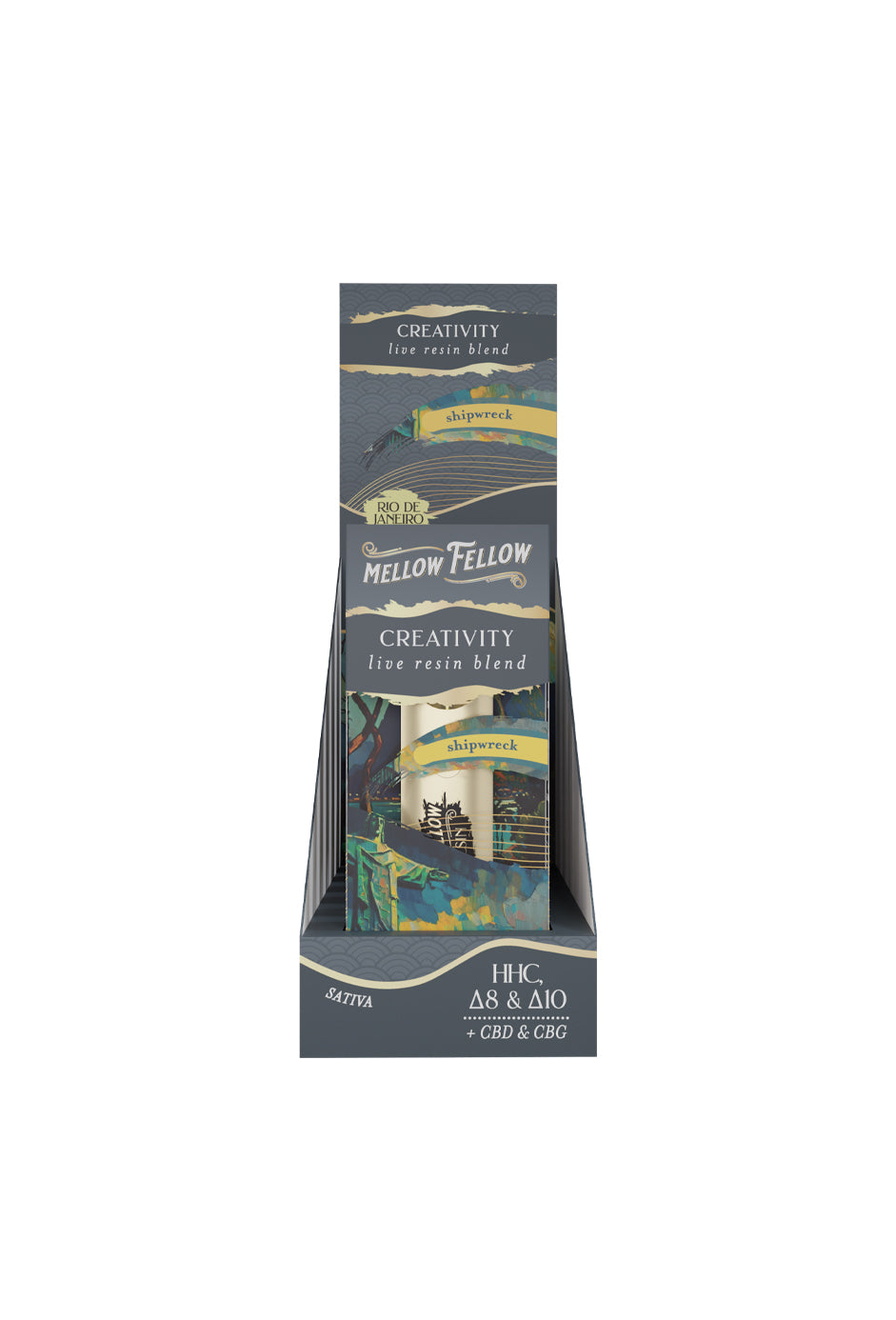 Creativity Blend 1ml | Rio Shipwreck
$19.99 USD
Delta-8 THC, HHC, CBN, CBD, THCp 

Capacity: 1 ml
Type: Rechargeable
Experience the convergence of quality, convenience, and pleasure with the Creativity Rio de Janeiro blend in the strain Shipwreck. Formulated with live resin, skunks, peppery and herbal flavors meet mo make fully flavored, one of a kind vape.

Instant Shipping!
 How many would you like?
build your box WITH exciting new flavors
Join our monthly subscription and create your own or receive our special selection of products, curated just for you.