Diamond Shruumz Chocolate | Fruity Cereal
$25.00 USD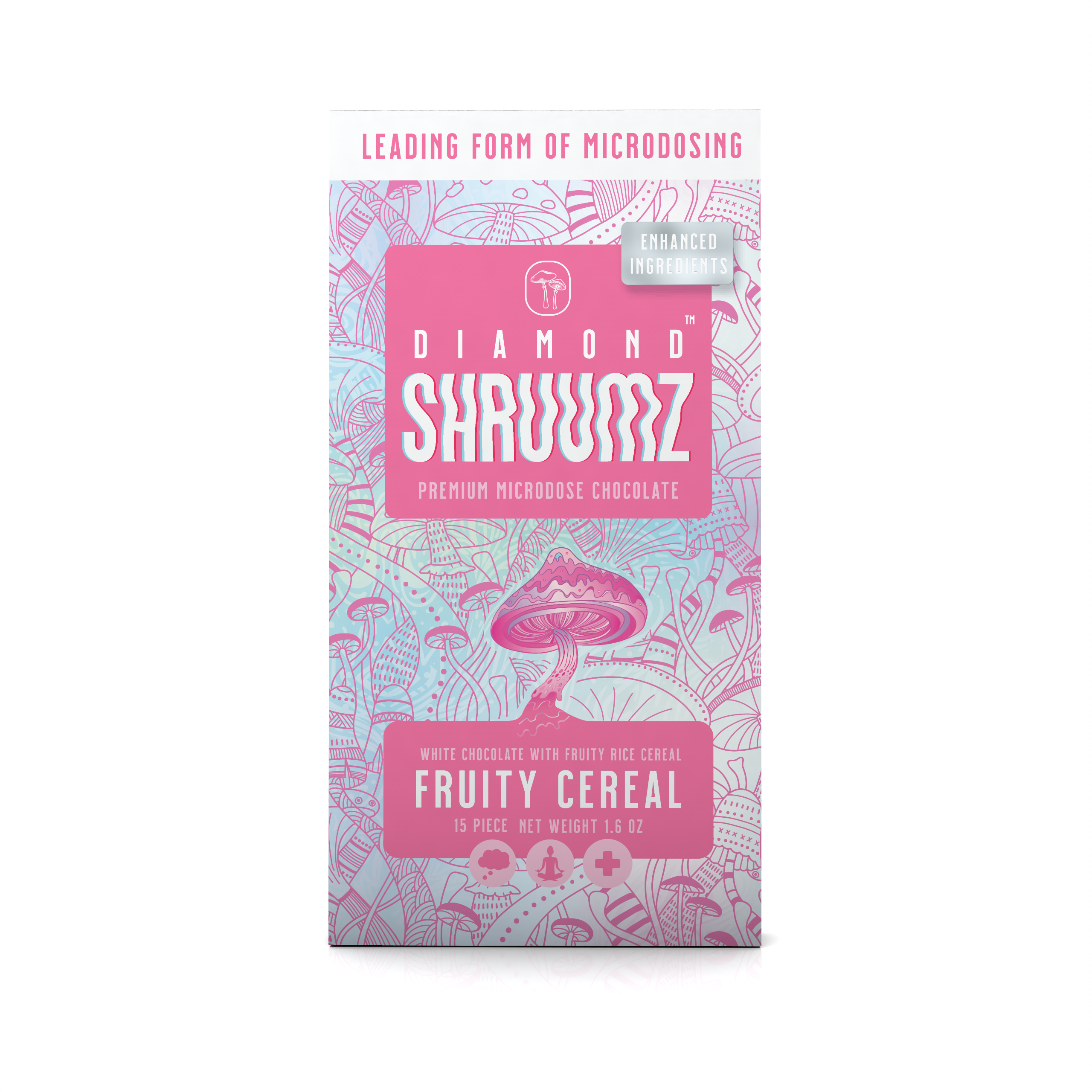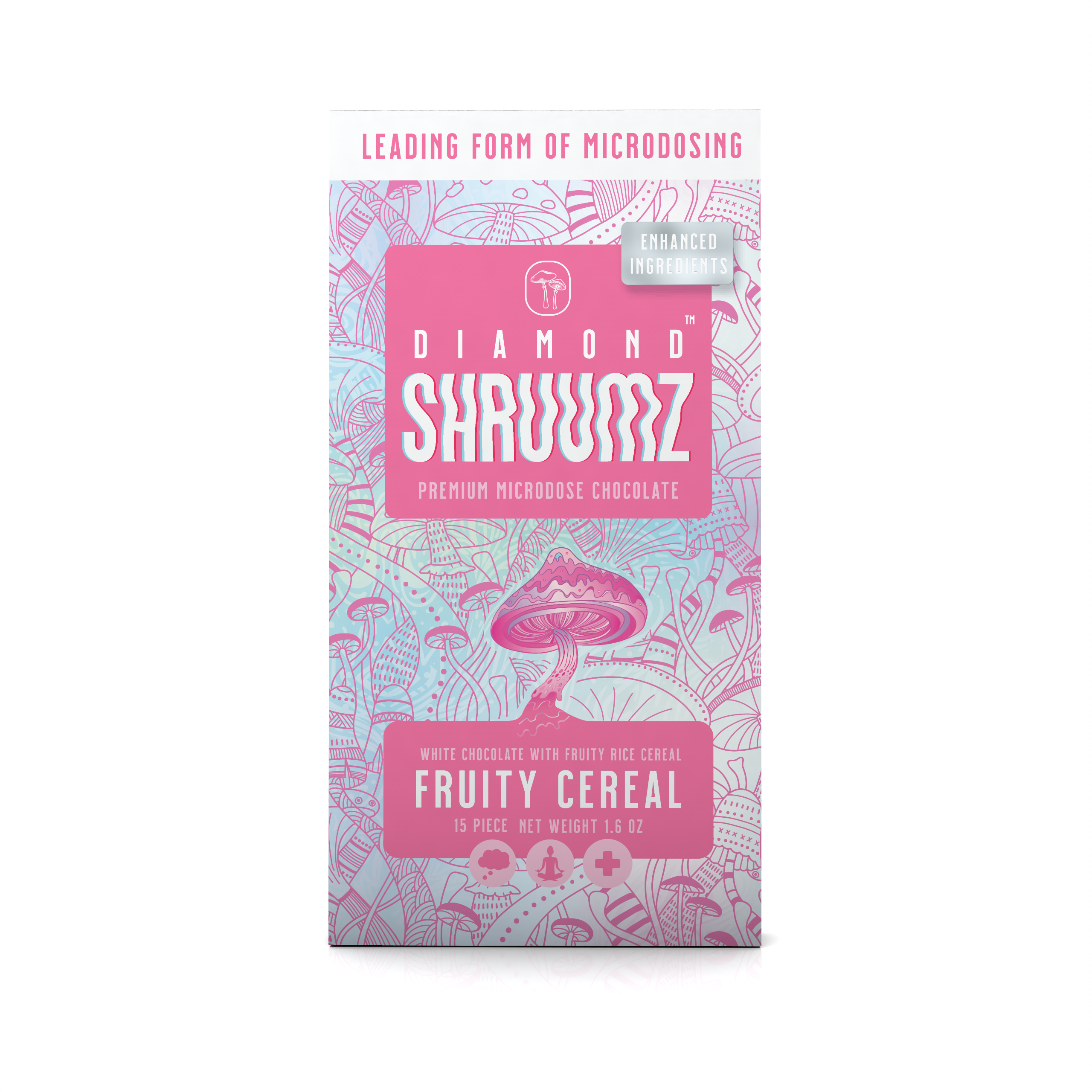 Diamond Shruumz Chocolate | Fruity Cereal
$25.00 USD
Weight: 1.6 oz

Type: Chocolate
Remember the days when you'd wake up and fill the largest bowl in the kitchen with fruity cereal and go to town on it while watching cartoons? Reclaim those wild-eyed days in a very grown up way. Our premium microdose white chocolate Fruity Cereal bar is filled with our primo proprietary blend of nootropic and functional mushrooms, and tons of tasty fruity rice cereal with a serious kick.  
Instant Shipping!
 How many would you like?
build your box WITH exciting new flavors
Join our monthly subscription and create your own or receive our special selection of products, curated just for you.