Hidden Hills | Limey Znow Conez
$29.99 USD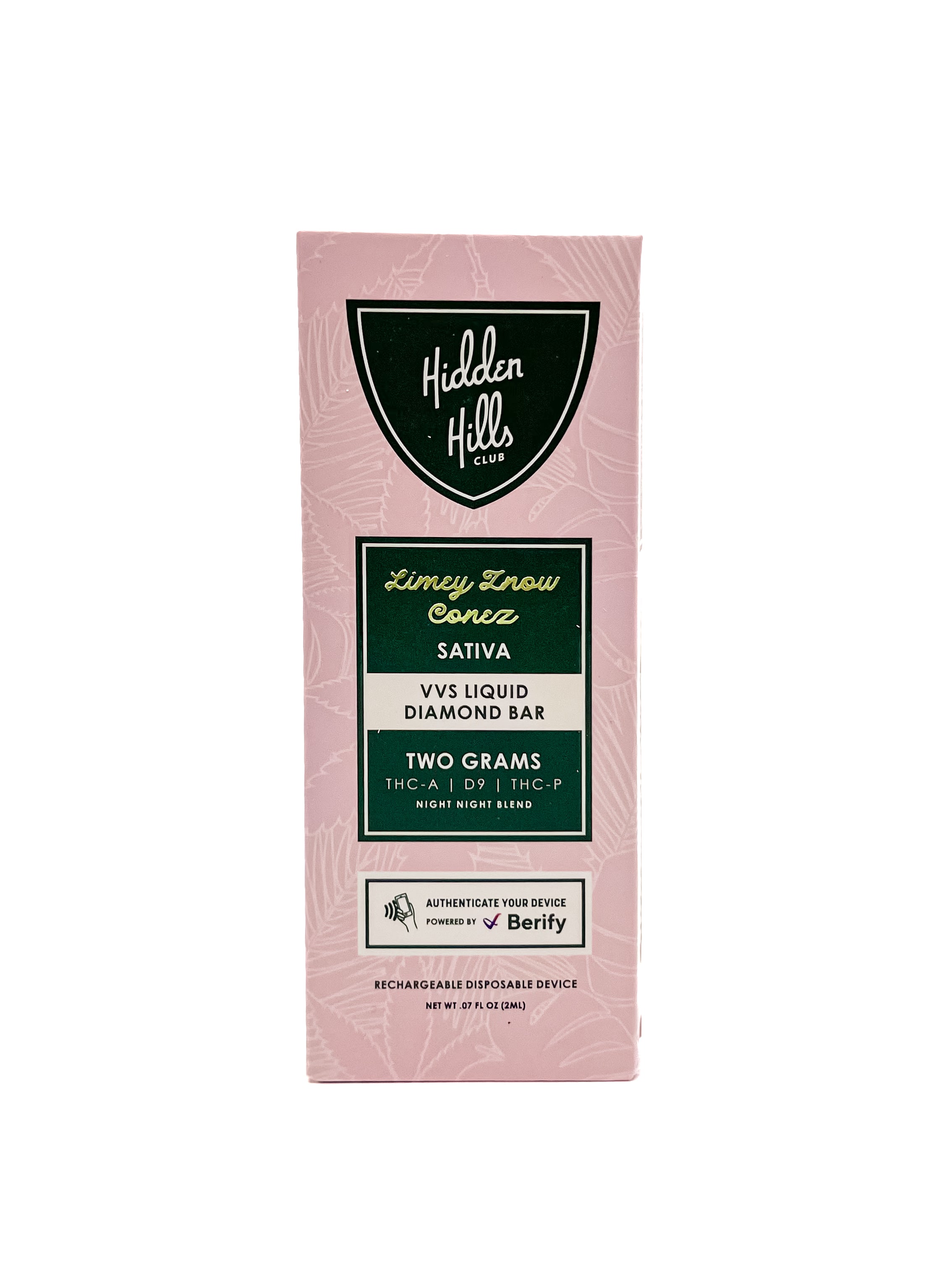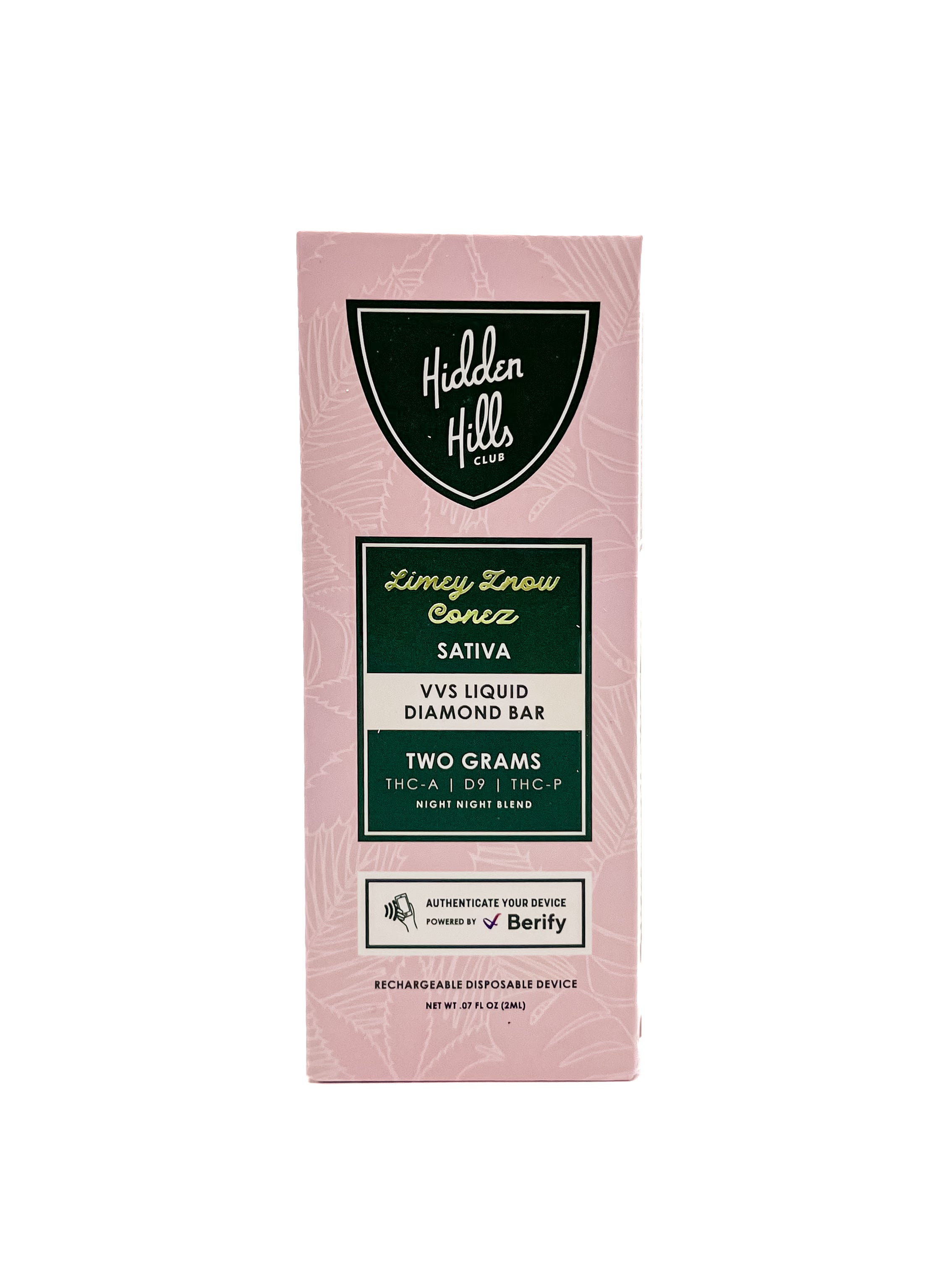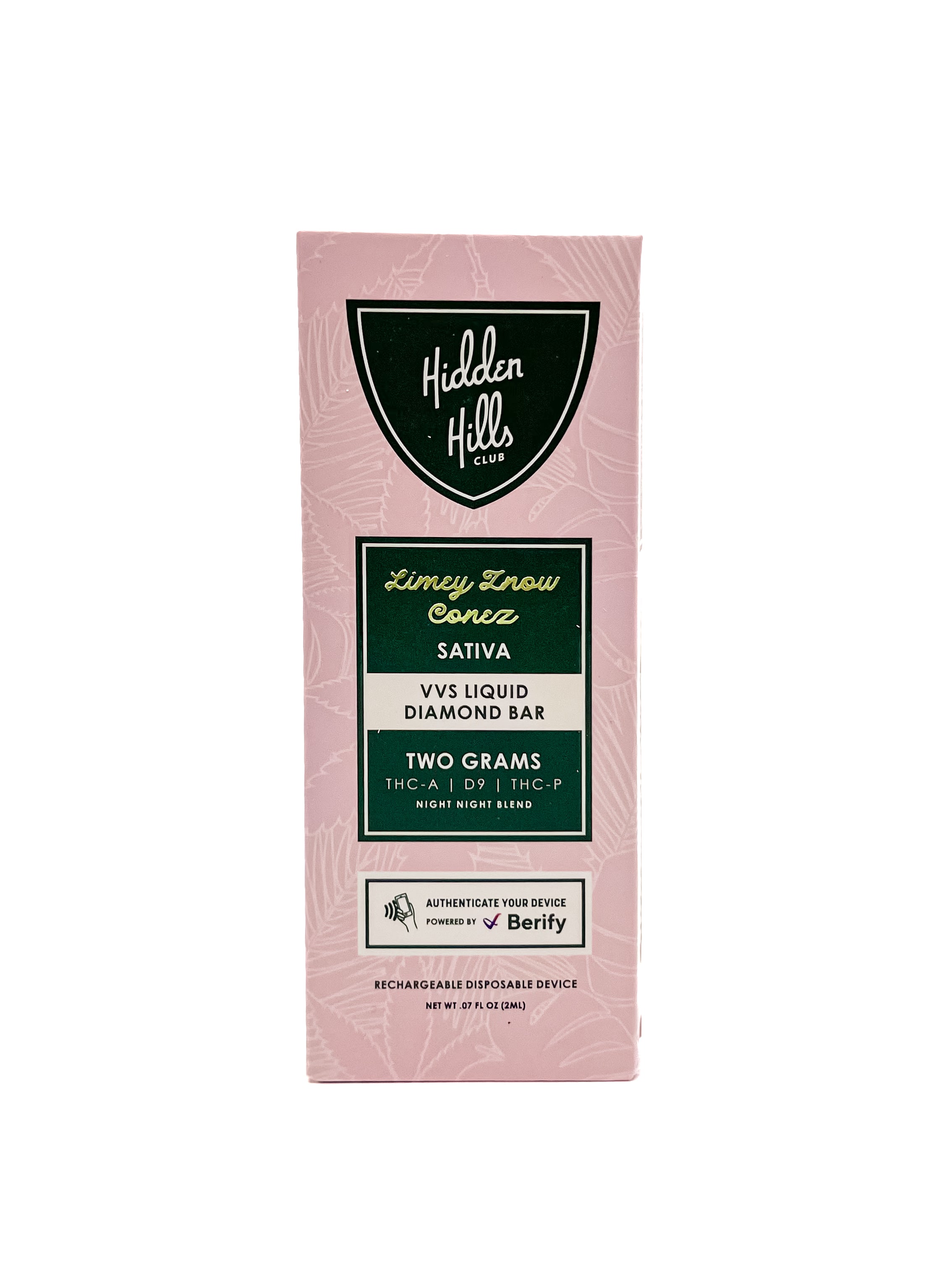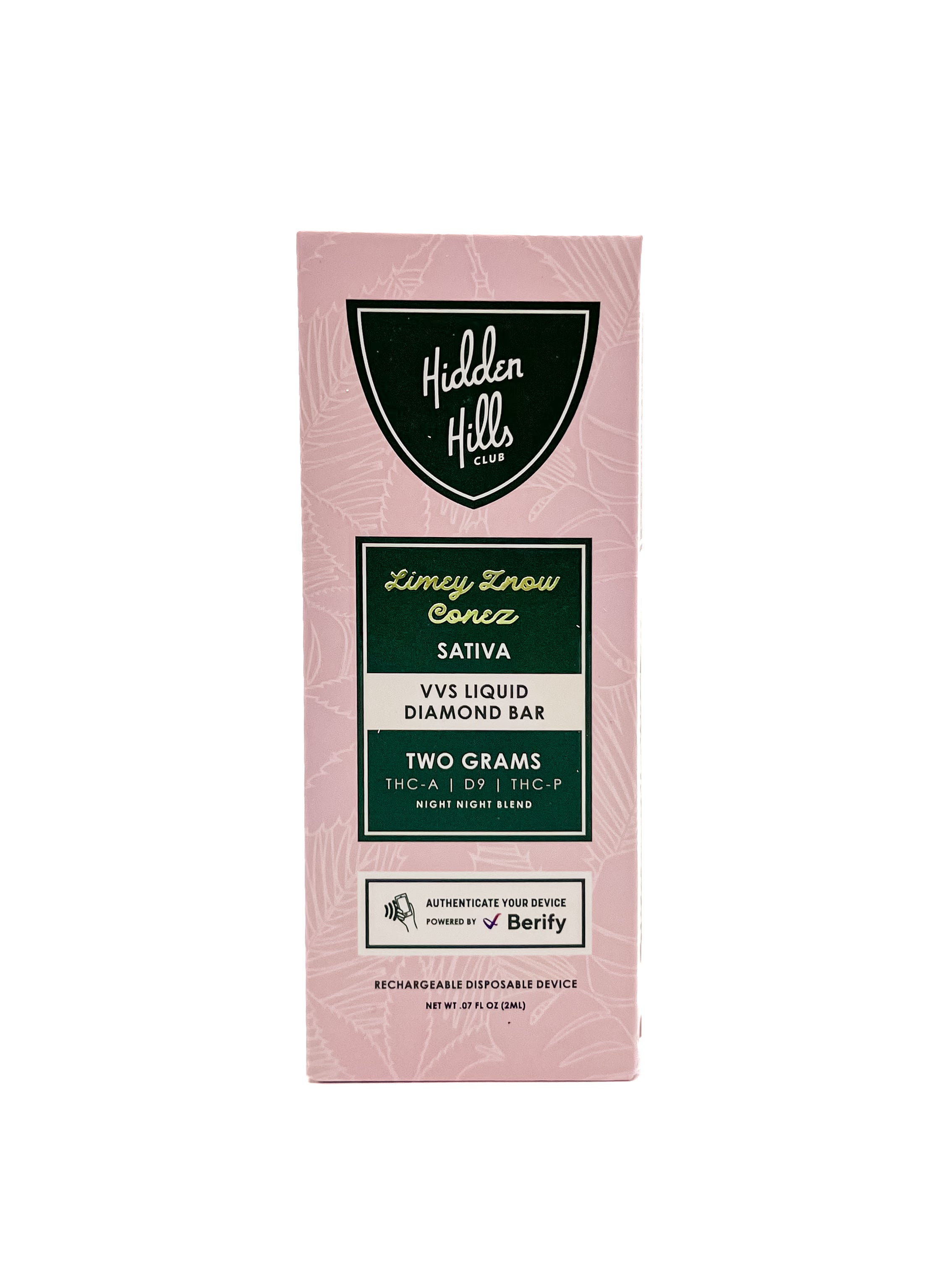 Hidden Hills | Limey Znow Conez
$29.99 USD
D9, THC-A, THC-P Blend Sativa
Capacity: 2 ml
Type: Rechargeable
Limey Znow Conez is a Sativa strain that boasts a blend of tropical and fruity flavors with a citrusy twist of lime. This Strain is a creative and mood-boosting strain that's perfect for those looking for an energizing and uplifting experience. The flavor profile of this strain is characterized by a zesty and refreshing lime taste that complements the tropical and fruity notes. If you're looking for a strain that's not afraid to break the mold and shake things up, Limey Znow Conez is definitely worth checking out.

Instant Shipping!
 How many would you like?
build your box WITH exciting new flavors
Join our monthly subscription and create your own or receive our special selection of products, curated just for you.