Vape Shop in Orlando
Disposable Vapes in Orlando, Easier than You've Ever Seen Before
Hey there. Do you believe in magic? You're about to. We've got Magic Kingdom right nearby for the kids, sure, but we at Lou Square are here to offer some magic for the adults in the form of truly speedy vape delivery in Orlando. Sure, it's no fairy tale adventure, but it's definitely a happily-ever-after, and unlike Disney, it's not going to cost you $90 and last you a single day.
We're talking about our online vape shop in Orlando, of course. We're talking about a shop where you can find all the top regulation-approved brands, all your favorite flavors, and all kinds of disposable and rechargeable pens. We offer all that at prices that your local shops can't or won't match; in other words, we're the only vape shop in Orlando that's taking long-term affordability into account for their customers. Instead of getting Raspberry Whatever for $10 too much every month at your local, hit us up instead to get Premium Raspberry Whatever for cheaper, saving you hundreds long-term. No need to thank us; we're happy to help.
Delivery Like You've Never Seen Before
You don't need to check your calendar in advance to order with Lou Square. We don't mess around. If you order from us at any time of the day, you'll be getting next-day vape delivery at the latest. That's a guarantee. At the earliest, you could receive your order in less than an hour. Think about that; you could place your online order, go to Publix, pick up some groceries, and find your Lou Square package on your porch by the time you get back.
And that vape delivery service in Orlando isn't there to make up for the low product prices, either. We don't charge for delivery if you're ordering more than $40 at a time. And if you're subscribed, we don't charge for delivery at all, period. Whether you order a single pen or 70 at once, $0 will still be $0.
About that Subscription...
You'll likely be buying pens or pods every couple of weeks or every month, right? Why not get some value for your continued money? We're willing to bet your local near Lake Eola isn't offering you any loyal customer benefits. That's why you're better off with a Lou Square subscription.
Subscribing is free. Like, totally free. We don't mean that there's no initial charge; we mean that you won't ever be paying for the subscription itself at any point. There are no monthly fees, no initial fee, and no delivery fees. The only thing you pay when you're subscribed is the cost of the products themselves, and those are often on sale too.
Your subscription can be set to cycle every 15 or 30 days. You can change your bundle whenever you like, and you can unsubscribe whenever you like. That means your order size can vary from just 3 pens to however many you like without a limit. There's no delivery charge either way, so go wild.
Try Our Online Vape Shop in Orlando Out
If you'd like a vape subscription box, hit "Subscriptions" above. If you're ready to shop, just click below. Oh, and enjoy. Not only do we deliver to Orlando, we also deliver vape to Alabama, Stuart FL, Boca Raton, and many more.
Lou Square Stores

"find them on every corner, shop instantly onsite"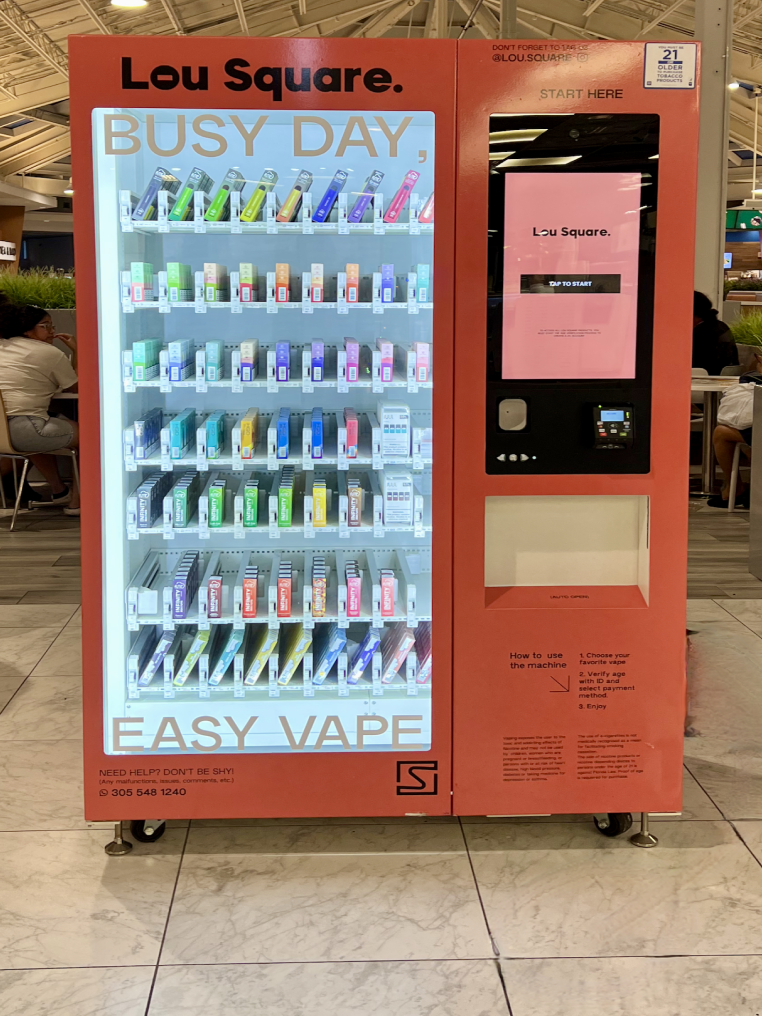 Sawgrass Mills
Market Food Court
12801 W Sunrise Blvd, Sunrise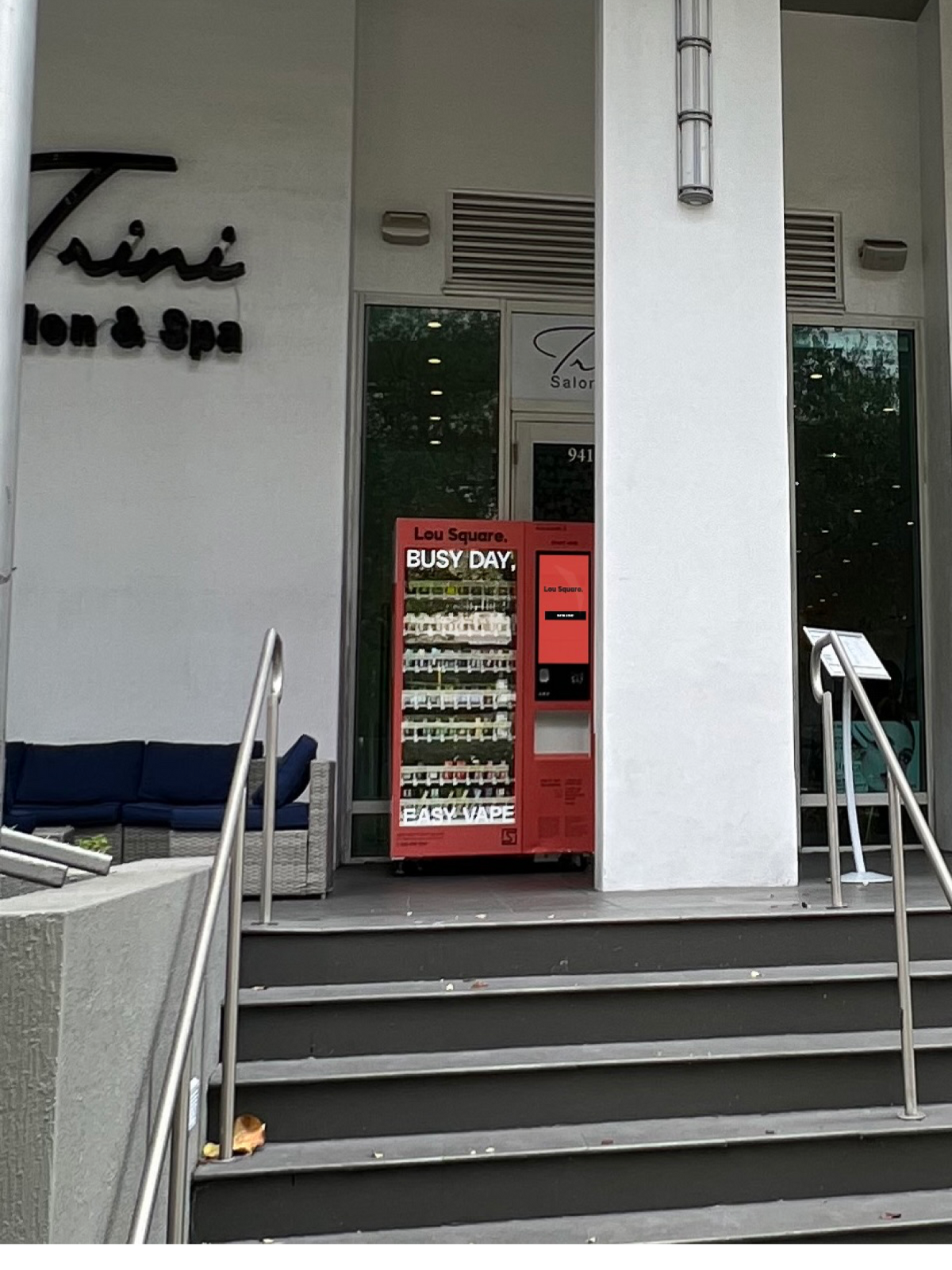 The Plaza
Brickell Ave
941 Brickell Ave, Miami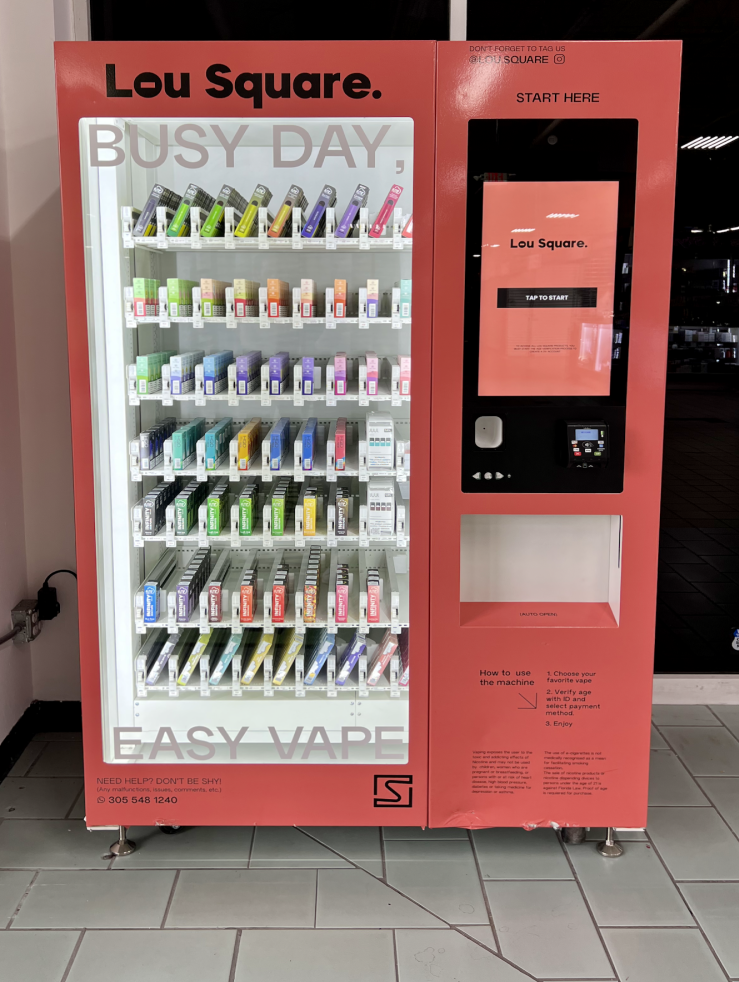 FESTIVAL
MARKETPLACE
2900 W Sample Rd, Pompano Beach
Subscriptions
All you want in one box!
1
ADD FAVORITE VAPES TO CART AND CHOOSE SUBSCRIPTION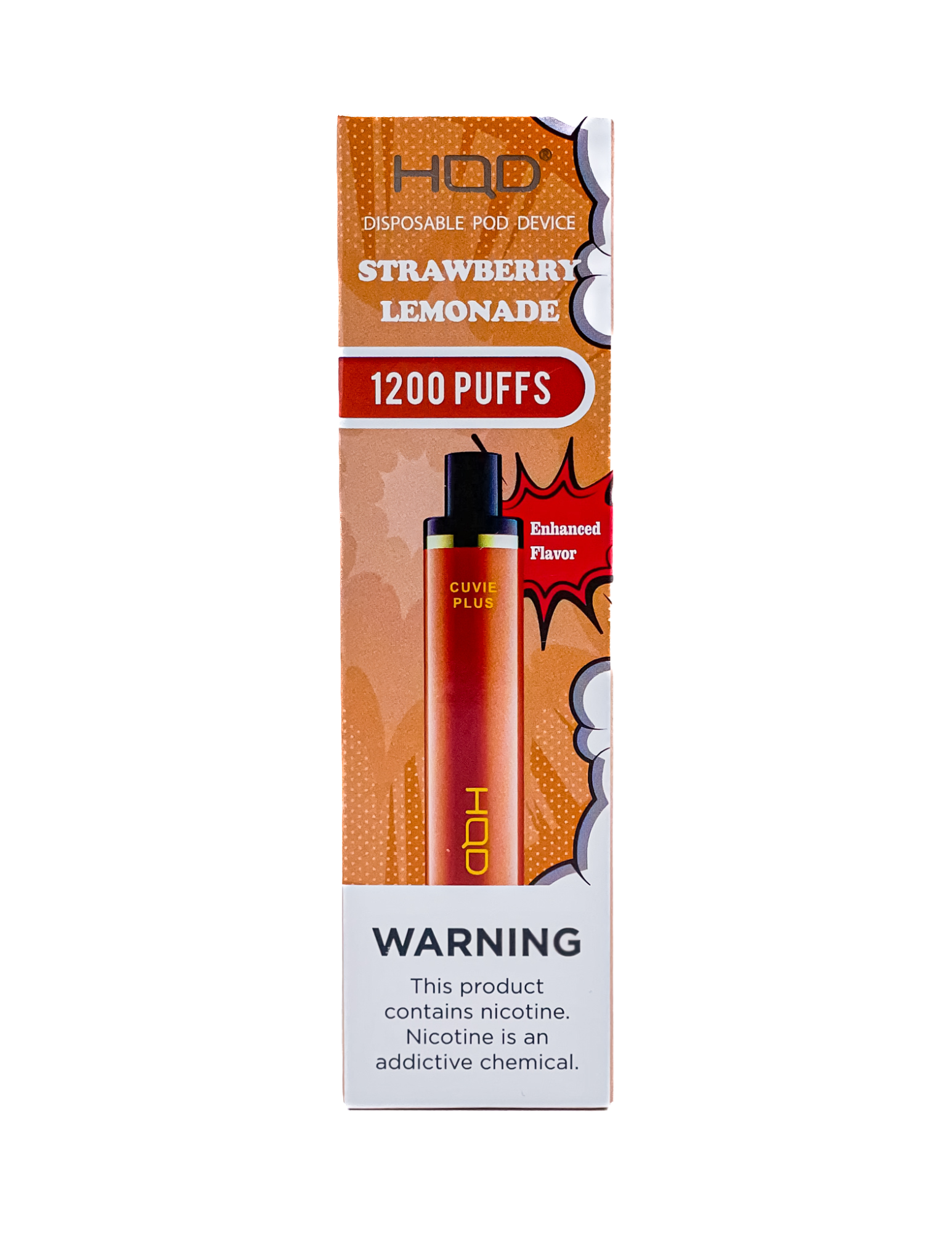 2
CONTROL YOUR DELIVERY DATE & PAUSE OR CANCEL ANYTIME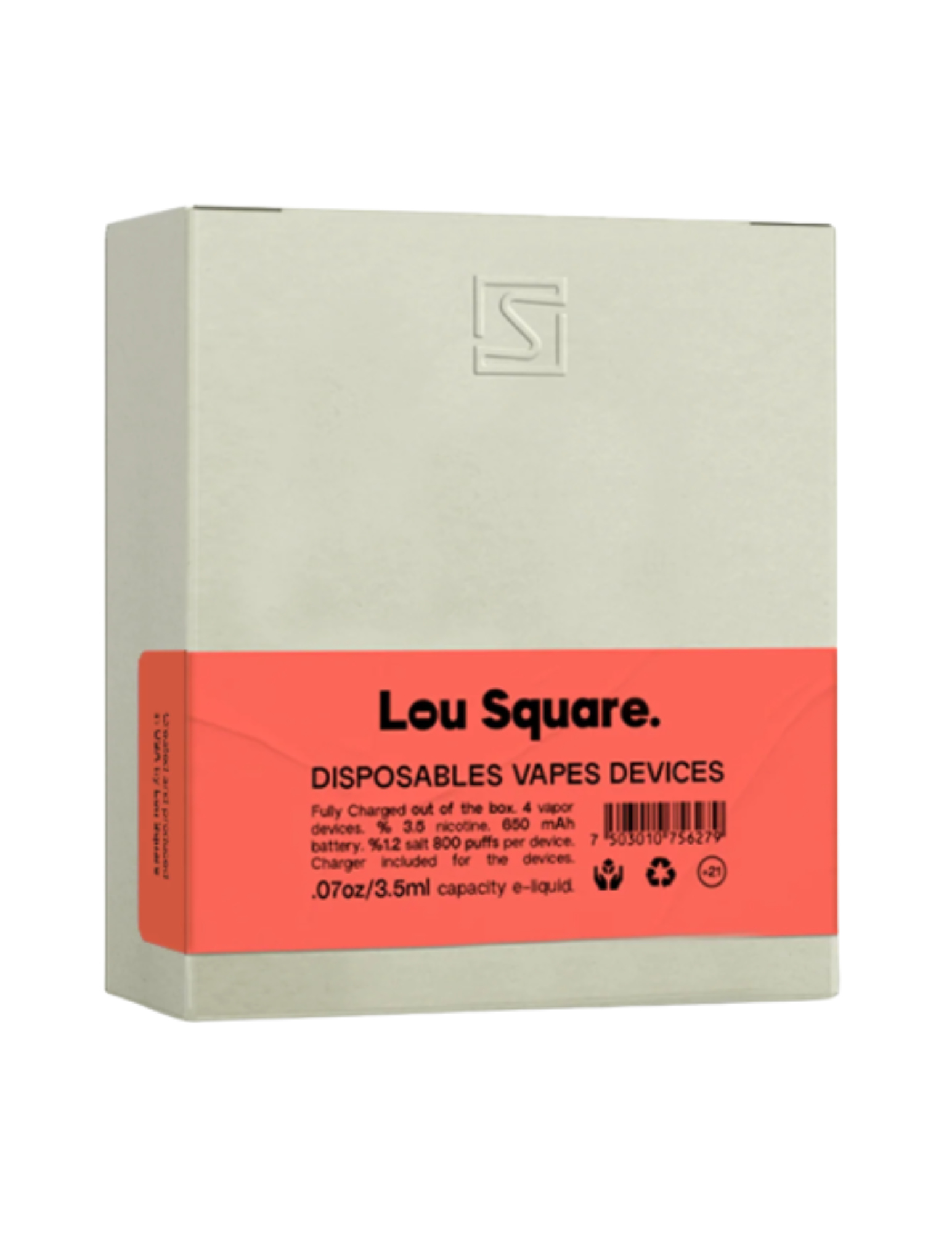 3
ENJOY 10% OFF AND FREE SHIPPING EVERY TIME!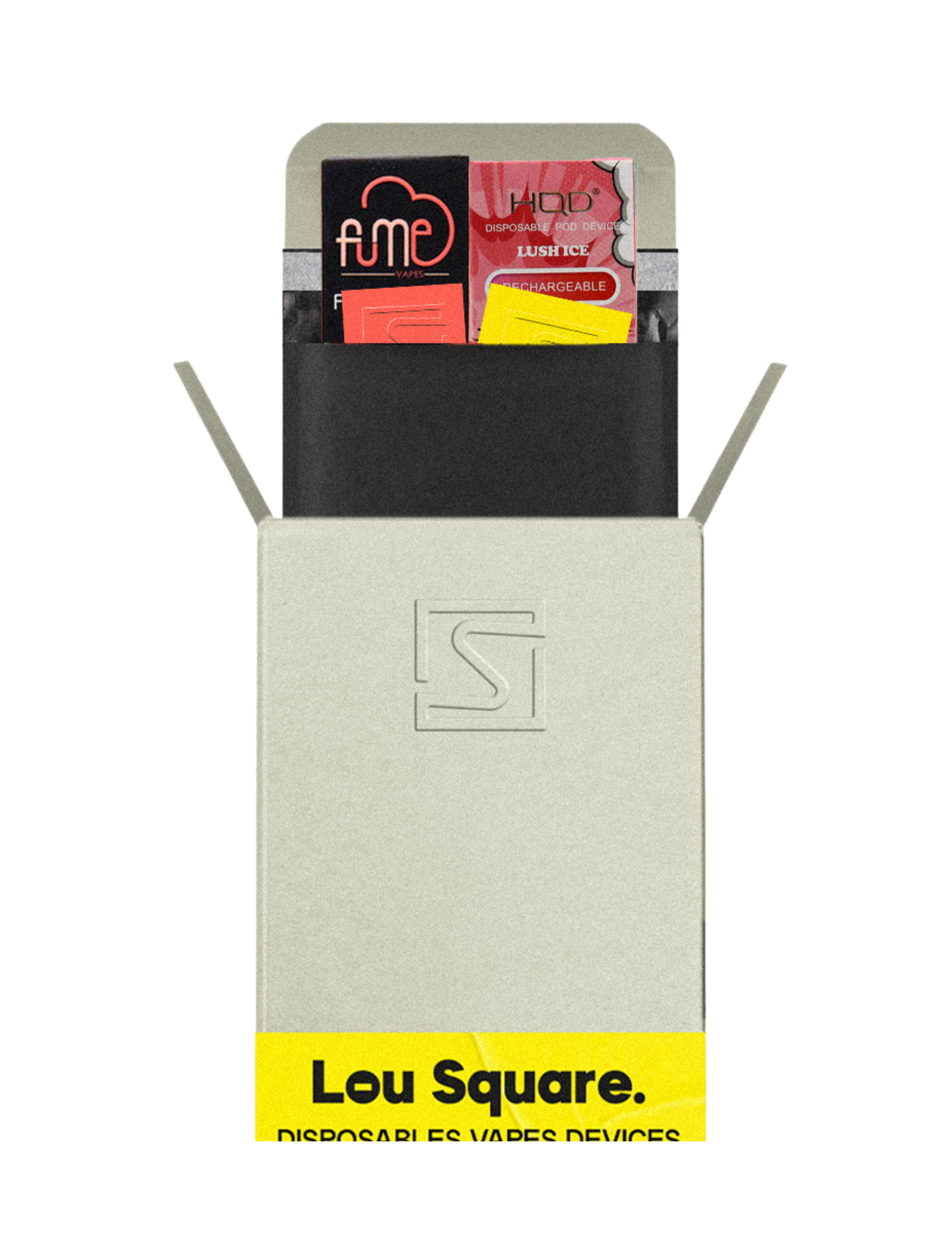 DISCOVER NEW AND EXCITING FLAVORS EVERY MONTH
Join our monthly subscription and receive any of our special selection of products, created just for you.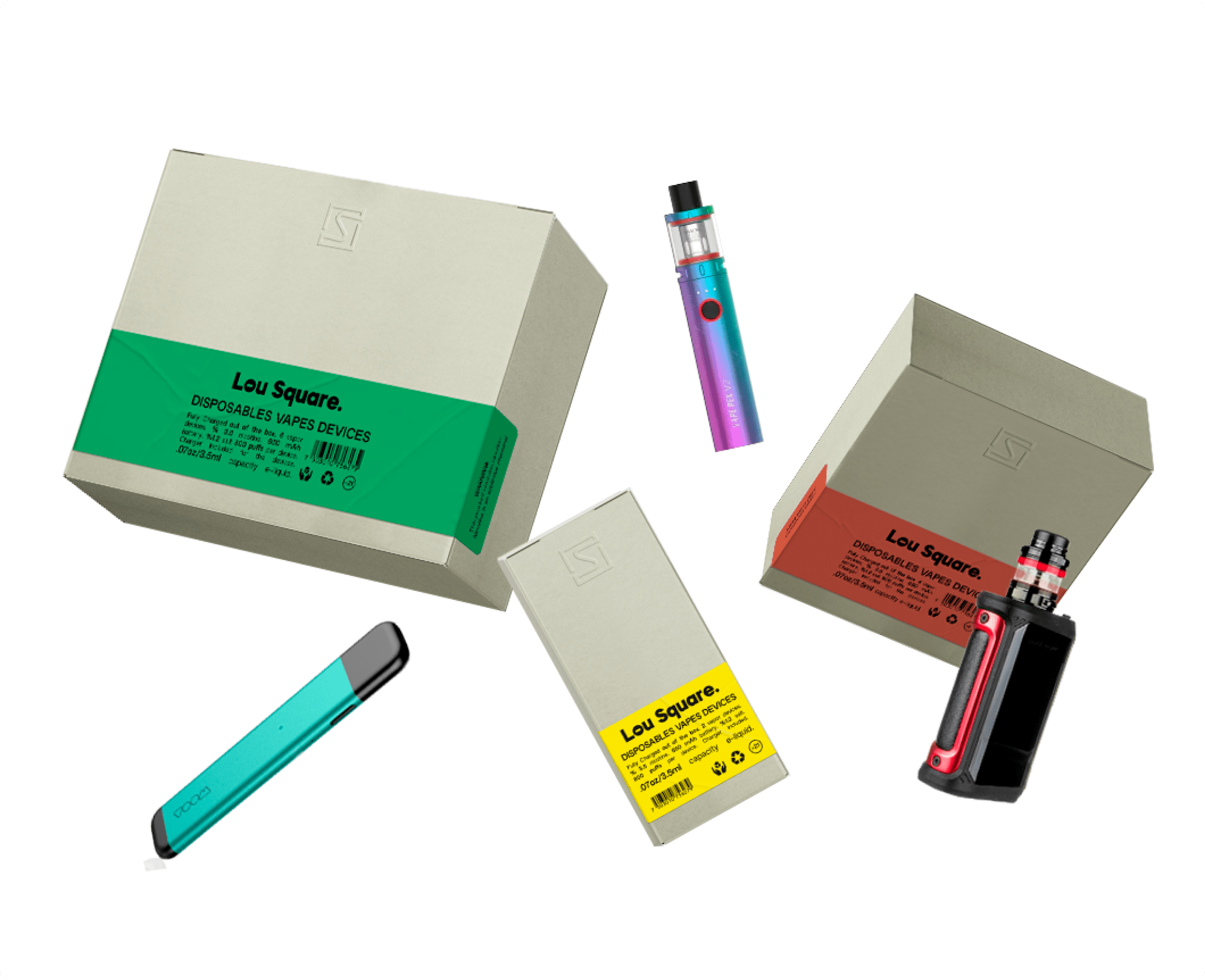 ALL YOUR FAVORITE BRANDS just one click away
We want to make everyone feel the convenience of Lou Square locations, highlighted with the premium exclusivity that we have to offer, and without tying us down to a particular product.