Vape Shop in Palm Springs
Buy Big Brands at Our Vape Shop in Palm Springs
Make it easy for yourself. Don't chase after the latest disposable vapes in Palm Springs or newest flavor you just have to try. There's no need to. At Lou Square Stores, you can get disposable vapes in Palm Springs entirely at your convenience. No more wasting gas to scour the various vape shops. It's all in one place.
From a wide selection of flavors of high quality but cheap disposable vaping pen, we have that and more in our all-in-one shop. We make sure we offer the most brands possible to meet your vaping needs. With over 10 premium brands, like Elfbar and FUME to name a couple, you'll be spoiled for choice. Each brand boasts an impressive 4 to 9 different models or size, and each size has a range of 6 to 50 flavors. What more could you want?
Satisfy your basic needs for convenience and quality. High quality and efficiency guide each and every one of our products. With a 24-hour vape shop, we're here to meet your needs whatever the hour. If you're searching for a fast vape delivery to Palm Springs or nationwide service, we cater for you. Find me at Lou.
Disposable Vapes Delivered to Your Doorstep in Palm Springs
Busy day, easy vape. We offer an innovative alternative in the shopping experience we deliver. Your next vape is right around the corner, hand in hand with fast delivery and the best price.
Cut out the tedious accessory of your day. Finding your next vape doesn't have to be time consuming. With a busy life, the last thing you need is to jump from vape shop to vape shop in Palm Springs to find the best price and best selection. You won't find a better selection than the one you can assemble yourself. With our customized monthly vape box subscription online, you can enjoy our easy service and free delivery at no cost to you.
We don't have time for second-rate services. We take pride in being a responsible retailer, using technology to rigorously verify each user in both our physical and e-commerce stores. Unlike the typical local vape shop in Palm Springs that often won't check ID, we take underage vaping seriously and never cut corners.
Say Goodbye to Cigarettes and Hello to Disposable Vapes
It's no secret that cigarettes are a big accessory of people's life. For many people, it's a must-have for them. After all, don't change a winning team, right? Problem is, you're not winning in the long term. Traditional tobacco cigarettes release over 7,000 chemicals when they burn, with over 70 causing cancer.
Get Your Vape in our Online Shop in Palm Springs
E-cigarettes aren't a quick fix for all of that, but it is an alternative that is a great deal better for your health. Instead of inhaling nicotine in a smoke, by using an e-cigarette it's inhaled in a vapor. That means no tobacco is burned, and no tar or carbon monoxide is produced. Those are two of the most damaging elements in tobacco smoke. E-cigarettes are ultimately much less harmful than cigarettes and carry a fraction of the risk but still offer all the important accessories of the cigarette. Plus, there's no second-hand smoke you get from smoking. Need we say more? By choosing a vape shop you choose the option better for your health. We also ship vapes to Boca Raton, Palmetto, Hollywood, and all across the country.
Lou Square Stores

"find them on every corner, shop instantly onsite"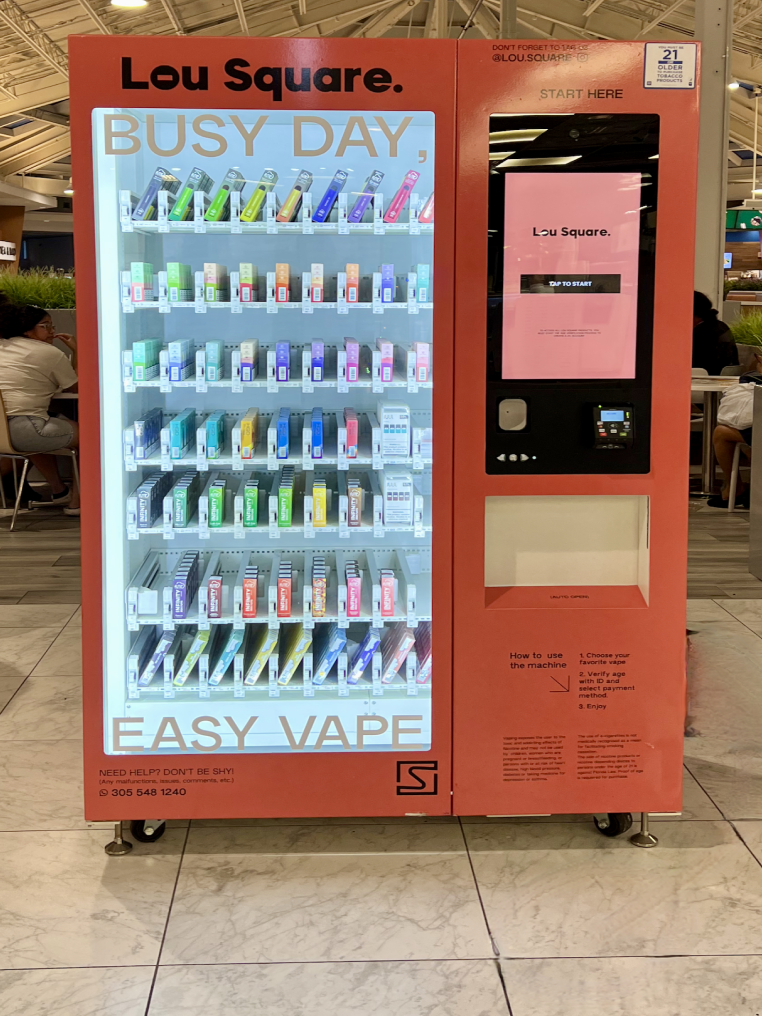 Sawgrass Mills
Market Food Court
12801 W Sunrise Blvd, Sunrise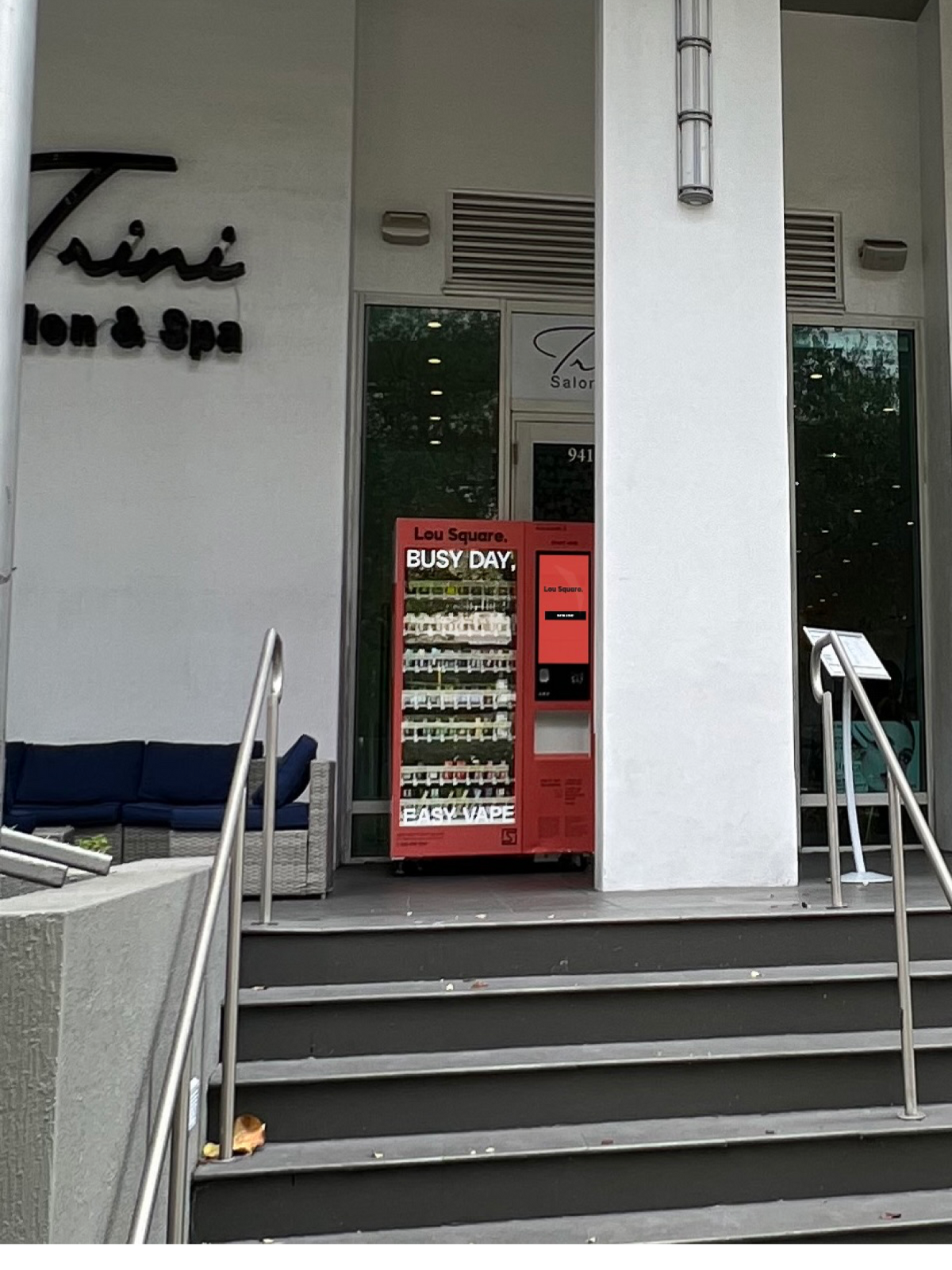 The Plaza
Brickell Ave
941 Brickell Ave, Miami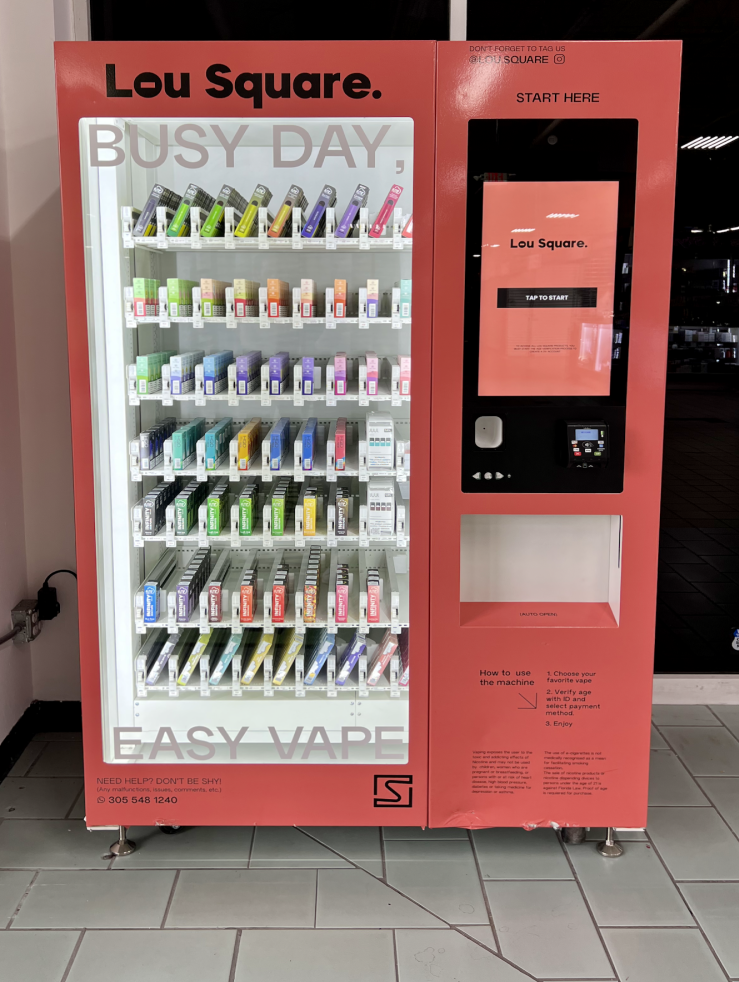 FESTIVAL
MARKETPLACE
2900 W Sample Rd, Pompano Beach
Subscriptions
All you want in one box!
1
ADD FAVORITE VAPES TO CART AND CHOOSE SUBSCRIPTION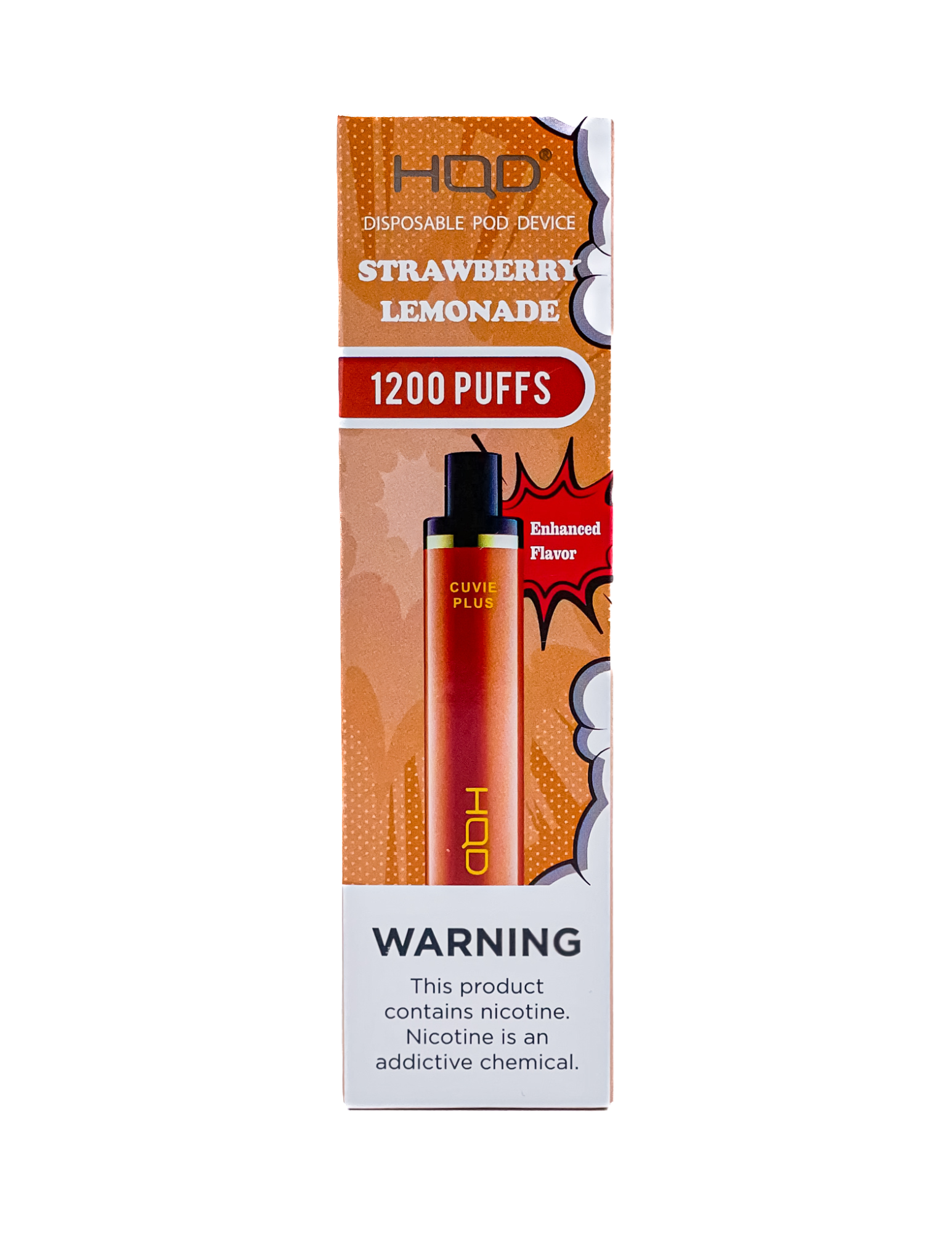 2
CONTROL YOUR DELIVERY DATE & PAUSE OR CANCEL ANYTIME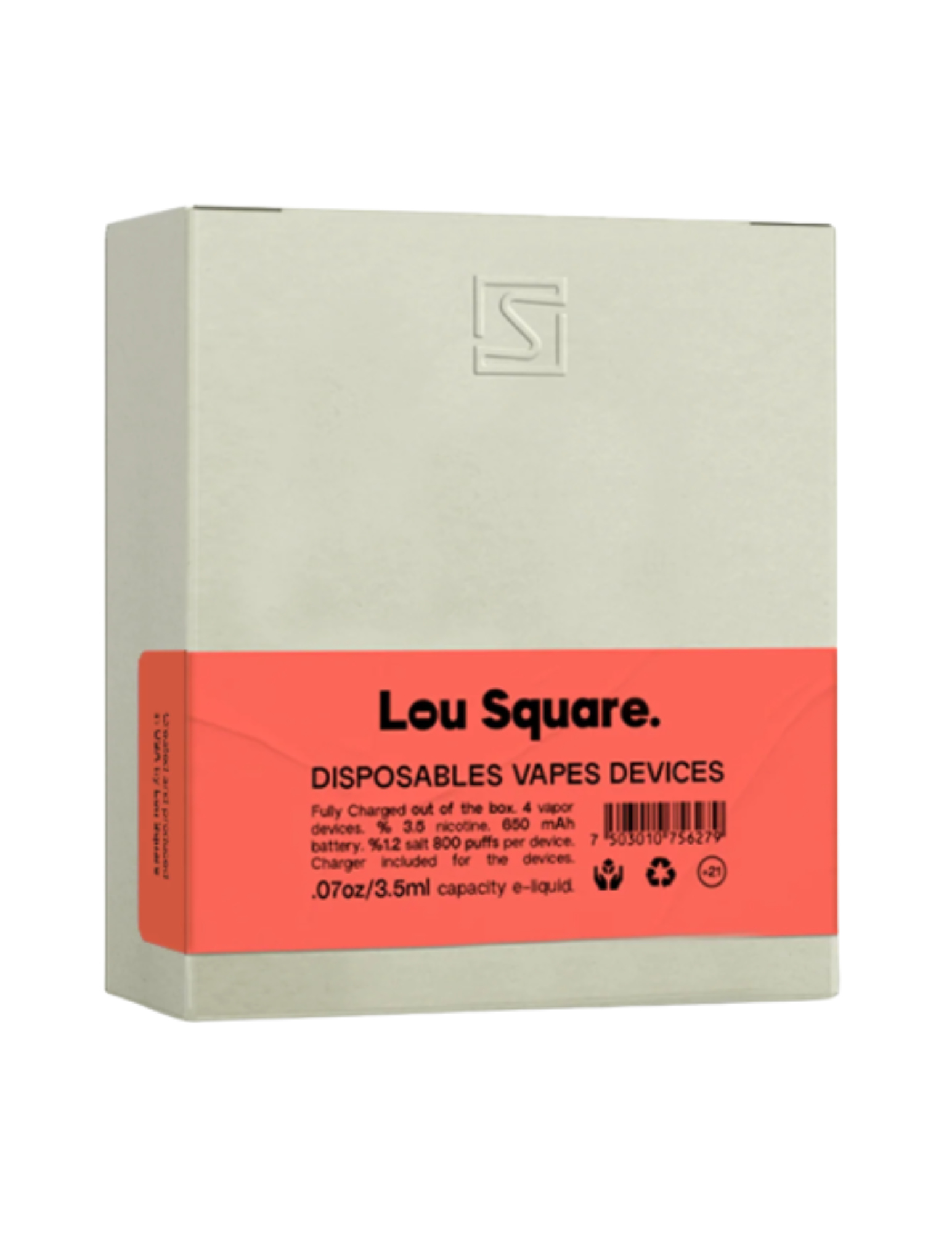 3
ENJOY 10% OFF AND FREE SHIPPING EVERY TIME!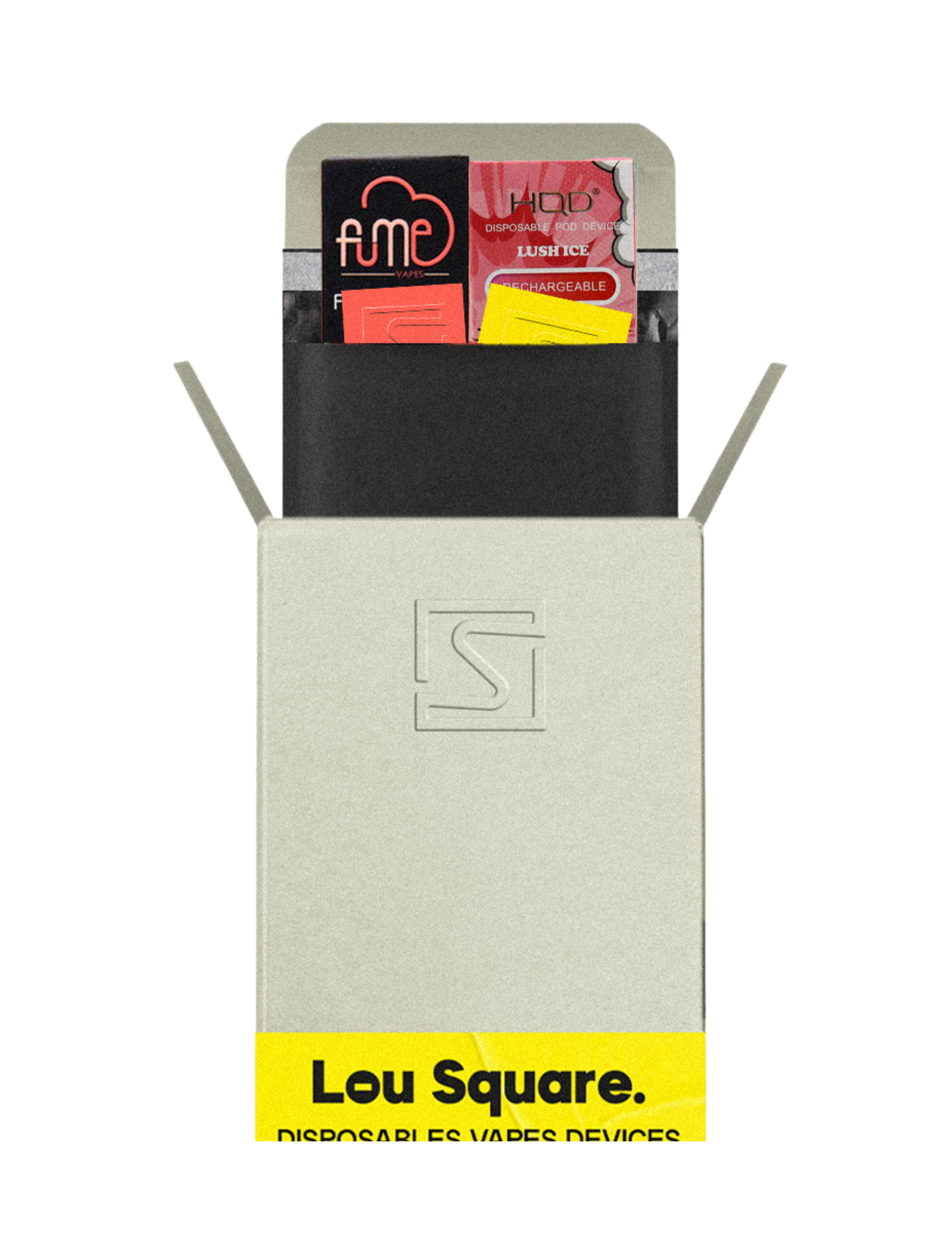 DISCOVER NEW AND EXCITING FLAVORS EVERY MONTH
Join our monthly subscription and receive any of our special selection of products, created just for you.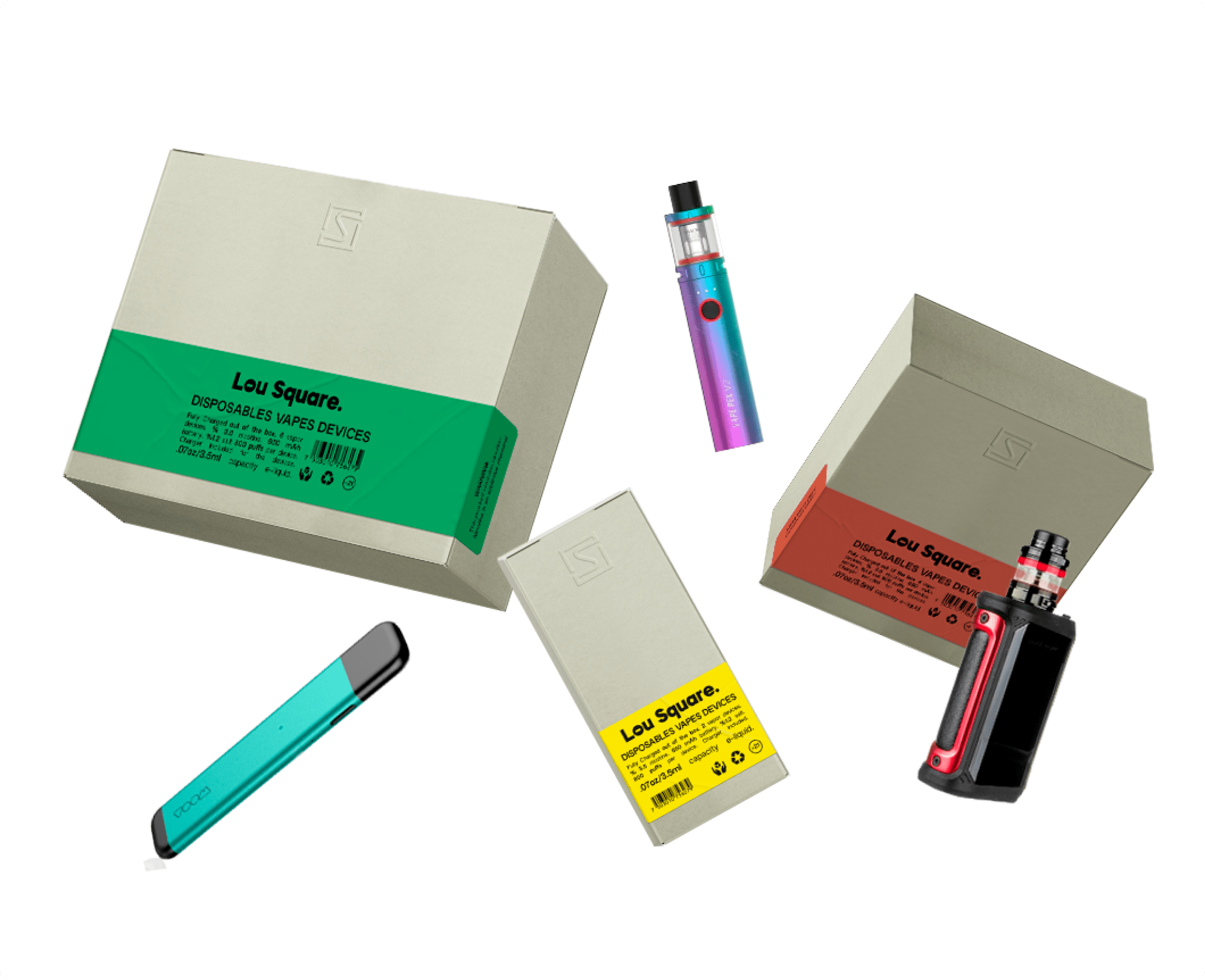 ALL YOUR FAVORITE BRANDS just one click away
We want to make everyone feel the convenience of Lou Square locations, highlighted with the premium exclusivity that we have to offer, and without tying us down to a particular product.