Vape Shop Coral Springs
The Best Vape Shop in Coral Springs
At Lou Square Stores we've gone from $15,000 to $1 million in sales in just one year. We owe our success to the quality of our customer service and our range of products. We're excited to bring the best vaping products to smokers who are seeking to move away from traditional cigarettes. That's why we're coming to deliver vapes online to Coral Springs.
Coral Springs' motto is "Everything under the sun" and that's what we've got at Lou Square 24hr vape stores. Our Smart Retail locations offer excellent customer service at competitive prices. Whether it's accessories, disposables, flavors or rechargeable kits, our stores have it all. We stock every major brand in the vaping market. Whether you prefer Vuse, Njoy, Juucy, Elfbar, Squid, Viper, Fume, HQD or Supreme, we've got them all. Across the top brands, we've got more than 500 SKUs. You can choose from 4-9 sizes in each brand, and each size offers 6-50 flavors. Whatever your vaping preference, we can find a flavor to suit you.
At Lou Square Stores, we believe in quality control. All of our products are premium quality and regulation approved. You deserve products that are as safe and clean as they can be. Pay by cash, card, or digital wallet. Our website works seamlessly on your smartphone.
Quick and Easy Vape Delivery in Coral Springs
Thanks to Lou Square online stores, you can purchase vaping products in just 40 seconds. Our online prices are the same as our vape vending machines in Miami, and we always strive to get you the cheapest vape delivery to Coral Springs. You don't need to be in Florida to buy our products: our website ships to anywhere in the US. So if you need vape shipped to Palm Springs, Stuart, FL, or Boca Raton, we can deliver it to you.
The Miami Dade area is eligible for our instant delivery option; you can have your products within an hour. All purchases are final, but if there are any issues hit us up at hi@lousquare.com.
Our products contain nicotine, an addictive substance. Lou Square Stores are committed to our legal and ethical responsibilities. We never sell to under-21s, and every measure is in place to prevent illegal sales. Our ID-checking technology makes us the most responsible retailer of vaping products. It works to prevent illegal sales both in-person and via our website. At Lou Square Stores we value honesty over sales. The size of the sale does not matter, we do not sell to under 21s. With Lou Square Stores, you know you're buying a quality product from a reputable vendor.
Disposable Vapes in Coral Springs
Our vapes are the most satisfying nicotine delivery alternative to combustible cigarettes. Sign up for our subscription service for rewards and top-quality delivery. Join our mailing list to hear about amazing deals at our Coral Spring's online vape store. We have 25 locations to choose from so click 'find nearest' to see each location's opening hours. To find out even more you can email us at hi@lousquare.com. Choose Lou Square Stores for your vaping products. Choose us for the smoothest and easiest customer experience. We're waiting to hear from you.
Lou Square Stores

"find them on every corner, shop instantly onsite"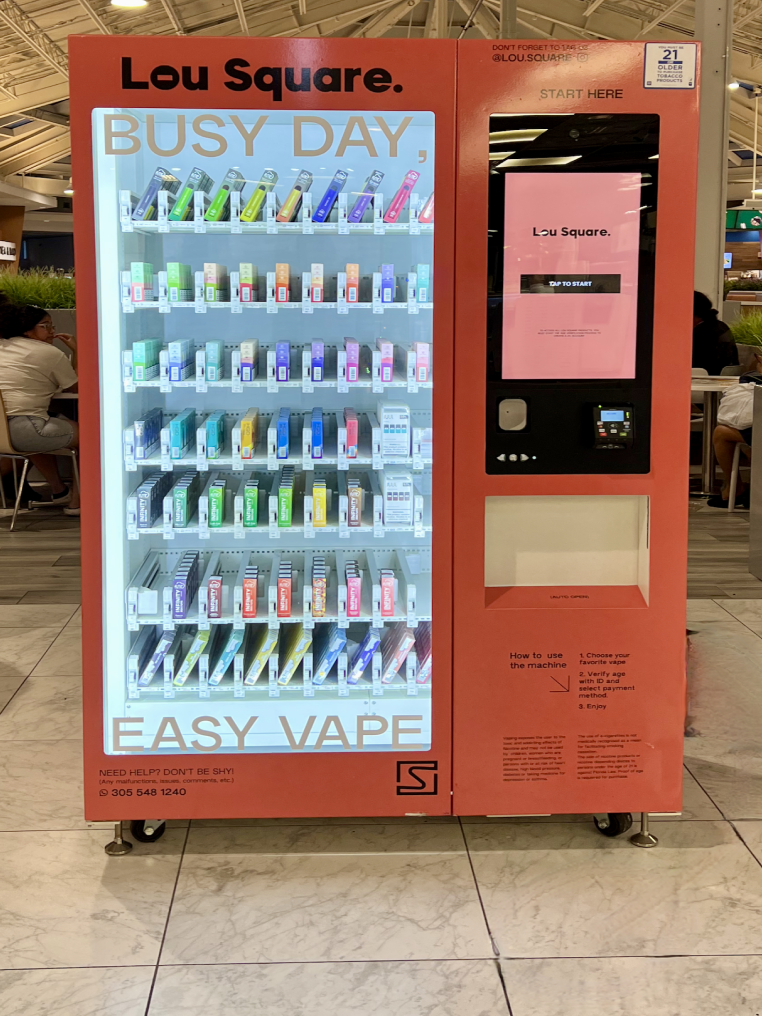 Sawgrass Mills
Market Food Court
12801 W Sunrise Blvd, Sunrise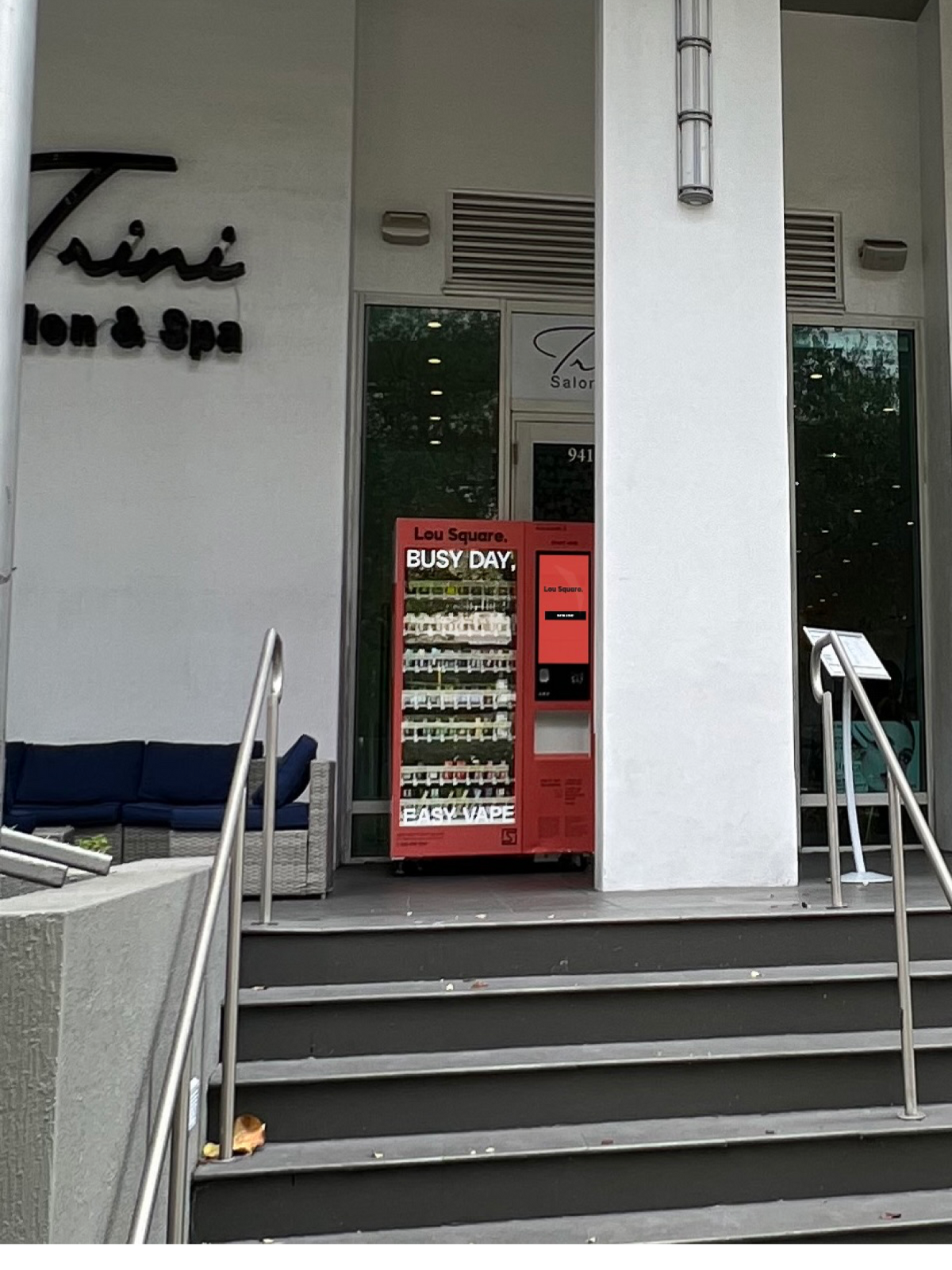 The Plaza
Brickell Ave
941 Brickell Ave, Miami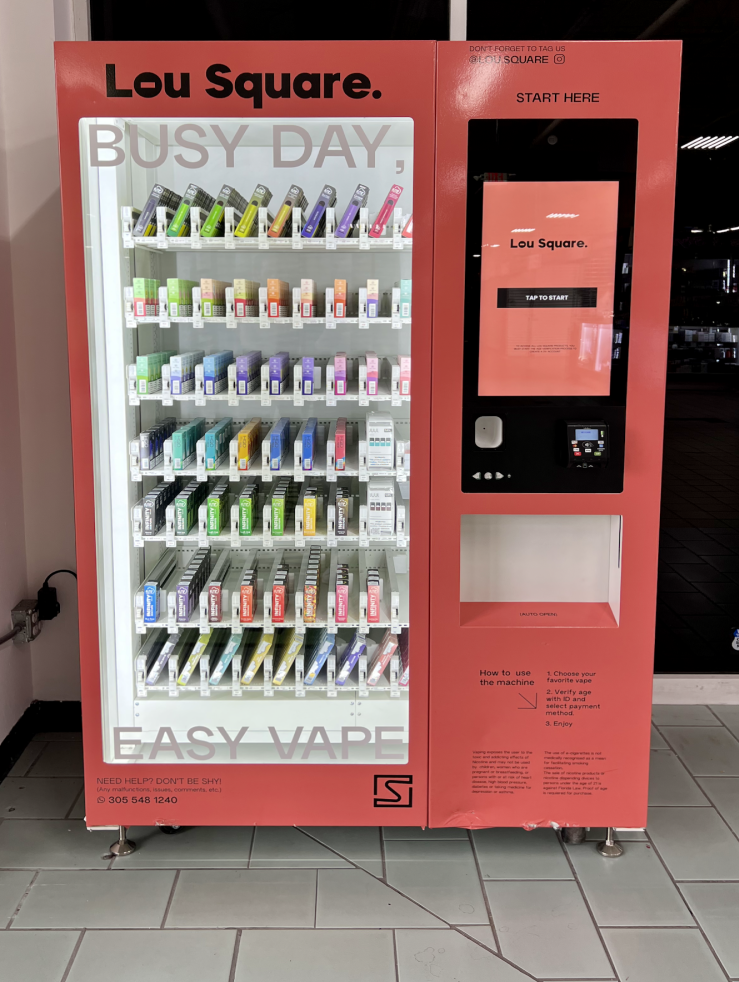 FESTIVAL
MARKETPLACE
2900 W Sample Rd, Pompano Beach
Subscriptions
All you want in one box!
1
ADD FAVORITE VAPES TO CART AND CHOOSE SUBSCRIPTION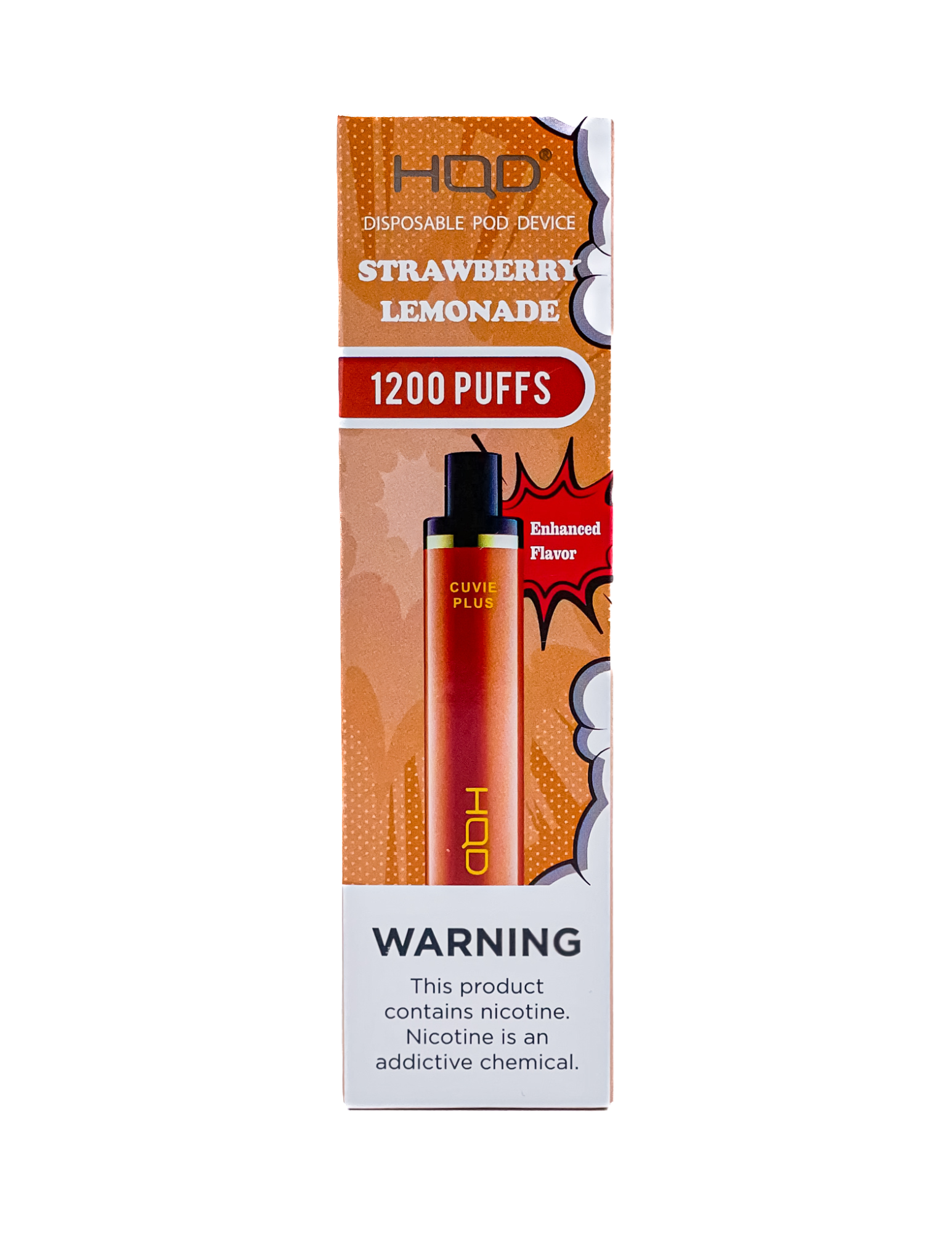 2
CONTROL YOUR DELIVERY DATE & PAUSE OR CANCEL ANYTIME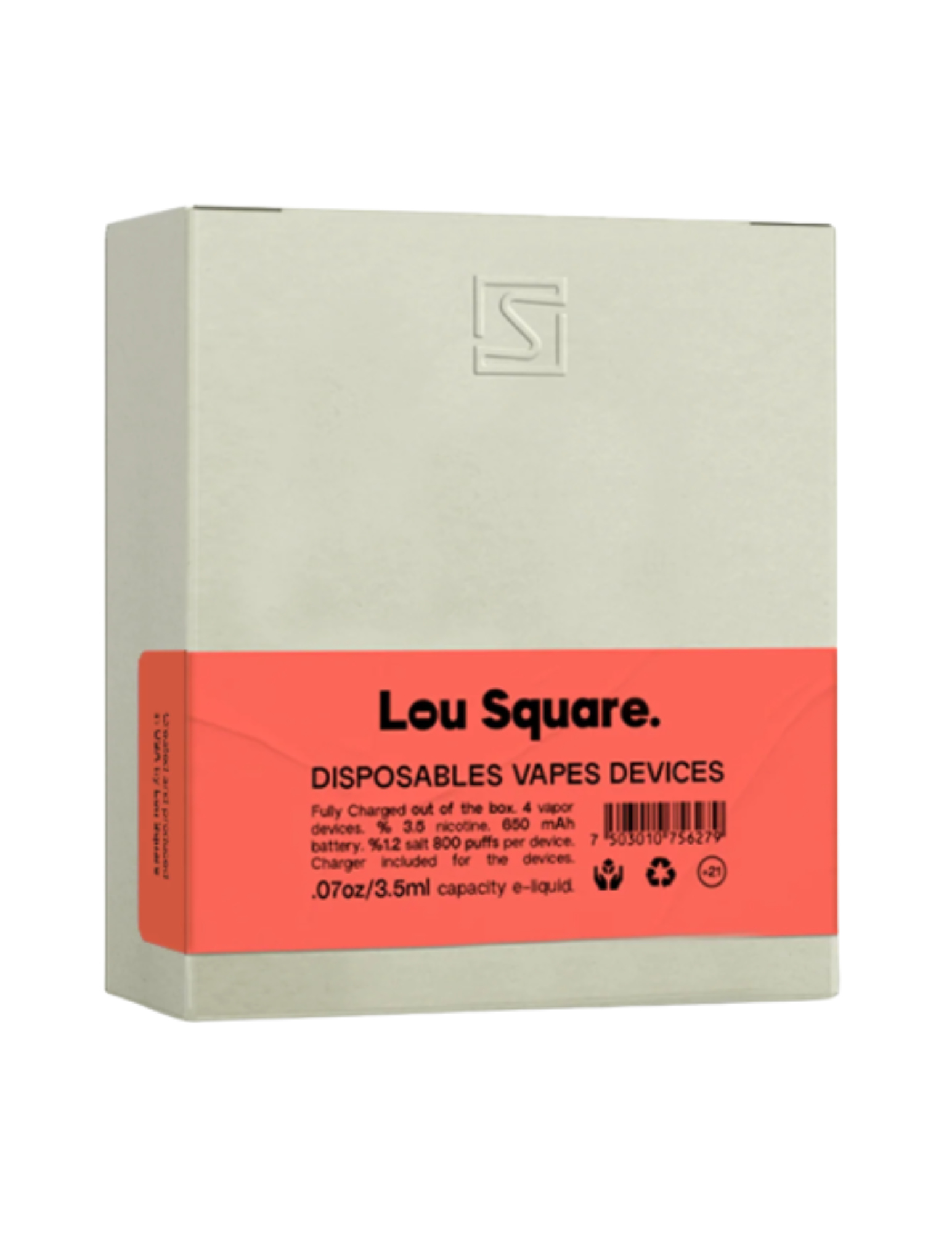 3
ENJOY 10% OFF AND FREE SHIPPING EVERY TIME!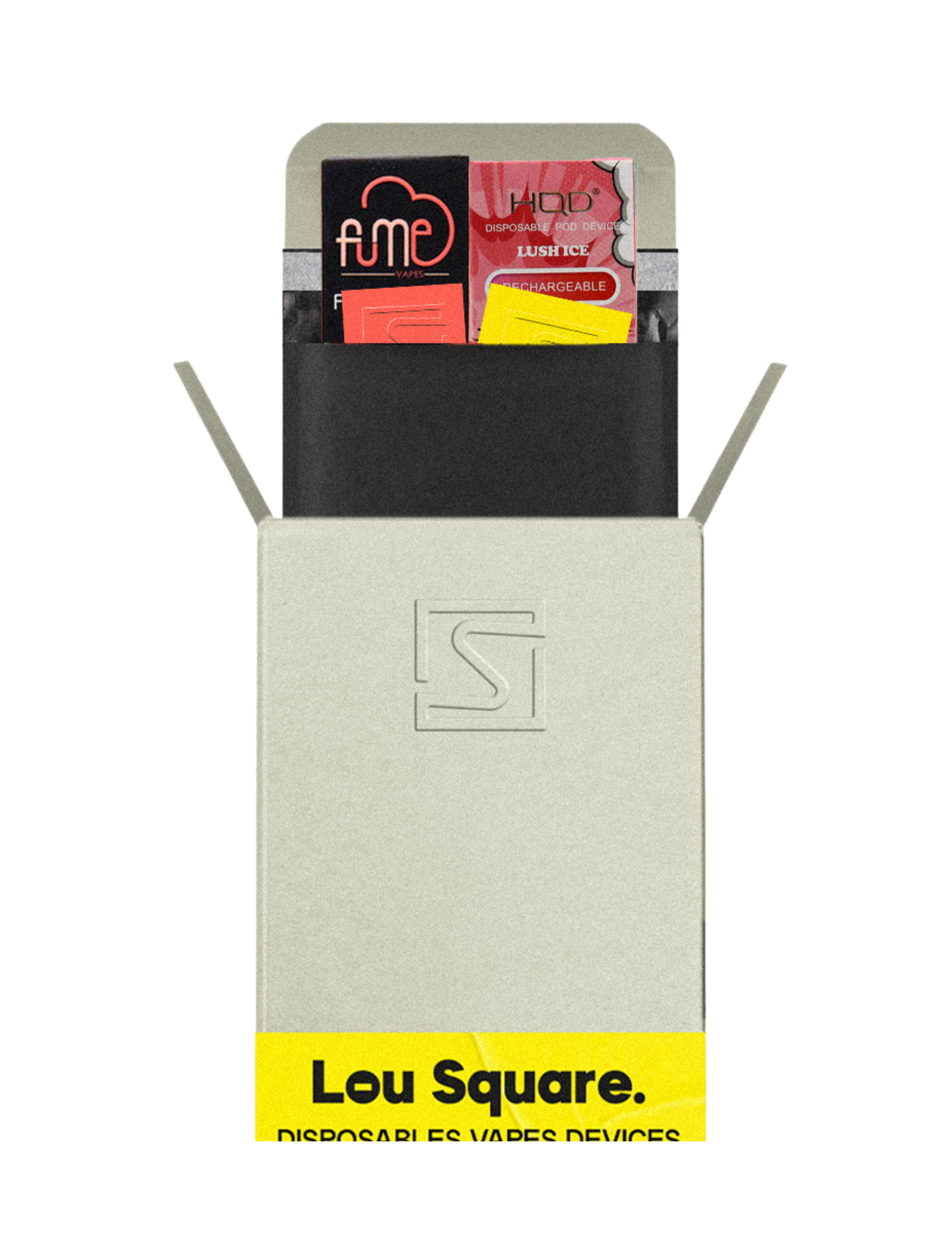 DISCOVER NEW AND EXCITING FLAVORS EVERY MONTH
Join our monthly subscription and receive any of our special selection of products, created just for you.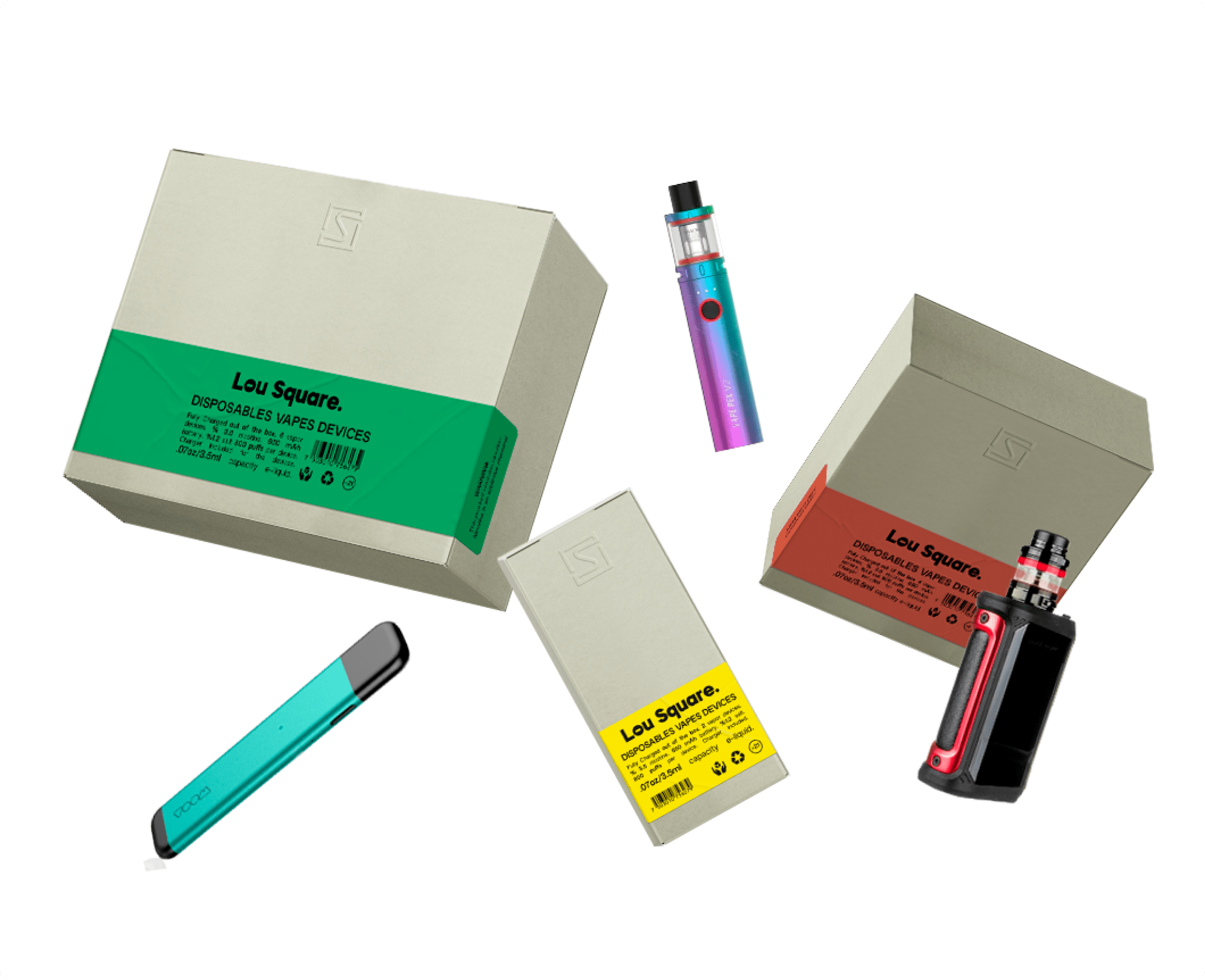 ALL YOUR FAVORITE BRANDS just one click away
We want to make everyone feel the convenience of Lou Square locations, highlighted with the premium exclusivity that we have to offer, and without tying us down to a particular product.