Palmetto Vape Shop
Your New Palmetto Online Vape Shop
At Lou Square, we're on a mission to provide the US with easily accessible, top-quality e-cigarettes. A safer alternative to regular smoking, vaping still provides that nicotine high you're looking for. We're building a strong network of Smart Retail points of sale across the whole country, aiming to have a Lou Square Store on every street corner, and combining this with an extensive online store offering vape delivery to Palmetto and beyond. No matter what you're on the hunt for, we have it all here. That includes rechargeable kits, disposables, accessories and all the flavors you enjoy. Whether you're looking for accessories for your rechargeable kit or disposable vapes in Palmetto, we can provide them. Shopping for vapes has never been easier.
Premium Quality Vapes In Our Online Vape Store in Palmetto
We always aim to please our customers, which is why we only stock premium quality products. You won't find any cheap, low-quality vapes with mystery ingredients in our shop the way you would in your regular corner store. Even if you pick a brand that's new to you, you can rest assured you'll get the quality you want. If we stock it, it's good. We're selective with the brands we put in our shop, only choosing the best. We have all your favorite premium vape brands: Fume, HQD, Supreme, Squid and Viper.
Our large range isn't just extensive when it comes to brands, but also when it comes to products. We offer rechargeable and disposable vapes in Palmetto, alongside all the accessories you could need and any flavor you might be looking for. Gone are the days when you'd have to settle for a subpar brand because that's all the store had available, you'll always find your perfect vape with us.
Shop Online or In Person
We want to make it easy for everyone to shop for vapes the way they want to. If you prefer to order your vape for delivery to Palmetto, then our online shop is the place for you. Order anytime, anywhere, without needing to take time out of your day to travel to a store and waiting in line. With fast delivery options and free shipping for orders over $40, we guarantee to have your vape delivered quickly, often as soon as the day after you place your order.
Can't wait even that long? Don't worry, you can still enjoy our large range of vape products. We're currently developing an infrastructure of Smart Retail points of sale, slowly growing our locations across the country. Using these vape vending machines that is currently only available near our vape store in Miami is quick and easy, and a multitude of payment methods are accepted. If this is how you prefer to shop, then use the store locator on our website to find a Lou Square Palmetto vape shop near you.
Choose Our Online Vape Store in Palmetto
The next time you need to stock up on your vapes, choose Lou Square. With top-quality products, fast vape delivery online, monthly vape box subscriptions, and in-person shopping locations across the US, there are few vape shops that can compare to the service we offer. Have a look in our online shop or find your nearest Lou Square Store.
Lou Square Stores

"find them on every corner, shop instantly onsite"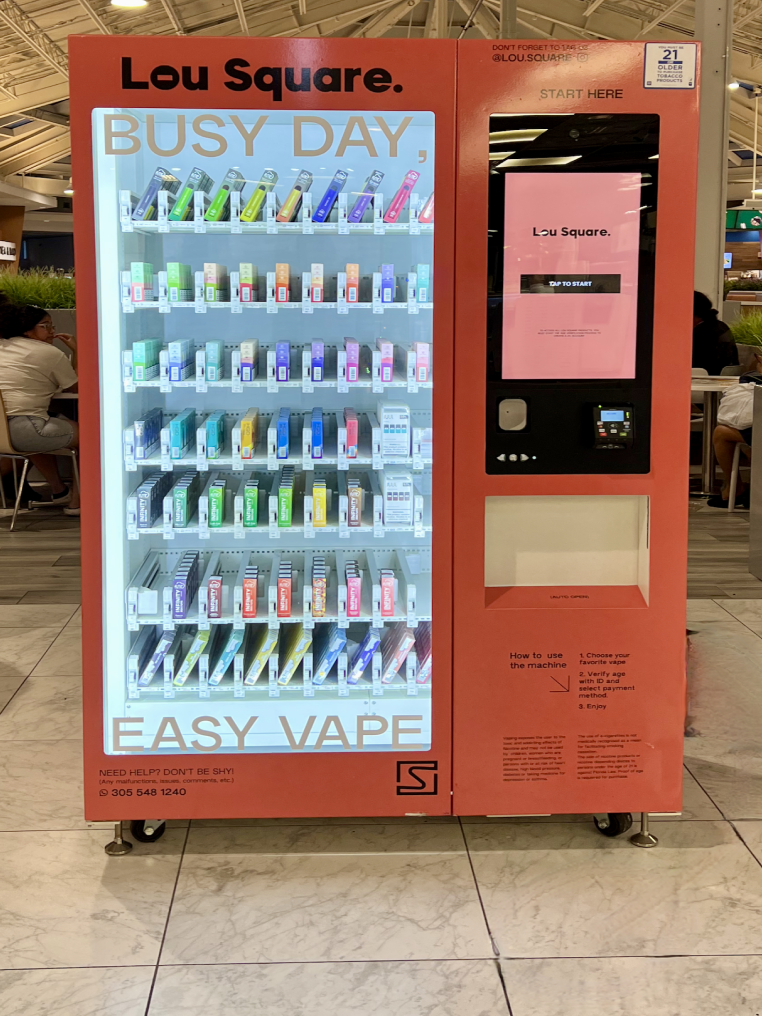 Sawgrass Mills
Market Food Court
12801 W Sunrise Blvd, Sunrise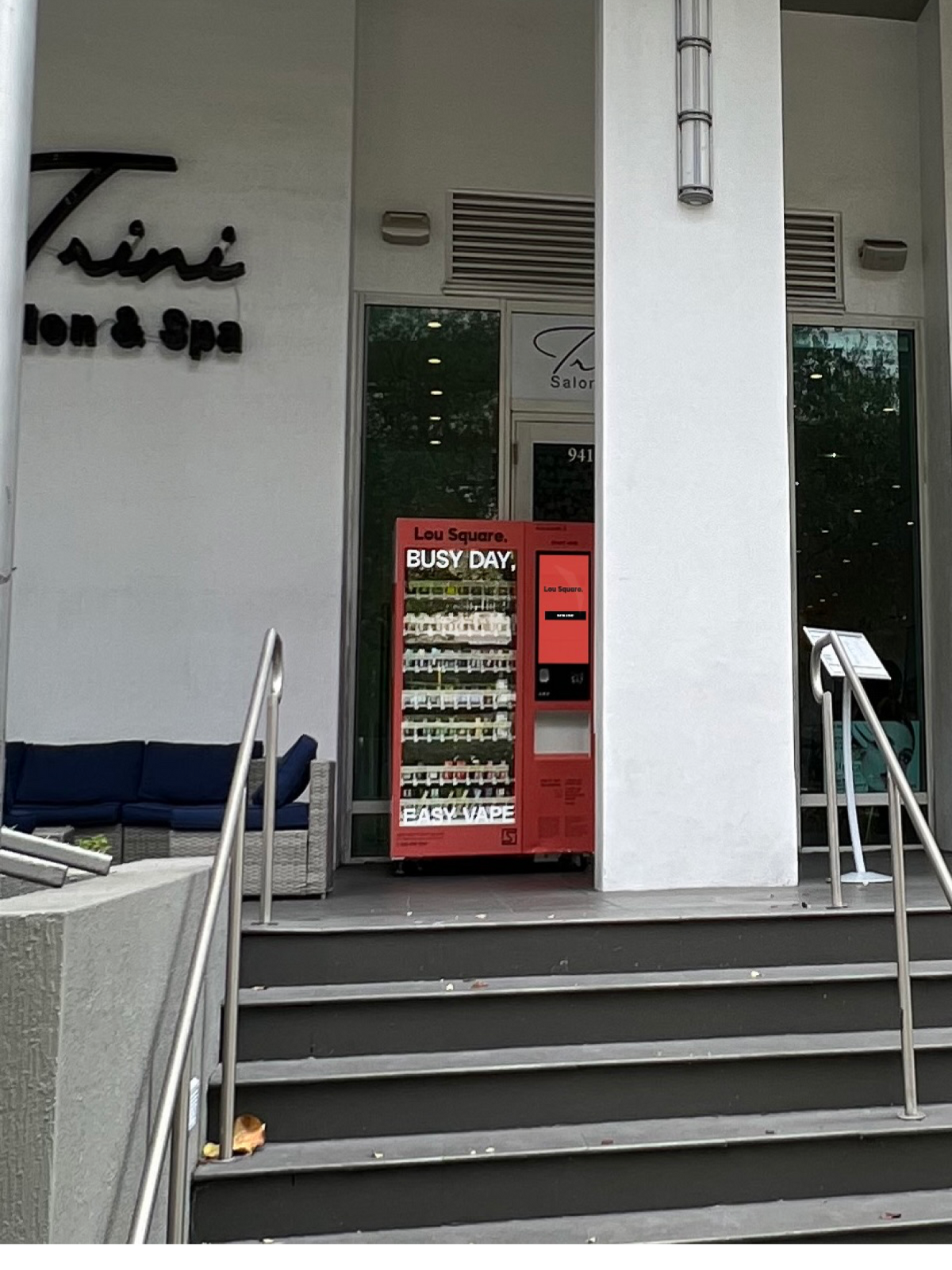 The Plaza
Brickell Ave
941 Brickell Ave, Miami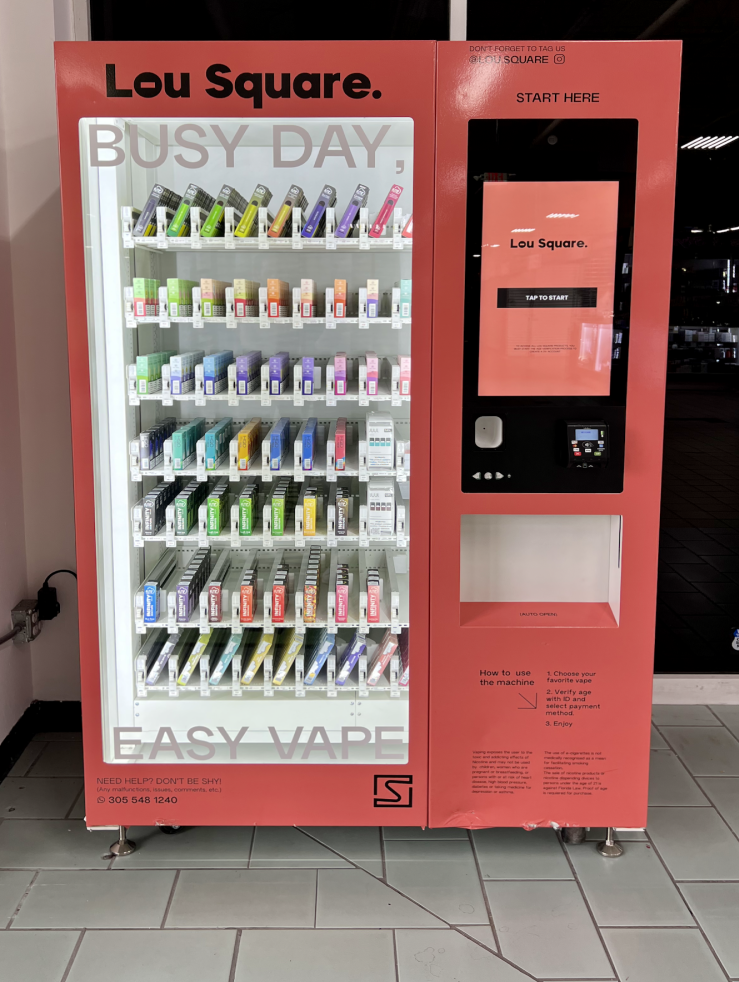 FESTIVAL
MARKETPLACE
2900 W Sample Rd, Pompano Beach
Subscriptions
All you want in one box!
1
ADD FAVORITE VAPES TO CART AND CHOOSE SUBSCRIPTION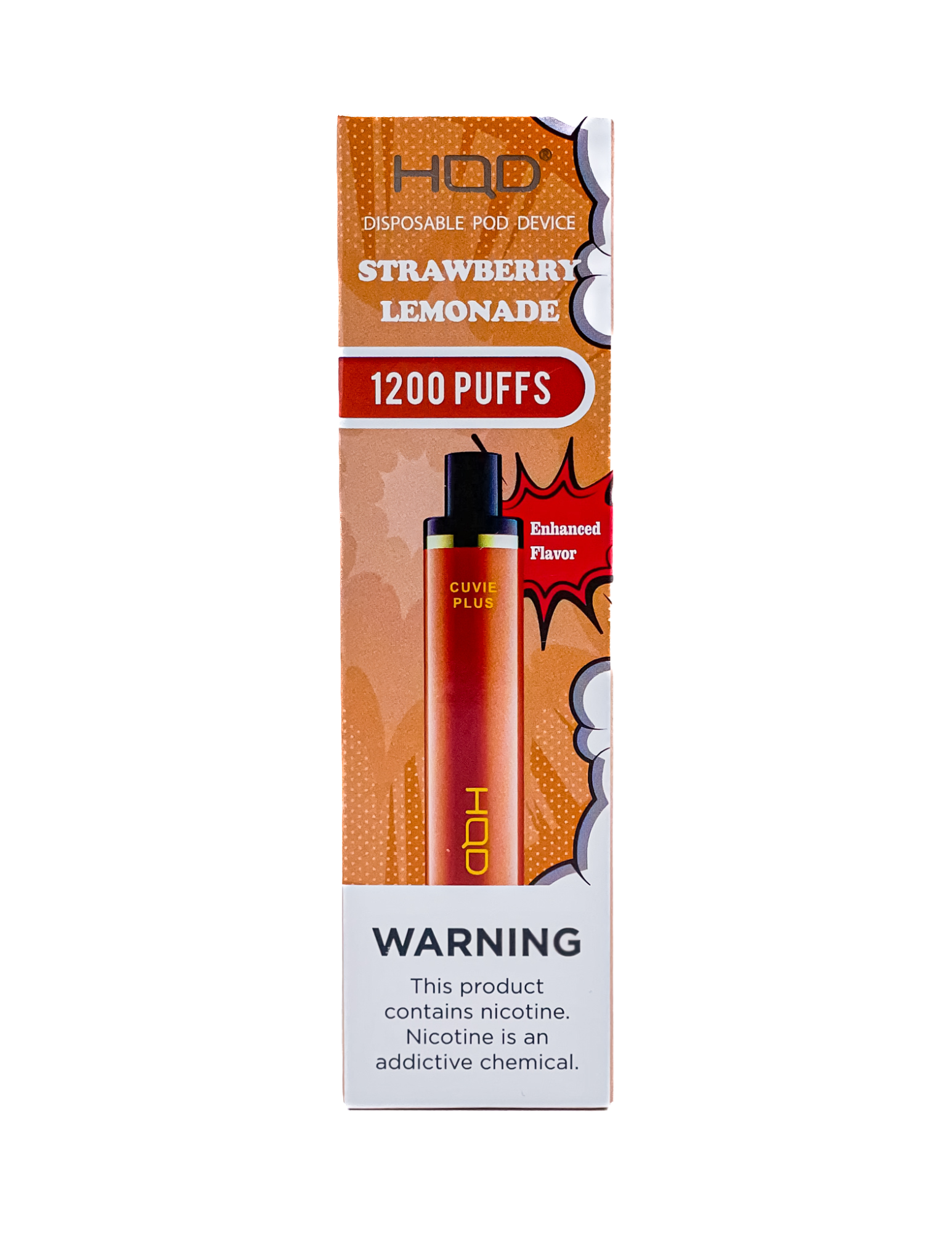 2
CONTROL YOUR DELIVERY DATE & PAUSE OR CANCEL ANYTIME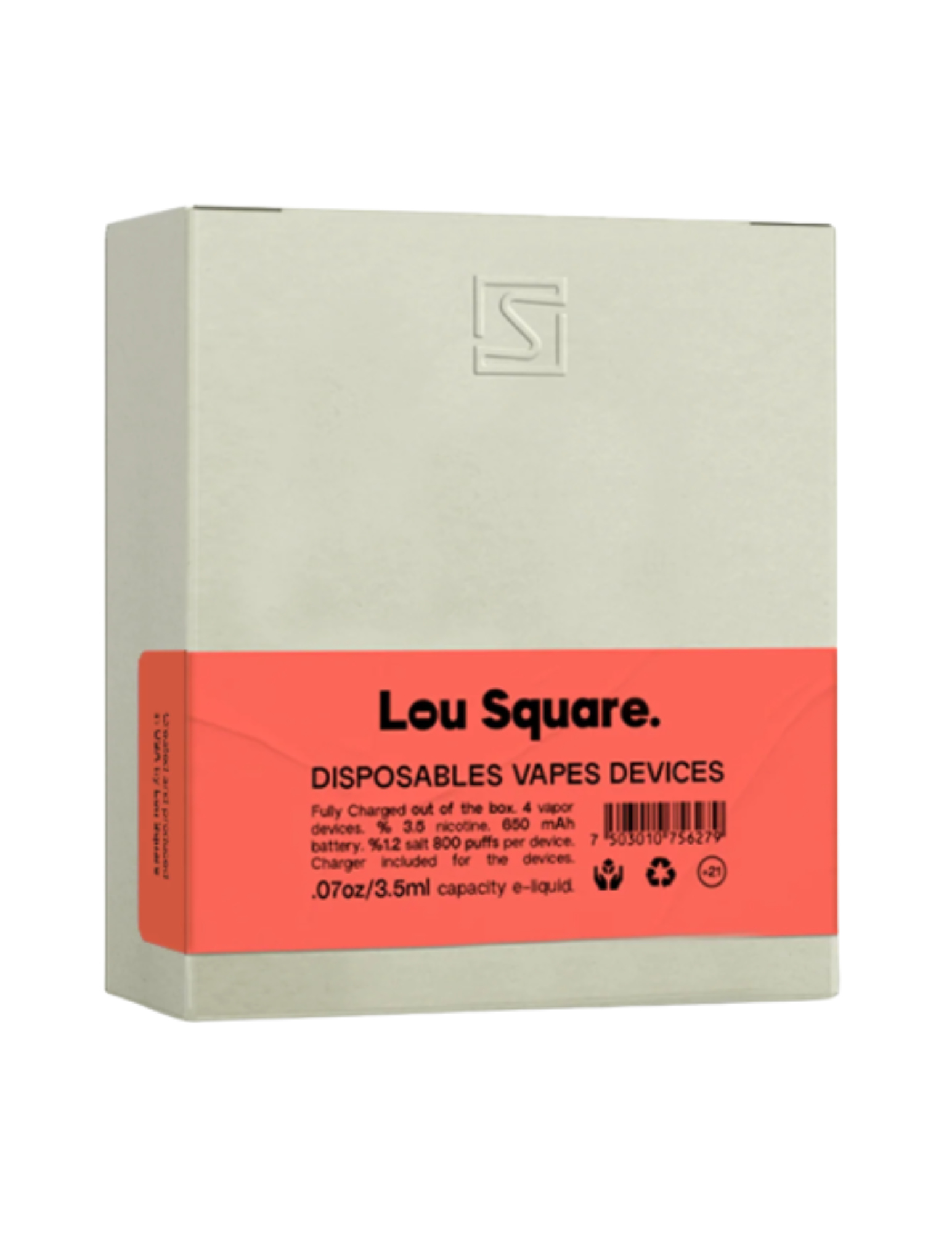 3
ENJOY 10% OFF AND FREE SHIPPING EVERY TIME!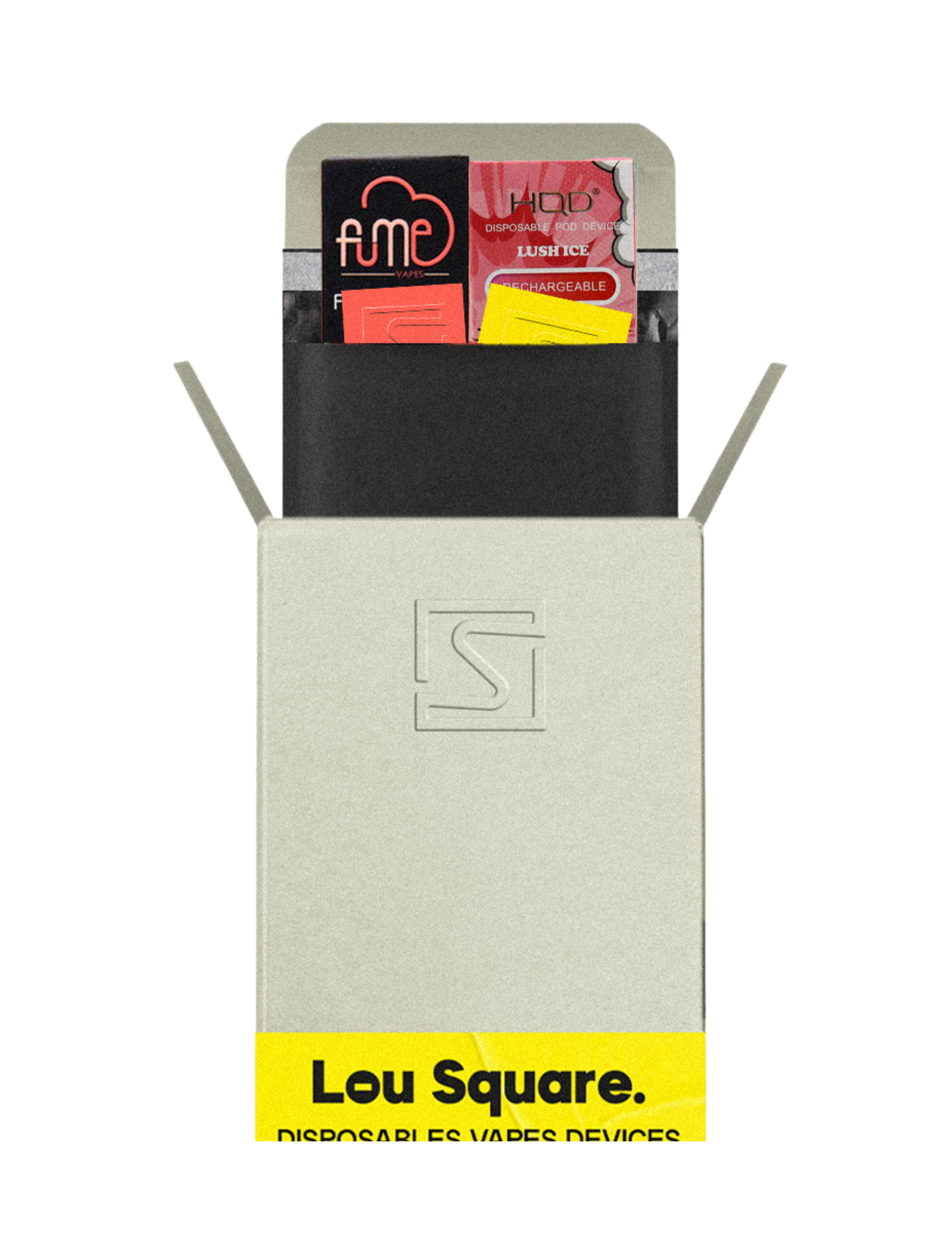 DISCOVER NEW AND EXCITING FLAVORS EVERY MONTH
Join our monthly subscription and receive any of our special selection of products, created just for you.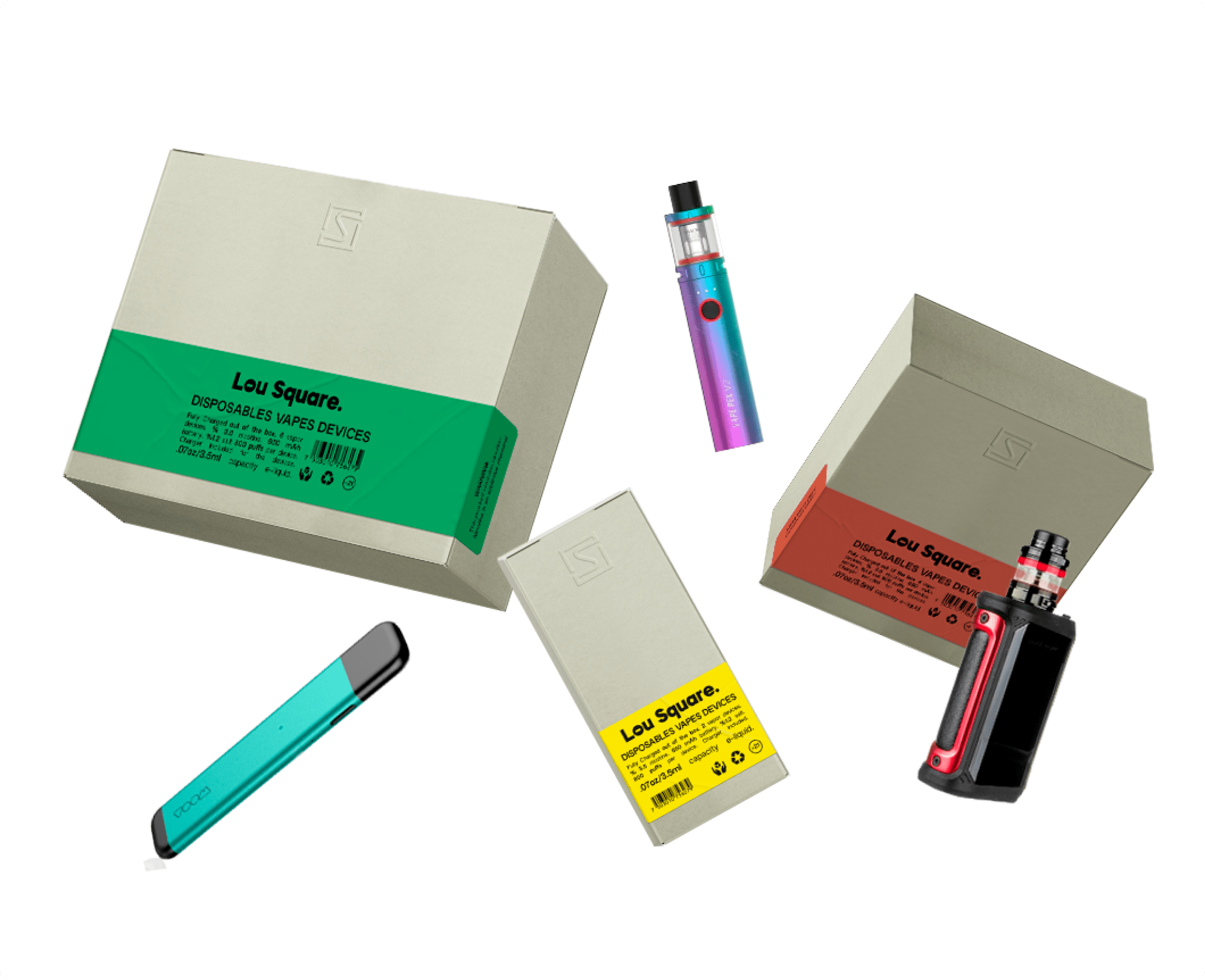 ALL YOUR FAVORITE BRANDS just one click away
We want to make everyone feel the convenience of Lou Square locations, highlighted with the premium exclusivity that we have to offer, and without tying us down to a particular product.