Riverside Vape Shop
Looking for a New Riverside Vape Shop?
Whether you're looking for rechargeable or disposable vapes in Riverside, you'll find exactly what you're looking for with Lou Square. We stock rechargeables and hiqh quality but cheap disposable vapes with all flavors from the top brands in the industry, offering only premium quality products. We've also made it easier than ever to shop for new vapes, with an online shop and in-person shopping locations across the country. With us, you can choose to get a vape delivery to Riverside or visit one of our Lou Square Stores in person.
Is Vaping Safe?
E-cigarettes, also called vapes, do contain some of the same chemicals that traditional cigarettes do, but they're still significantly safer. Firstly, this is because all of the harmful ingredients in cigarettes are present at much lower levels in vapes. Secondly, the most harmful ingredients, tar and carbon monoxide, aren't produced by vapes at all. While cigarettes are harmful to not only you but also to your surroundings, vape smoke isn't harmful to the people around you the way second-hand smoke from a cigarette is. Vapes contain nicotine, which is highly addictive. However, it's one of the most harmless ingredients in regular cigarettes. Nicotine substitutes like vapes are therefore highly recommended as a way to quit smoking because you still get your nicotine high with only a fraction of the health risks.
Is Vaping Legal?
Vaping is completely legal in the US for anyone over the age of 21 years old. And while some smaller establishments and corner stores might not check the ID of everyone who buys a vape, we take the law very seriously at Lou Square. We always verify your age, which is why you have to open an account at our website before you can use the online shop. If you're a parent worried your child might be buying from us, you can rest assured that they won't be able to.
Shop the Way You Want With Our Vape Shop in Riverside
Lou Square is on a mission to make vaping accessible for adults across the US who are looking to quit smoking. We're creating an infrastructure of technology-based in-person locations and an extensive online store offering one-time purchases or subscriptions.
24 Hour Online Vape Shop That Delivers to Riverside
Want to order a vape for delivery to Riverside? Our online shop is the way to go. Shop 24/7 without even leaving your home, faster and easier than ever before. All you have to do is create an account on our website to verify your age and then place your order. If you pick our instant delivery option available in the Miami Dade area, your order will be there in less than an hour. Vape delivery online is free for all orders over $40 as well. If you don't want to have to remember to order your new vape, sign up for a subscription for a vape of your choice, which will then be delivered to your door once every 15 or 30 days without the need to renew or reorder.
If you want to buy rechargeable or disposable vapes in Riverside, you can also look out for our Lou Square locations. We're quickly expanding and spreading these across the country. Our Smart Retail stores are quick and easy to use and accept various payment methods. Use the website to find out if there's one near you.
If you need a new Riverside vape shop, check out what we have to offer at Lou Square. Not only do we ship to Riverside, We also deliver vapes to College Park, Clearwater, Boynton Beach, and more!
Lou Square Stores

"find them on every corner, shop instantly onsite"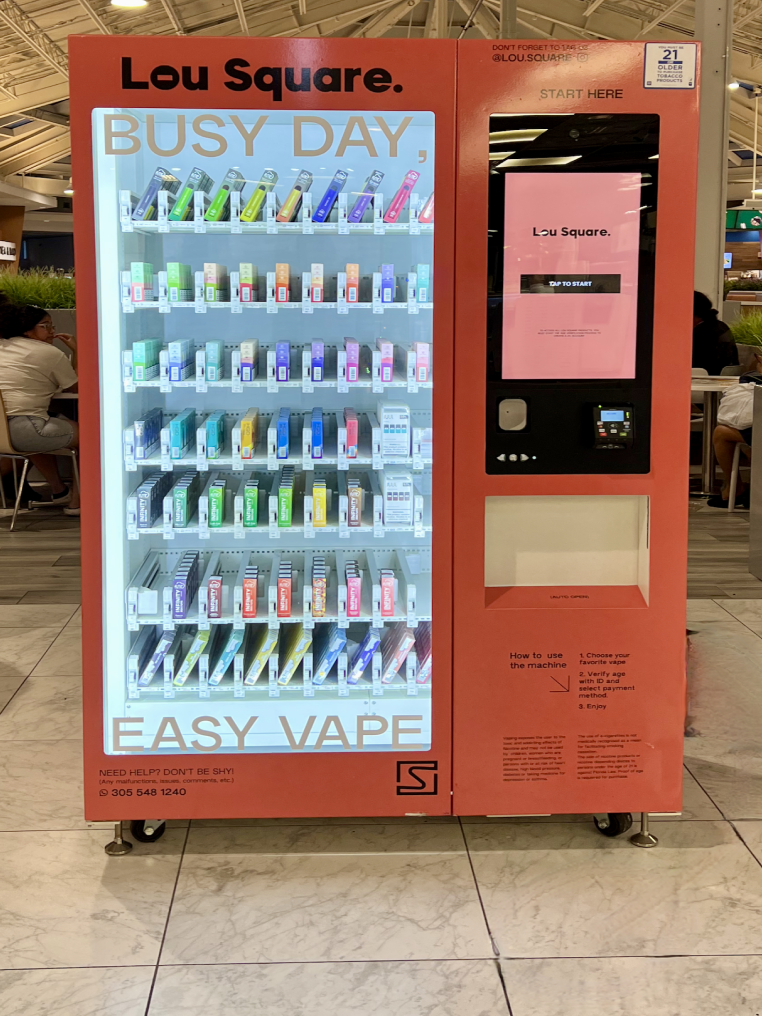 Sawgrass Mills
Market Food Court
12801 W Sunrise Blvd, Sunrise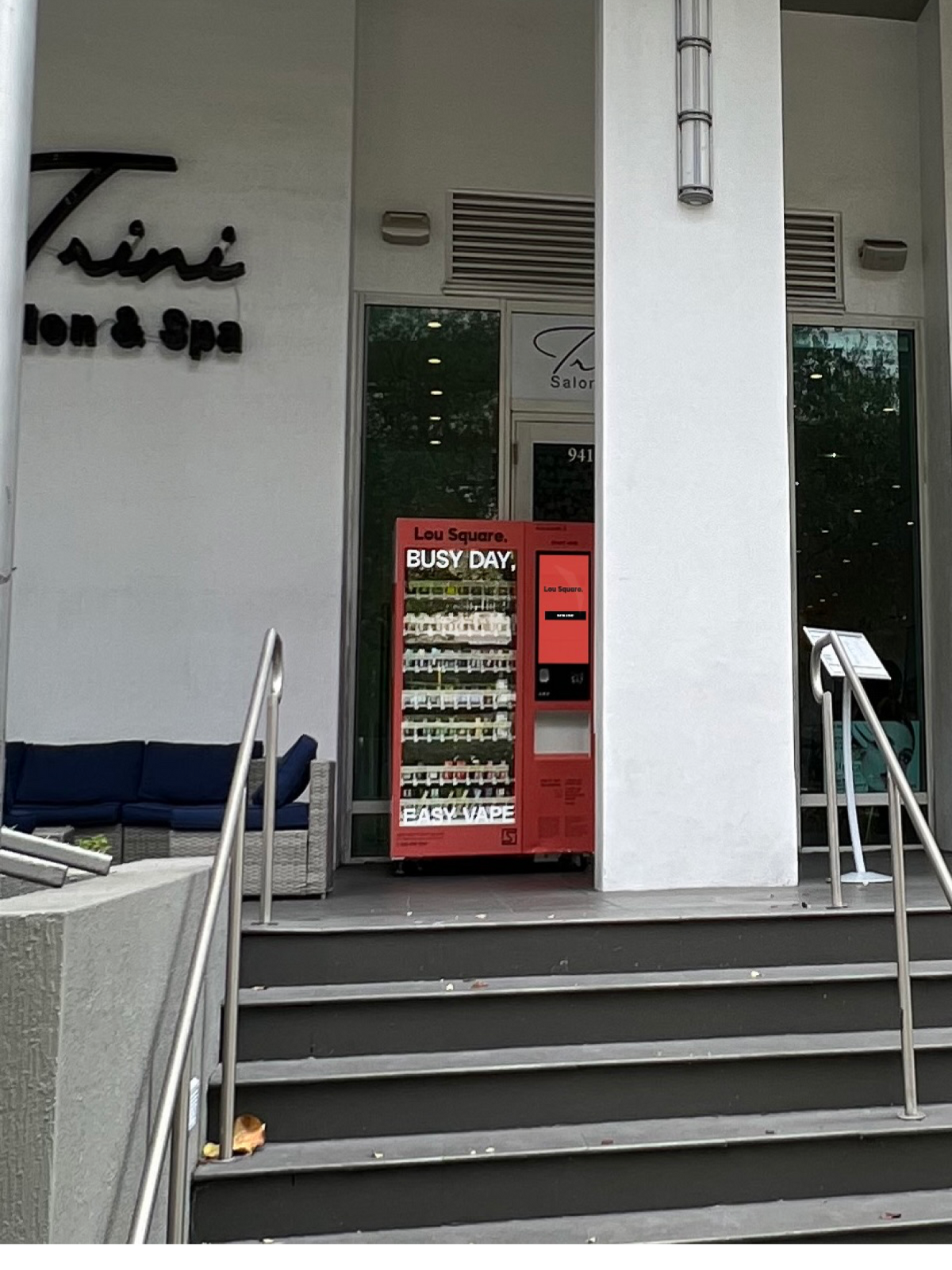 The Plaza
Brickell Ave
941 Brickell Ave, Miami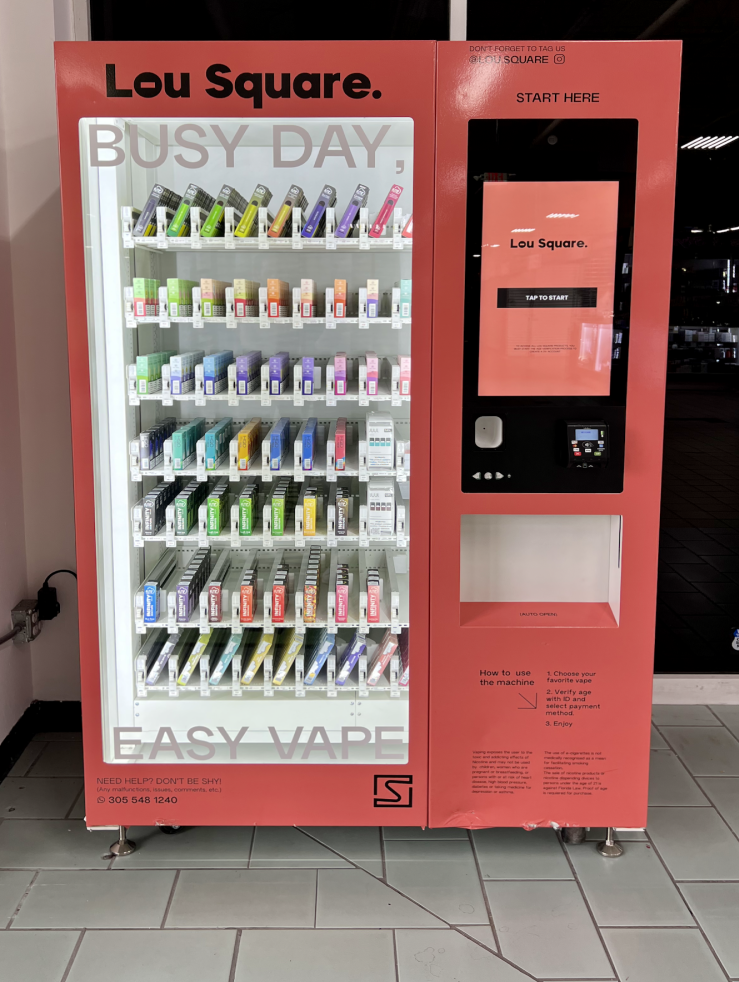 FESTIVAL
MARKETPLACE
2900 W Sample Rd, Pompano Beach
Subscriptions
All you want in one box!
1
ADD FAVORITE VAPES TO CART AND CHOOSE SUBSCRIPTION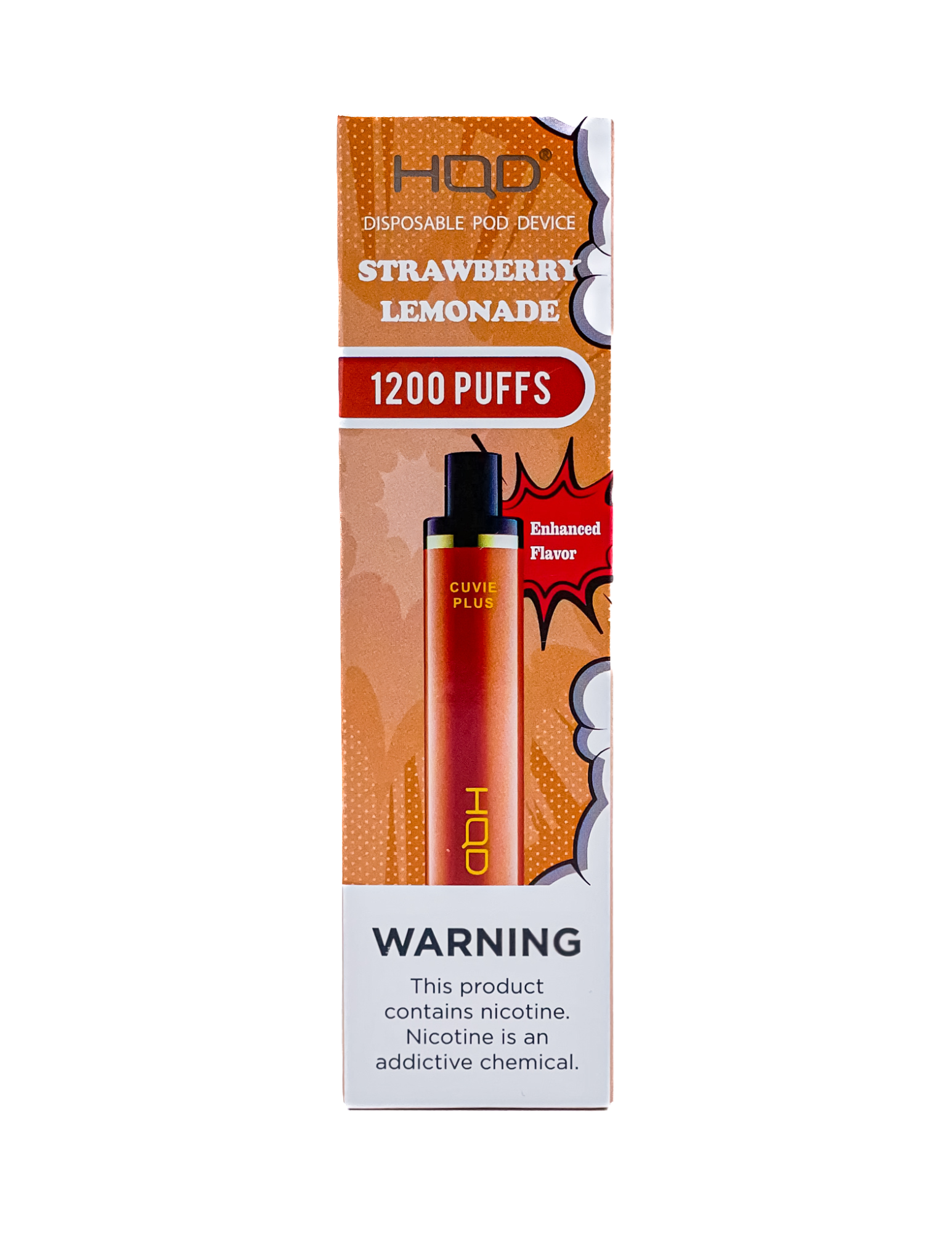 2
CONTROL YOUR DELIVERY DATE & PAUSE OR CANCEL ANYTIME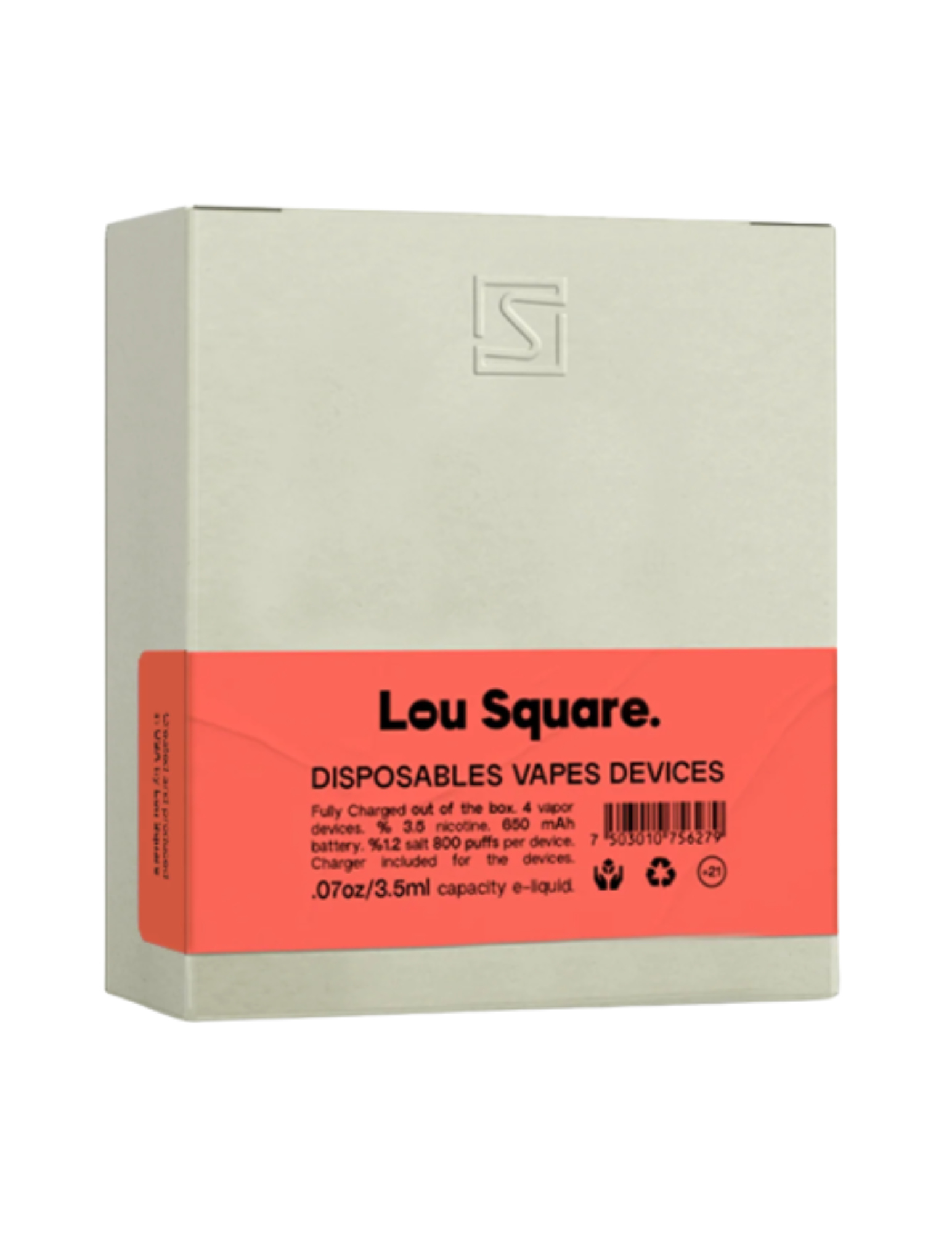 3
ENJOY 10% OFF AND FREE SHIPPING EVERY TIME!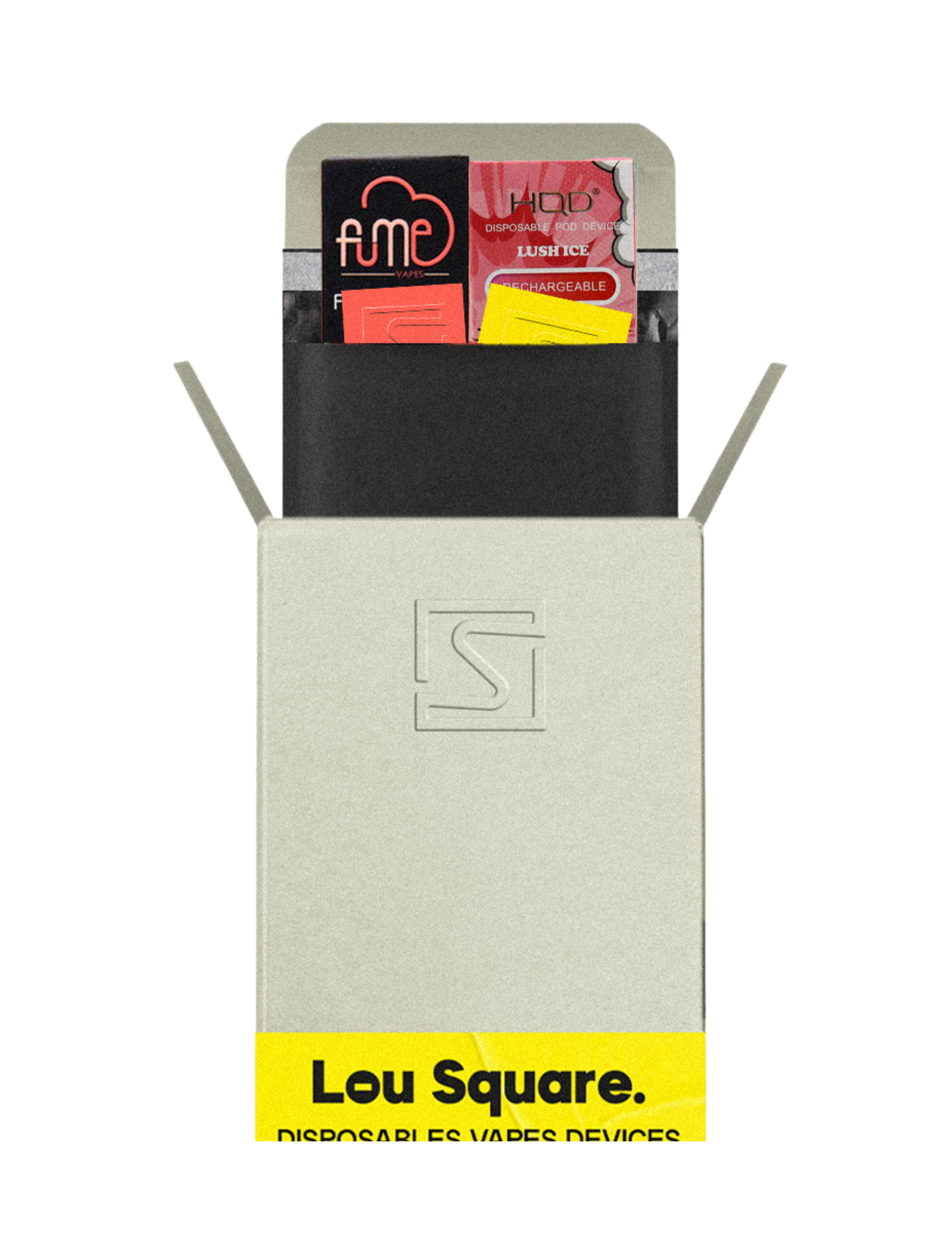 DISCOVER NEW AND EXCITING FLAVORS EVERY MONTH
Join our monthly subscription and receive any of our special selection of products, created just for you.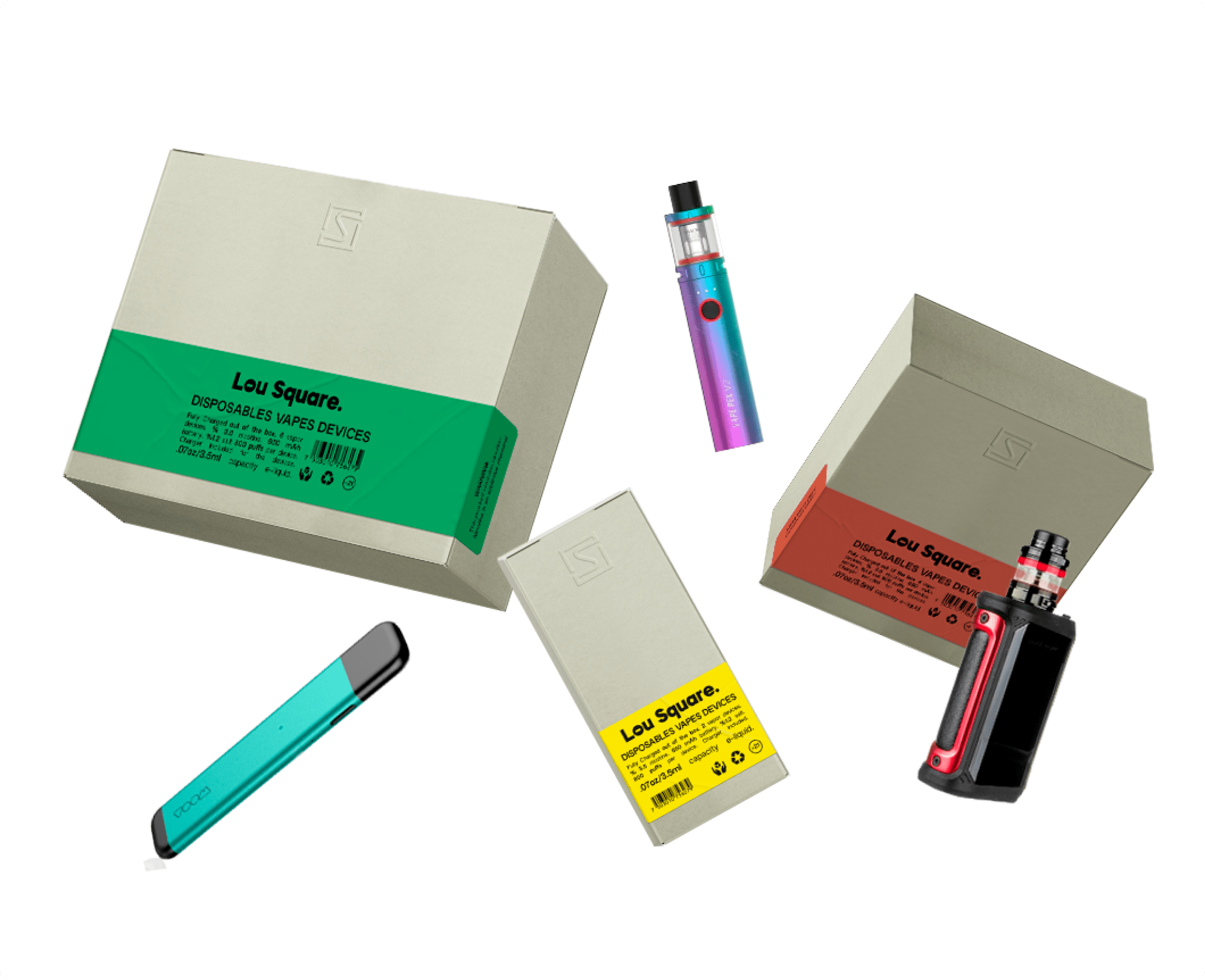 ALL YOUR FAVORITE BRANDS just one click away
We want to make everyone feel the convenience of Lou Square locations, highlighted with the premium exclusivity that we have to offer, and without tying us down to a particular product.