Vape Shop in Palm Beach Gardens
The Number One Palm Beach Gardens Vape Shop
Are you looking for a new vape shop in Palm Beach Gardens, or anywhere else in the US for that matter? Welcome to Lou Square. We make it easier than ever to get your hands on your favorite vape brands and flavors, with a large online shop and with Lou Square stores due to pop up all across the country. Whether you're in the market for a rechargeable or cheap but good disposable vape or just some accessories, we'll have what you're looking for in stock. We're one of the most responsible online vape shops around Palm Beach Gardens. We never sell to those who are underage and always make sure to check ID so all customers are over 21 years old. We only stock premium vapes from top brands so you can always trust the quality of our products.
What is a Vape?
Vapes and e-cigarettes are the same thing with different names. They're nicotine delivery devices, primarily designed to offer users the nicotine satisfaction with only a fraction of the health risks associated with traditional cigarettes. Vapes don't contain the most harmful ingredients present in cigarettes, and the chemicals they do contain are present at much lower levels. While vapes do deliver nicotine and nicotine is addictive, it's actually not that dangerous. That's why nicotine replacements are recommended as a safe way to quit smoking without the difficult nicotine withdrawal period. Vapes come in a variety of different flavors and are available as rechargeable kits or as disposable vapes with a certain number of puffs. E-cigarettes are completely legal for anyone over 21 years of age and are much safer than regular cigarettes.
Shop with Our Online Vape Shop in Palm Beach Gardens
With Lou Square's online vape shop, you can order your vape for delivery in Palm Beach Gardens. All you need to do is create an account with us and you can order your vapes online without leaving the comfort of your home. Our large range has something for everyone, and we always deliver the fastest option available. That's usually next-day delivery, and if you spend over $40 we won't even charge a delivery fee. If this is how you want to get your vapes, browse our selection and place an order today. Even if you're located outside Palm Beach, we can deliver products from our vape shop to Fort Lauderdale, Jacksonville, FL, Orlando, West Palm Beach, and more!
But there are other ways to shop with Lou Square too. For example, you can sign up for a subscription that takes all effort out of getting a new vape. Pick your product and get your vape delivery to Palm Beach Gardensautomatically every 15 or 30 days, without needing to remind yourself to place a new order. Our monthly vape box subscription service can of course be cancelled at any point and doesn't commit you to buy for a certain amount of time.
Lastly, you can visit one of our vape shop in Miami if you are around there. These easy-to-use vape vending machines will soon be at every street corner and allow you to stock up on your vapes in only 40 seconds. We accept a range of payment methods at these locations, including cash, card and digital wallets.
Vaporizer Store in Palm Beach Gardens that Keeps it Legitimate
Now, we like to make things easy, convenient, and smooth. Lou Square is all about bringing the vape market in Palm Beach Gardens out of the Dark Ages and into a sleek future full of quick deliveries and high-tech Lou Square Stores. Vapes are not the same thing as tobacco cigarettes, and they don't need to be sold the same way cigarettes are. Not when there's a better option.
But here's the thing: We like to make things easy, convenient, and smooth for adults. We don't sell to minors, and we make sure minors aren't buying from us either, whether it's online or from one of our Lou Square Stores. Even though the Stores are unmanned and automated, they're still only accessible after a quick age verification process that blocks any underage transactions from happening. Our online vaporizer store in Palm Beach Gardens is no different; whether you're placing a subscription or making a one-time order, you'll have to verify your age beyond a simple "Yes, I am over 21". We also don't put out any media or advertising that encourages underage use of e-cigarettes. All our marketing is aimed at adults. It's pretty creepy to market products meant for adults to kids, right?
E-Cigarettes may be a lot less harmful than tobacco, but they're still addictive products with health risks. That's a decision only an adult should be making, and that's how we keep it at Lou Square.
Get Your Vapes from Our Online Vape Store in Palm Beach Gardens
Order rechargeable or disposable vapes to Palm Beach Gardens from Lou Square 24hr vape store or use our website to locate your nearest Lou Square Store.
Lou Square Stores

"find them on every corner, shop instantly onsite"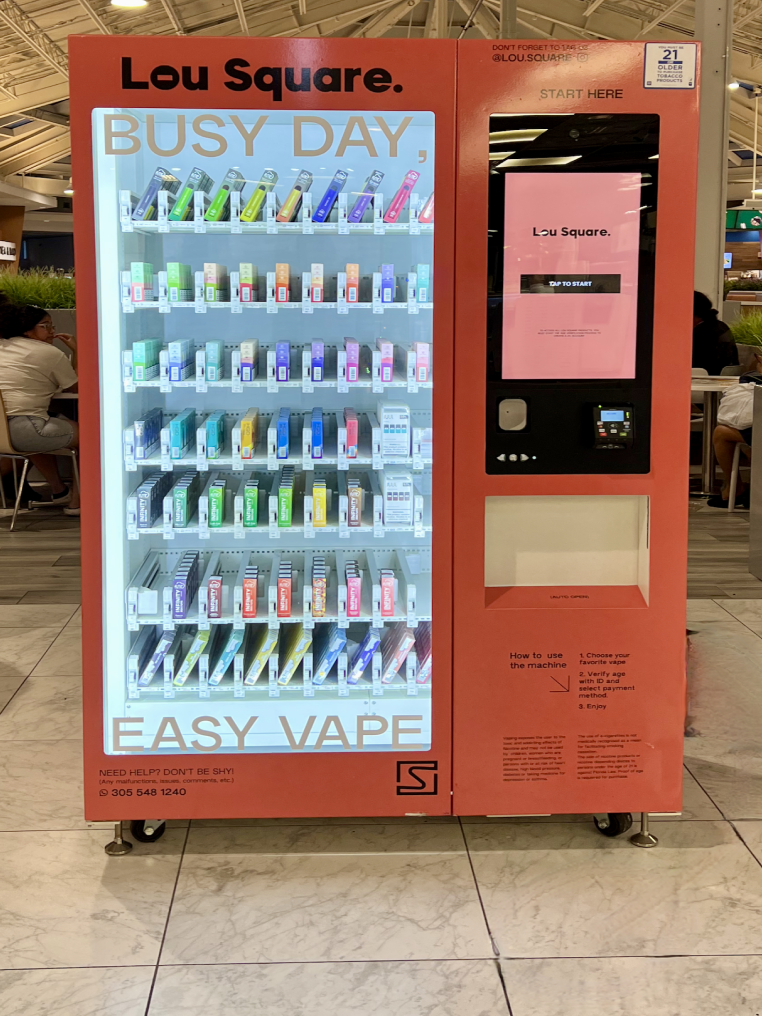 Sawgrass Mills
Market Food Court
12801 W Sunrise Blvd, Sunrise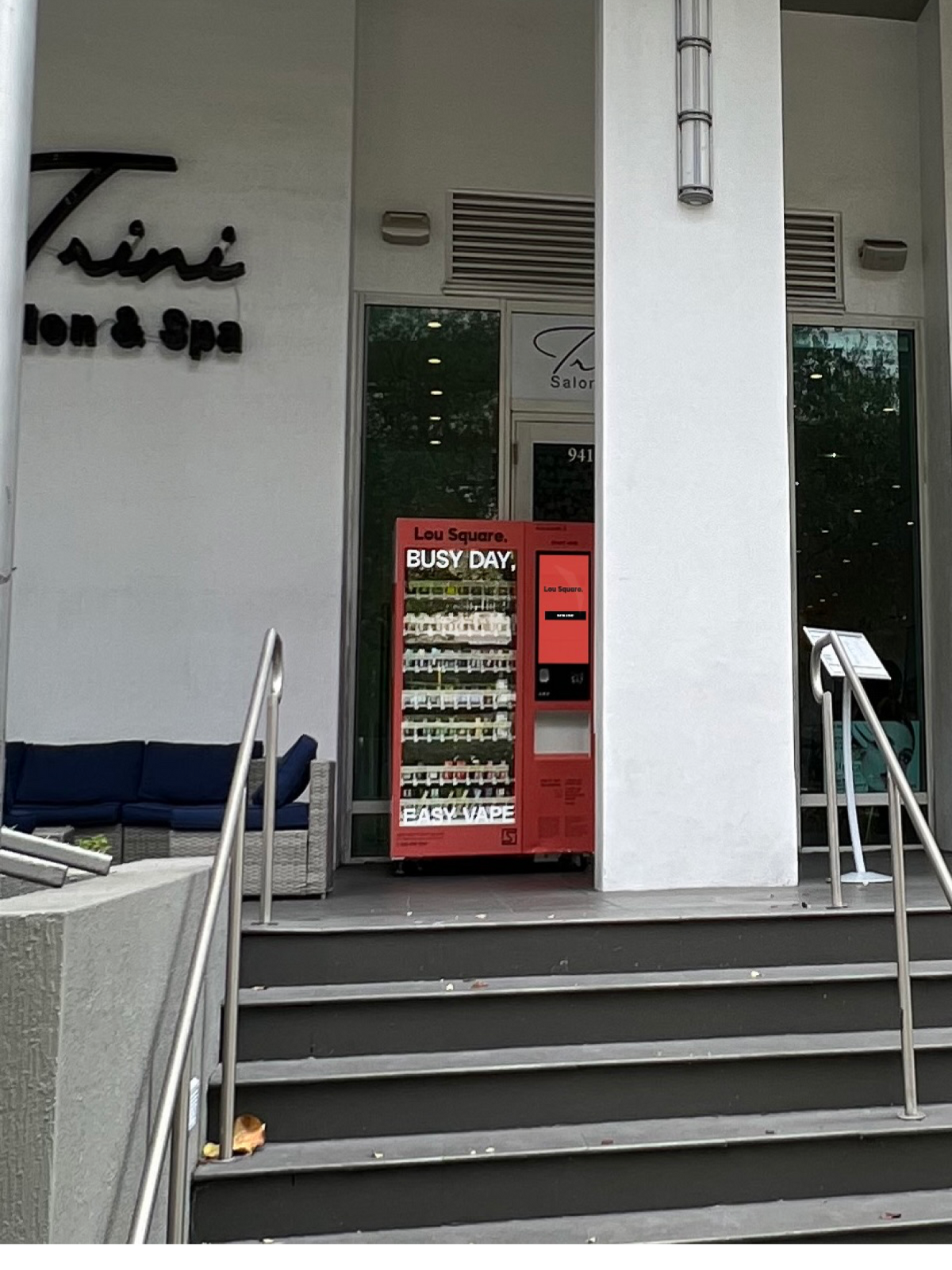 The Plaza
Brickell Ave
941 Brickell Ave, Miami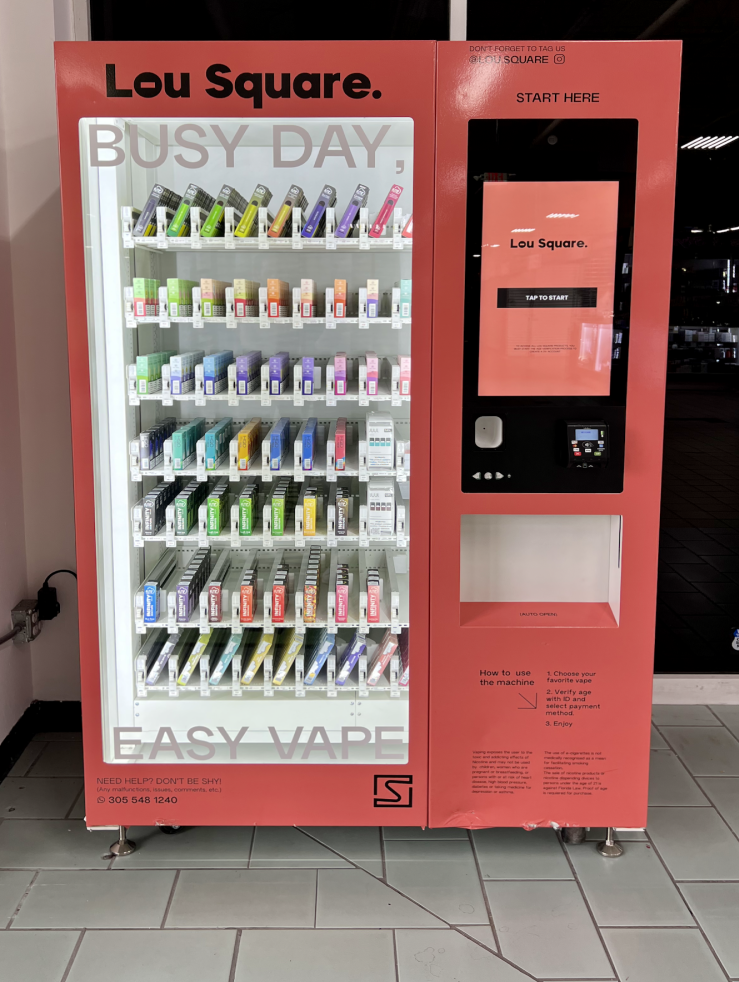 FESTIVAL
MARKETPLACE
2900 W Sample Rd, Pompano Beach
Subscriptions
All you want in one box!
1
ADD FAVORITE VAPES TO CART AND CHOOSE SUBSCRIPTION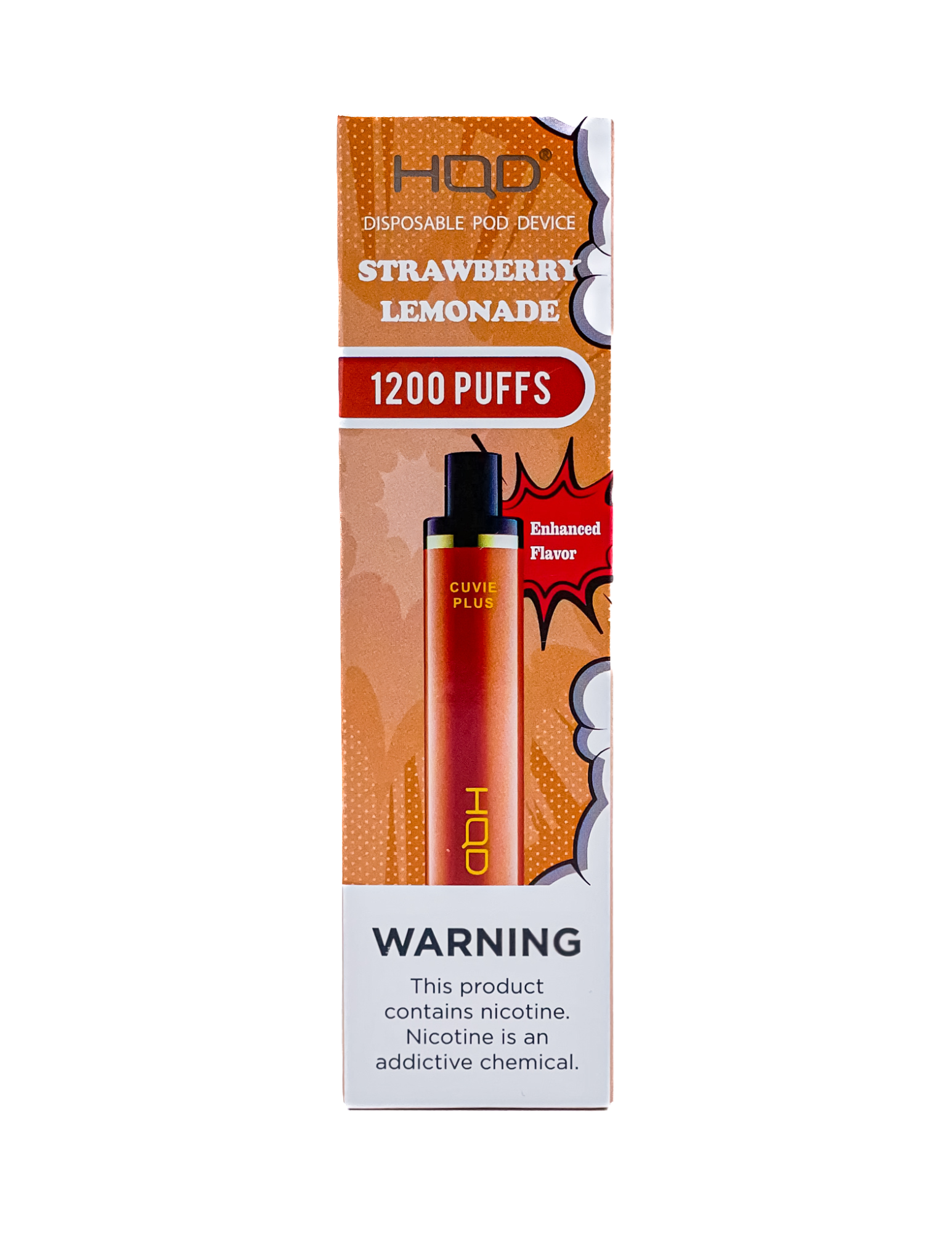 2
CONTROL YOUR DELIVERY DATE & PAUSE OR CANCEL ANYTIME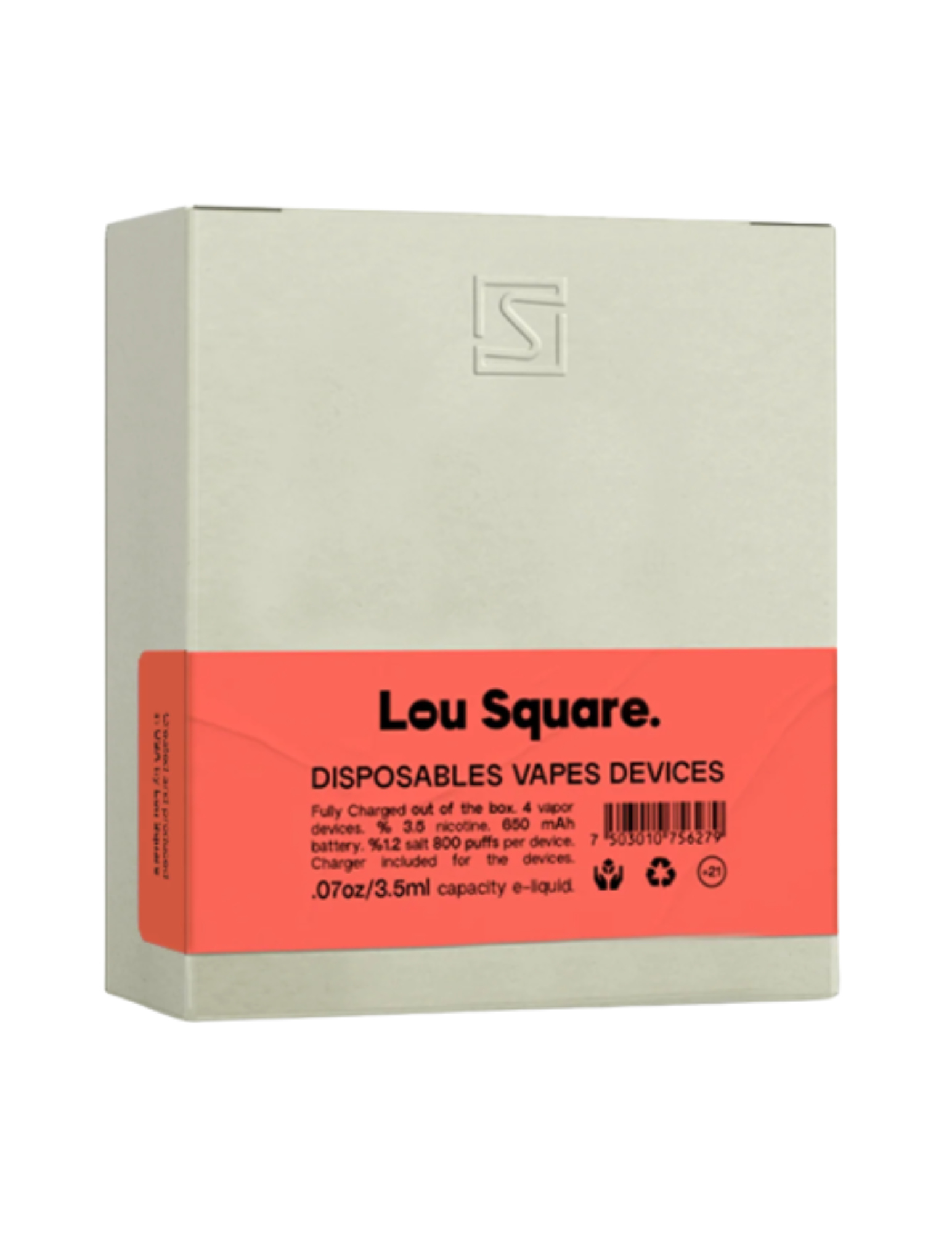 3
ENJOY 10% OFF AND FREE SHIPPING EVERY TIME!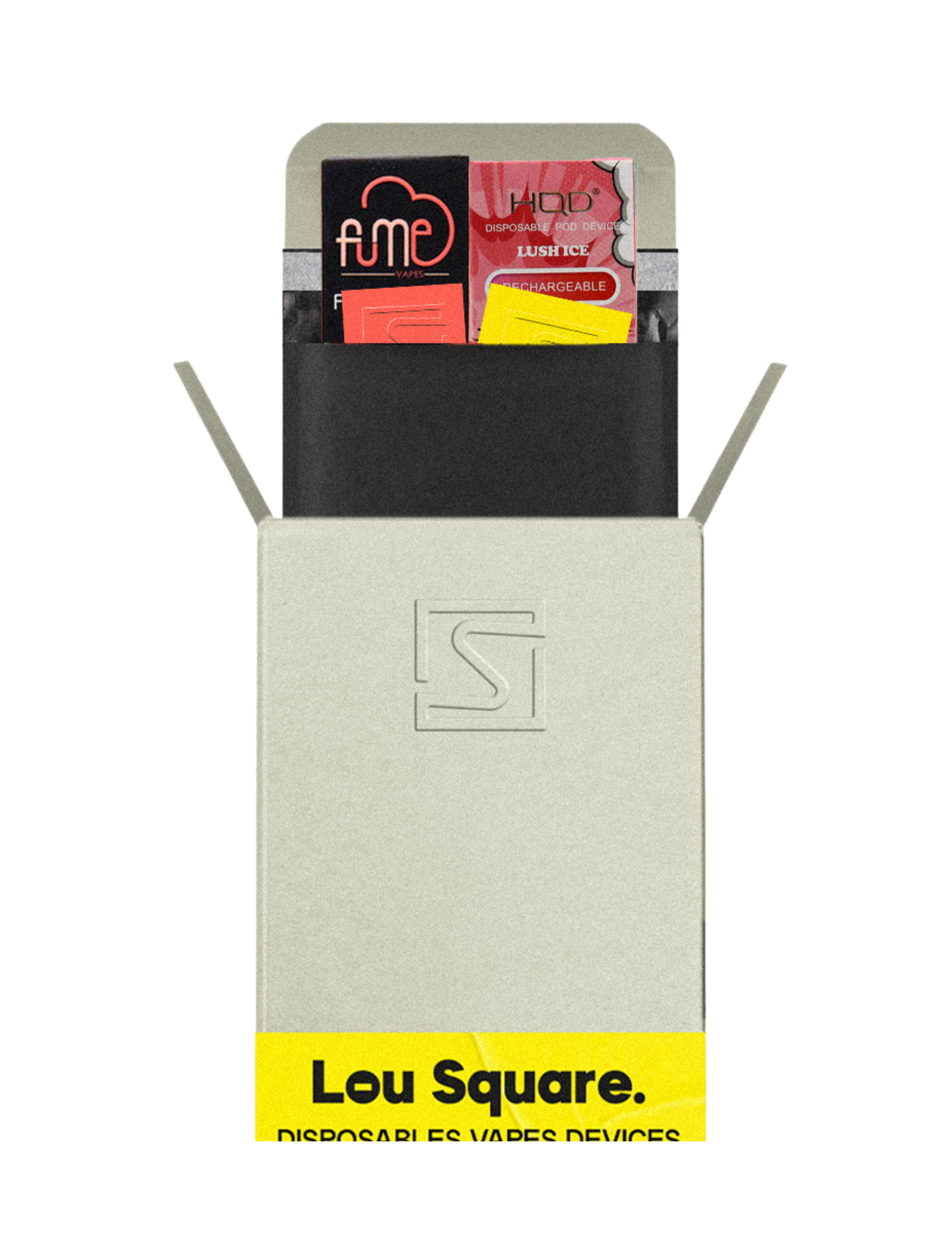 DISCOVER NEW AND EXCITING FLAVORS EVERY MONTH
Join our monthly subscription and receive any of our special selection of products, created just for you.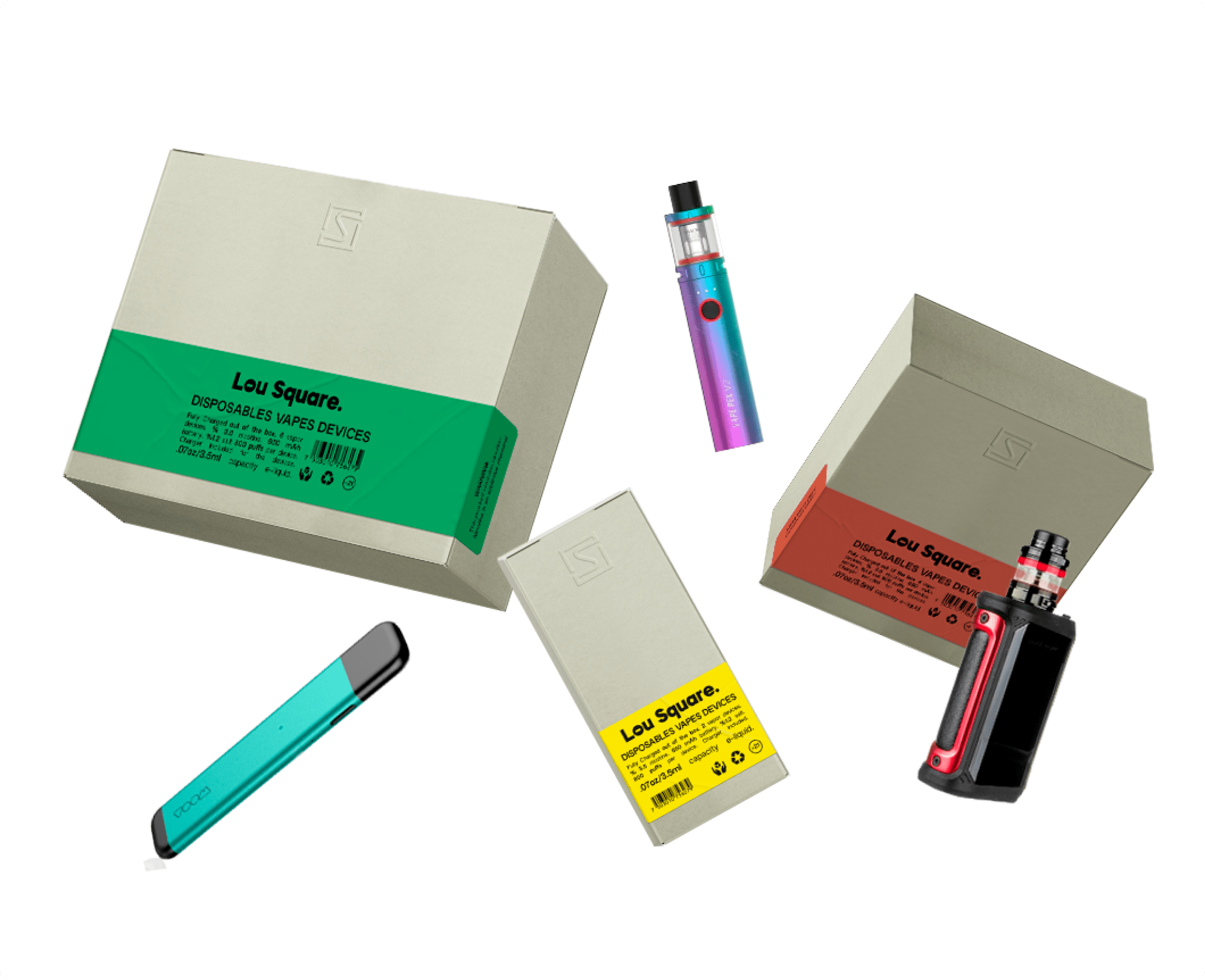 ALL YOUR FAVORITE BRANDS just one click away
We want to make everyone feel the convenience of Lou Square locations, highlighted with the premium exclusivity that we have to offer, and without tying us down to a particular product.