Vape Shops Delray Beach
All Your Disposable Vape Needs will be Met with Our Vape Shops in Delray Beach
We want to take your moment to the next level. At Lou Square Stores, we go beyond just offering vape delivery in Delray Beach. We also take pride in offering a vape subscription box that is personally curated by you to suit all of your vaping tastes. The bundle size is entirely up to you. It doesn't matter if it's three flavors you want to place into a bundle, or something different. There's no fee for opting for a accessoryicular-sized bundle. You have the freedom to pick however many items you want each time. When you choose our vape subscription box, you're also choosing free delivery nationwide. No monthly fees or cancellation fees are waiting around the corner.
Handpick your favorite flavors. There's up to 50 to choose from, depending on which premium brand you go for. Pay for the products, and that's it. You can take control of what's convenient for you. Choose from a subscription period of 15 days or 30 days. Neither is cheaper than the other. Neither service costs a cent. You simply pay for what you order. Let us suit your busy schedule. Does this sound like something that would suit you? Find me at Lou Square.
Find All the Big Brands Online and at Lou Square Stores
Finding the best deals for your vaping needs has never been this easy. Our disposable vapes are sold at better prices than most other Delray Beach online vape shops out there. We don't cut corners with quality or inflate the prices to compensate. Rather, we carry all the exclusive and popular brands like Fume, HQD, and Elf bar. We have 10 first-rate brands to pick from, with an exclusive variety of models and flavors for you to browse. We haven't gone into this business blind. We know what you're paying when you drive miles out of the way to secure a somewhat decent flavor of Watermelon Whatever. You'd struggle to find a more affordable vape shop in Delray Beach.
Our vape delivery services are available to Delray Beach. We deliver our vapes to Fort Lauderdale, Jacksonville Fl, Orlando, and more. If you're not subscribed, you can get free shipping on any order over $40. But if you have subscribed for one of our vape subscription boxes, which you personally create, then your delivery will always be free. We have you covered in Delray Beach, from disposable vapes to rechargeable kits, you can find anything vape related at Lou Square Stores.
Choose Disposable Vapes With Our Online Vape Shop in Delray Beach
Cigarettes have been popular for many years. But times change. When burned, a traditional tobacco cigarette creates more than 7,000 chemicals. At least 250 have been identified as harmful. Heard of arsenic? It's very poisonous to humans and can be found in cigarette smoke. All these various chemicals cause a lot of damage to your heart, lungs, teeth and more. E-cigarettes don't sprinkle magic pixie dust on your lungs, but they do prevent tar from building up in them. Vaping is a smart way to reduce the risk of health problems; you still get the accessories of the cigarette you were smoking for, but only with a fraction of the chemicals. By choosing disposable vapes, you're not choosing thousands of chemicals. Smart, right?
Place your order now.
Lou Square Stores

"find them on every corner, shop instantly onsite"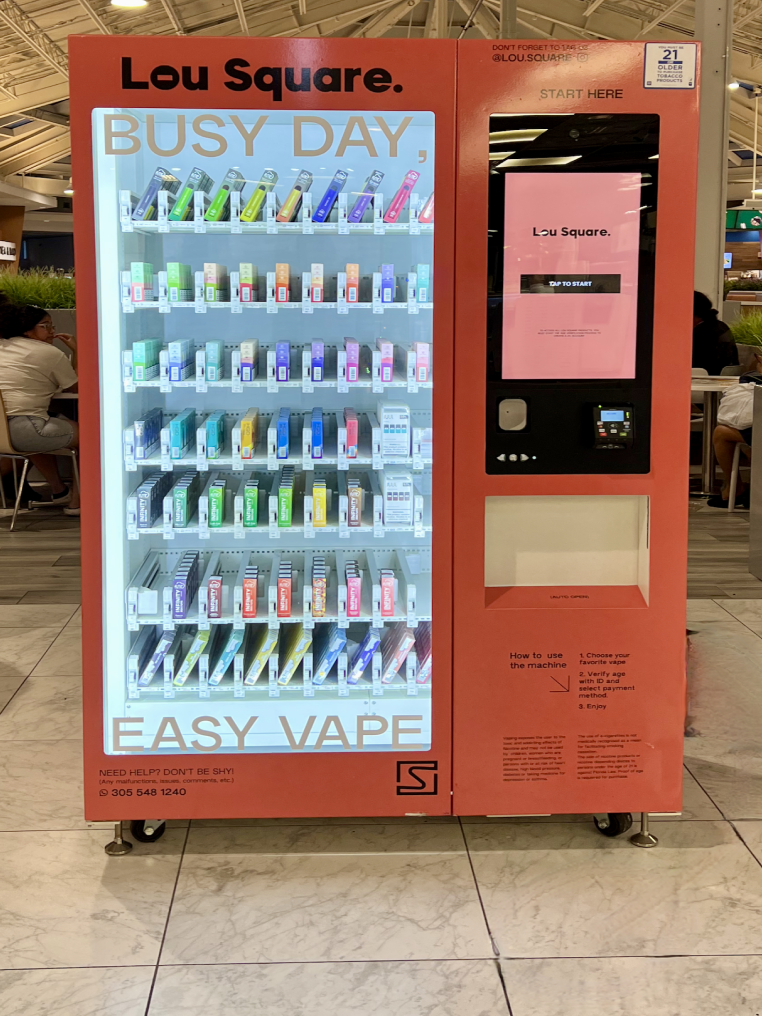 Sawgrass Mills
Market Food Court
12801 W Sunrise Blvd, Sunrise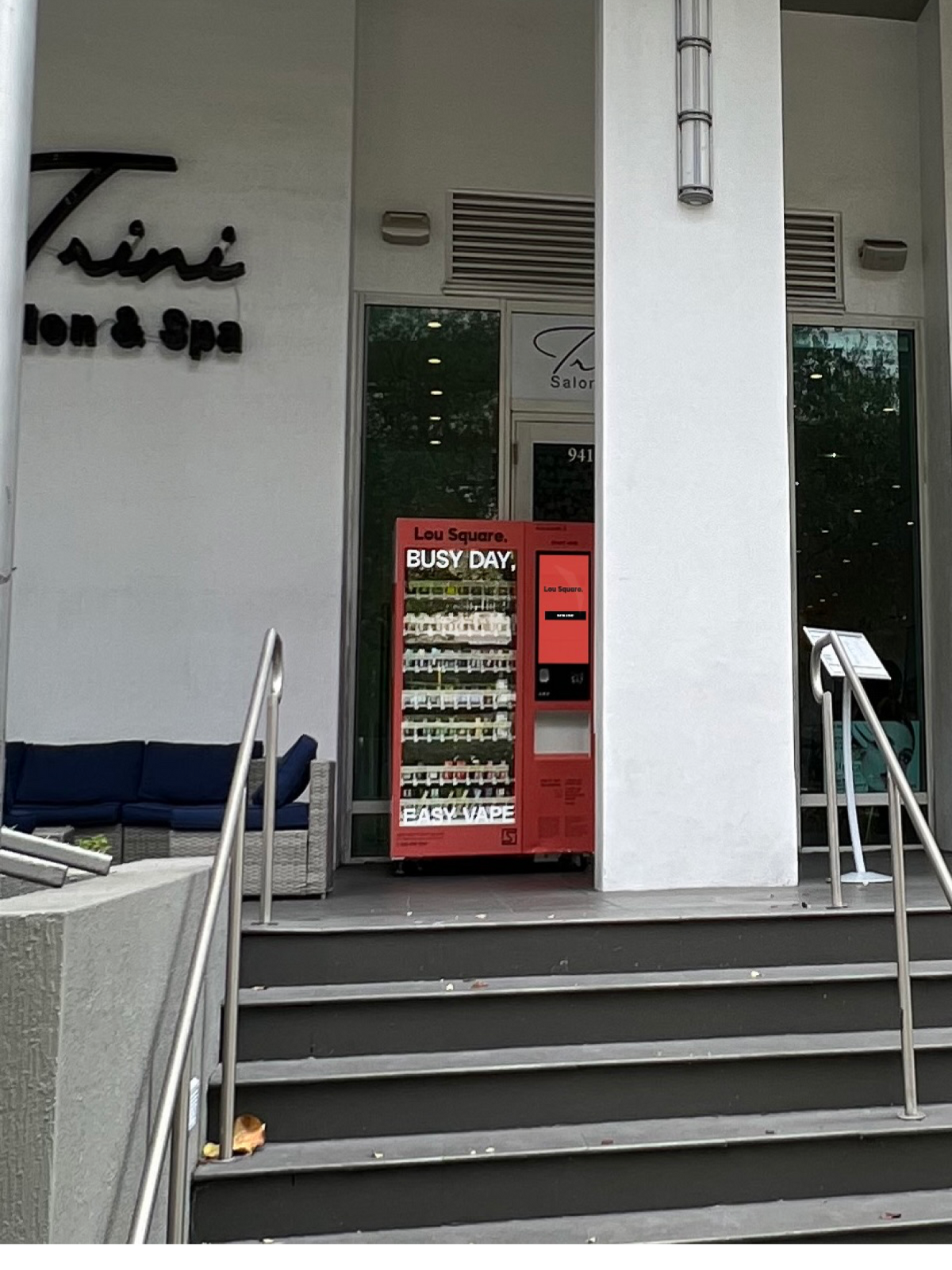 The Plaza
Brickell Ave
941 Brickell Ave, Miami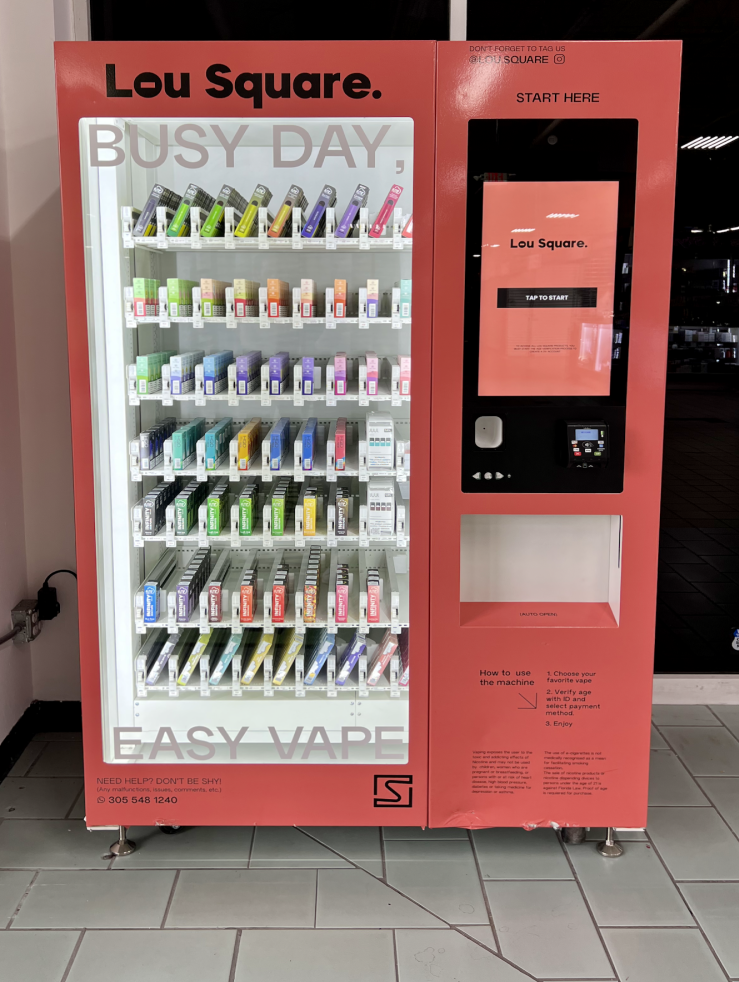 FESTIVAL
MARKETPLACE
2900 W Sample Rd, Pompano Beach
Subscriptions
All you want in one box!
1
ADD FAVORITE VAPES TO CART AND CHOOSE SUBSCRIPTION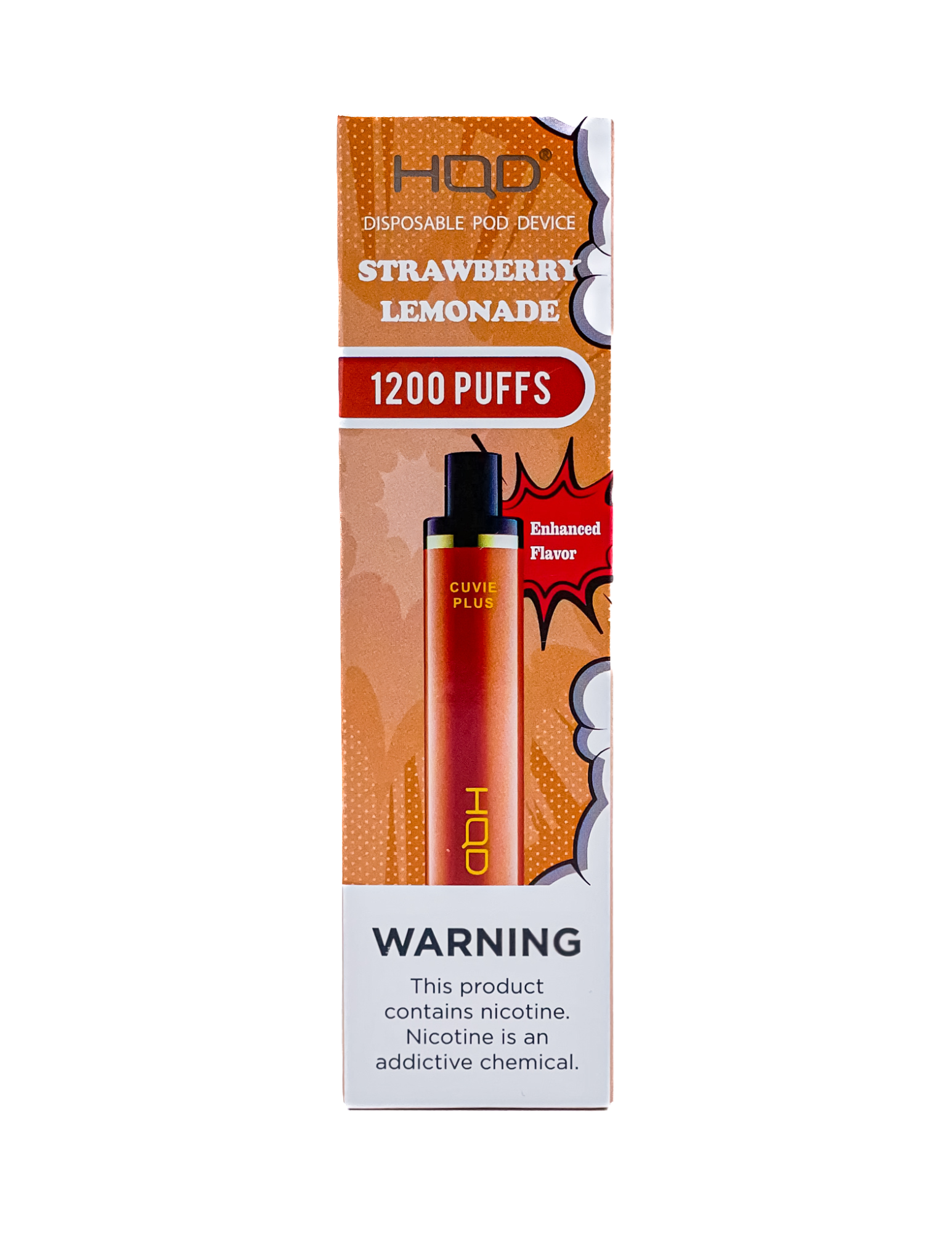 2
CONTROL YOUR DELIVERY DATE & PAUSE OR CANCEL ANYTIME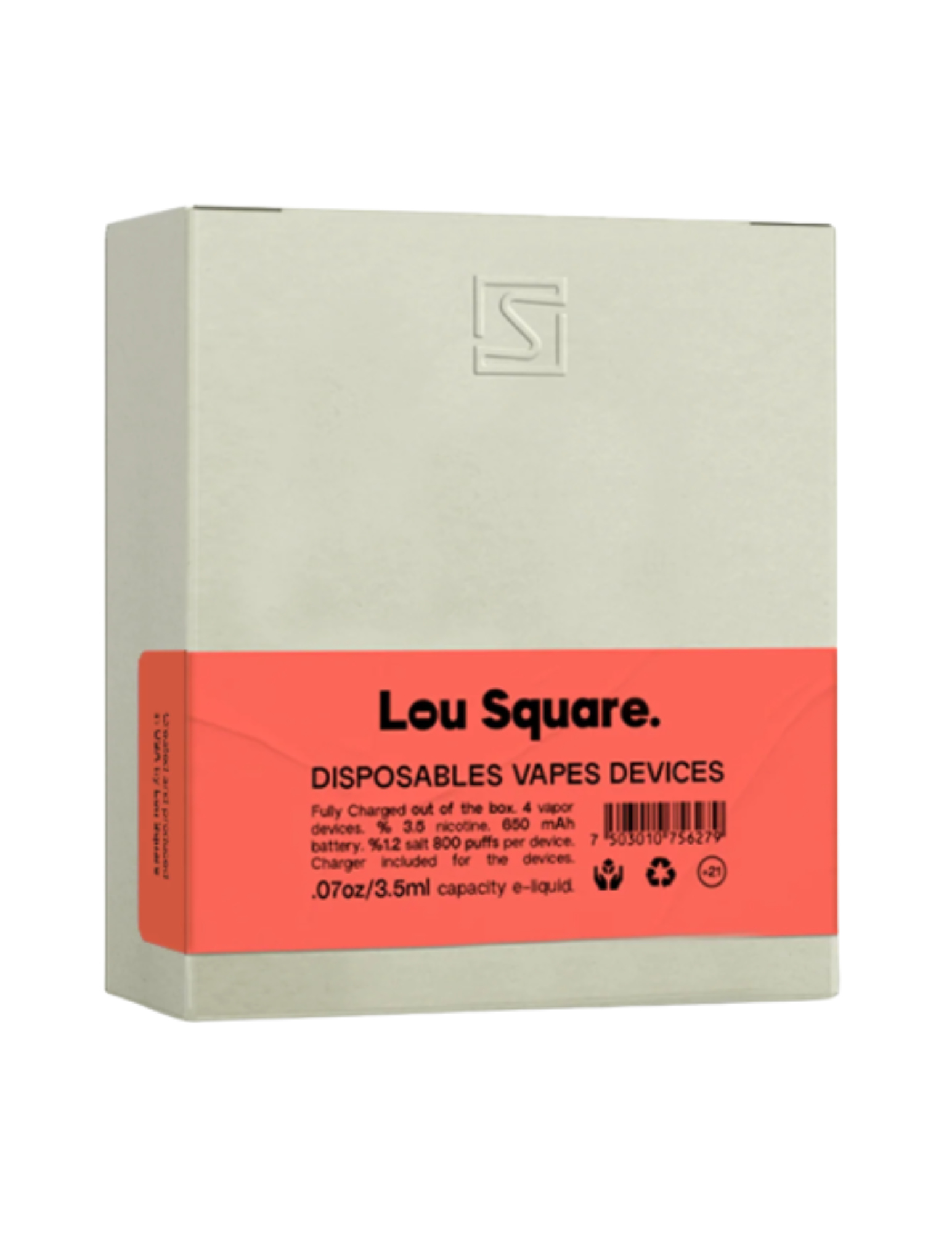 3
ENJOY 10% OFF AND FREE SHIPPING EVERY TIME!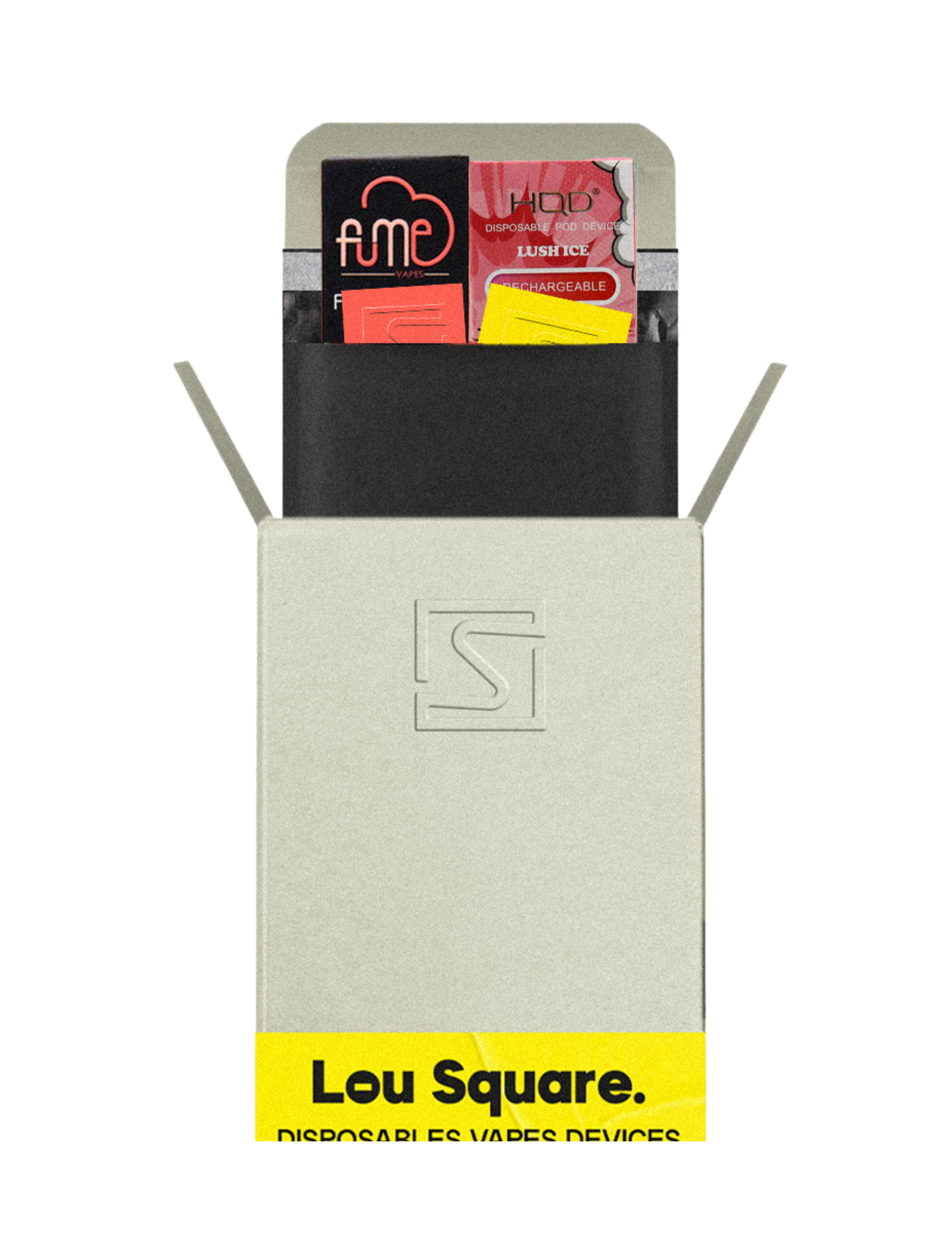 DISCOVER NEW AND EXCITING FLAVORS EVERY MONTH
Join our monthly subscription and receive any of our special selection of products, created just for you.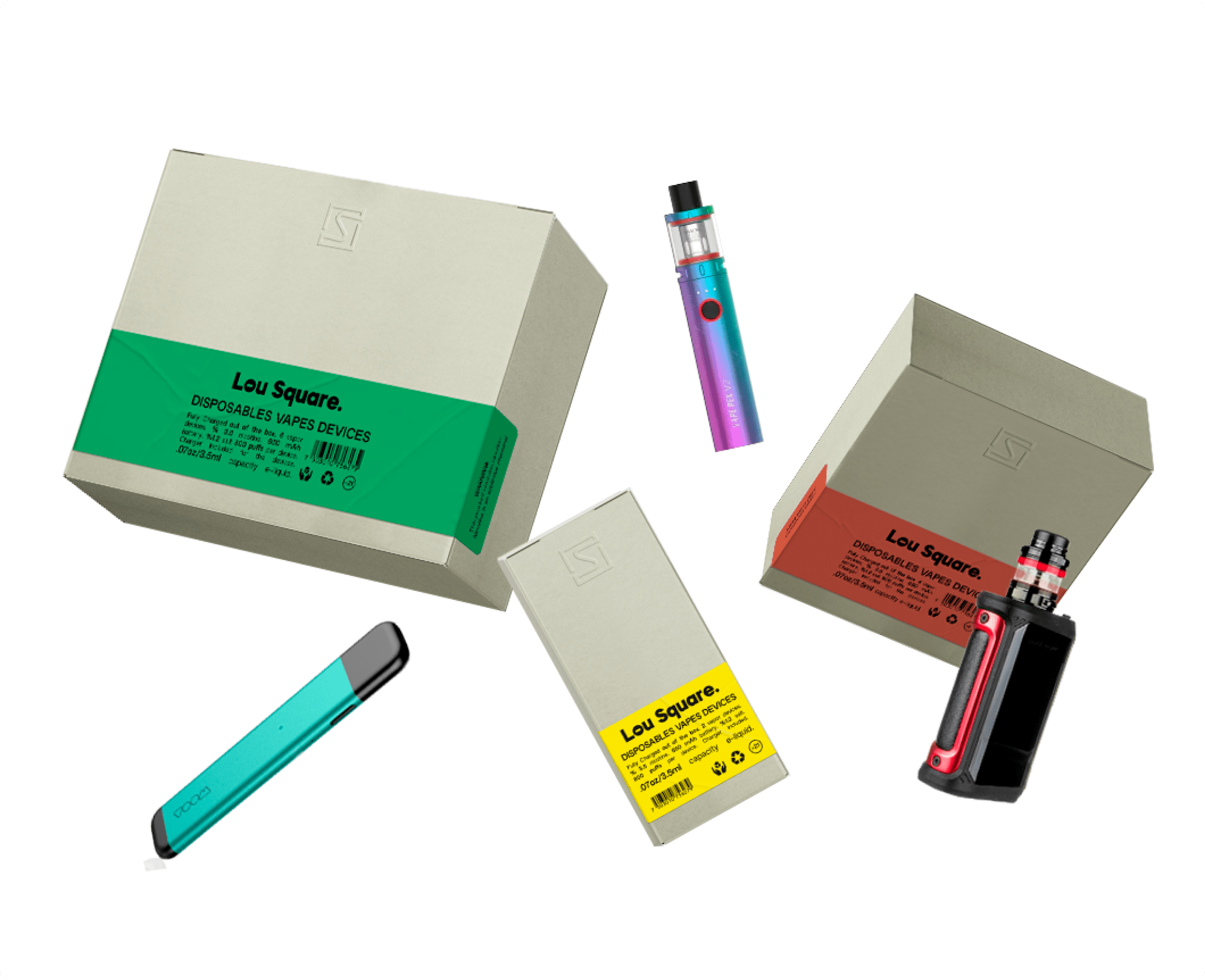 ALL YOUR FAVORITE BRANDS just one click away
We want to make everyone feel the convenience of Lou Square locations, highlighted with the premium exclusivity that we have to offer, and without tying us down to a particular product.