Vapes Stores in Clearwater
The Best Vape Shop in Clearwater and Beyond
If we told you that you could have access to premium brands of vape, a variety of sizes and hundreds of flavor choices all in one place you probably wouldn't believe us. But every word of it is true. Here at Lou Square, we have all of your vaping essentials and more.
A one-stop shop, we have you covered no matter your vaping habits. Do you use an e-cigarette as an alternative to other nicotine products? Do you only vape every so often, when out socializing with friends? Do you just think the flavors are really tasty? Whatever your reason for vaping, rest assured that we have everything you need. From rechargeable vapes to disposable vapes in Clearwater, residents find all of the essentials in our range.
Online Vape Shop in Clearwater with Affordability and Reliability Each and Every Time
When you shop with us here at Lou Square, you are choosing a reliable supplier. With our services, you'll never be left short. Open 24 hours a day, 7 days a week you can receive delivery in as little as one hour in some circumstances. Simply place your order, go about your day or night and your vape pens will be at your doorstep before you know it. It really couldn't be easier.
Alongside our round-the-clock service, you are also choosing:
Comprehensive Range:
When it comes to vapes, you can never have too many flavors. This is why our range is as comprehensive as they come. From traditional flavors such as mint and tobacco to fruity blends such as blue raspberry and apple peach, we have everything you can think of. Choose your favorites or try a new taste, the choice is yours!
Affordable Products:
We prioritize both quality and affordability with our range. At Lou Square, you'll find premium brands at prices you'll love. With extra discounts for our subscription customers, our already affordable range just got even cheaper!
Complete Control:
When you shop our range, you are in complete control at all times. Whether you want to purchase on an individual basis or sign up to a subscription for regular vape delivery in Clearwater, we have you covered here at Lou Square.
Why Not Subscribe and Save?
If you are a regular vaper, why not subscribe to our vape subscription box and save money? Select one of our pre-existing bundles or create your own blend. Choose your favorite flavors or change it up with each and every order. With no subscription fees, no cancellation fees and no delivery fees, you are able to personalize your subscription to suit you. Whatever your habit or flavor preference, rest assured that we have you covered.
So, What Are You Waiting For? Browse Our Online Vape Shop in Cleawater Now!
When it comes to vape suppliers, few compare to us here at our online vape store in Clearwater. With our range, you'll never find yourself left short. Simply browse our collections, order and wait for your vapes to arrive. Not only do we deliver vapes to Clearwater, our online vape store ships to Melbourne, FL, Naples FL, Tallahassee, and more.
For my next vape delivery, you'll find me at Lou, will you be there too?
Lou Square Stores

"find them on every corner, shop instantly onsite"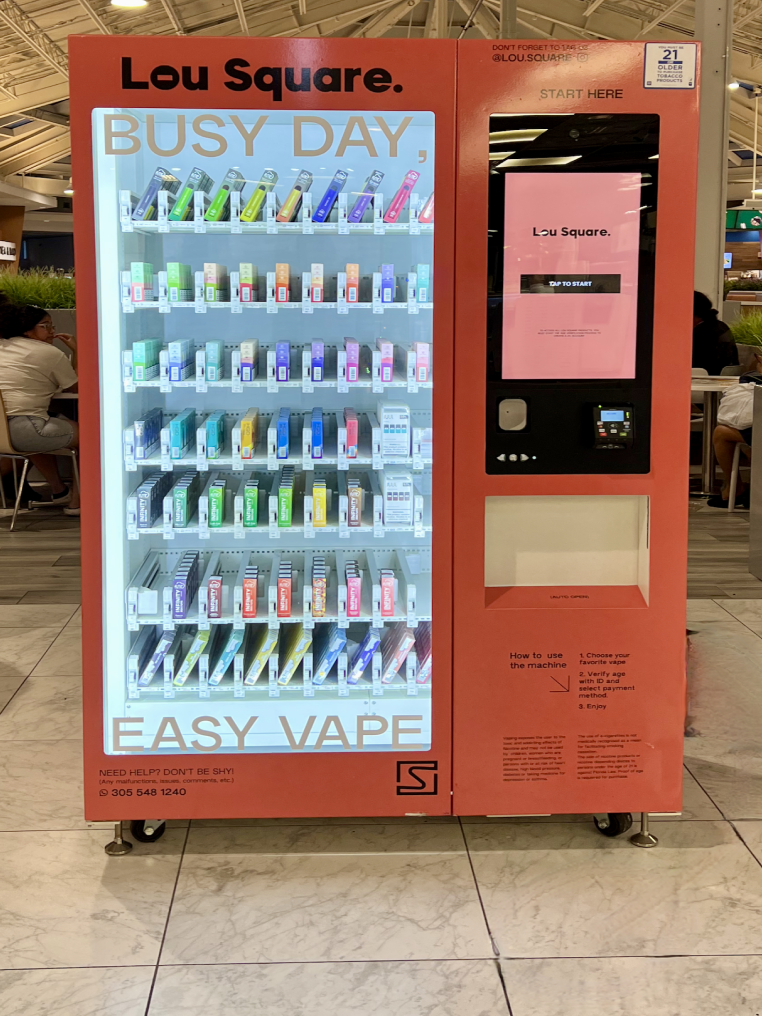 Sawgrass Mills
Market Food Court
12801 W Sunrise Blvd, Sunrise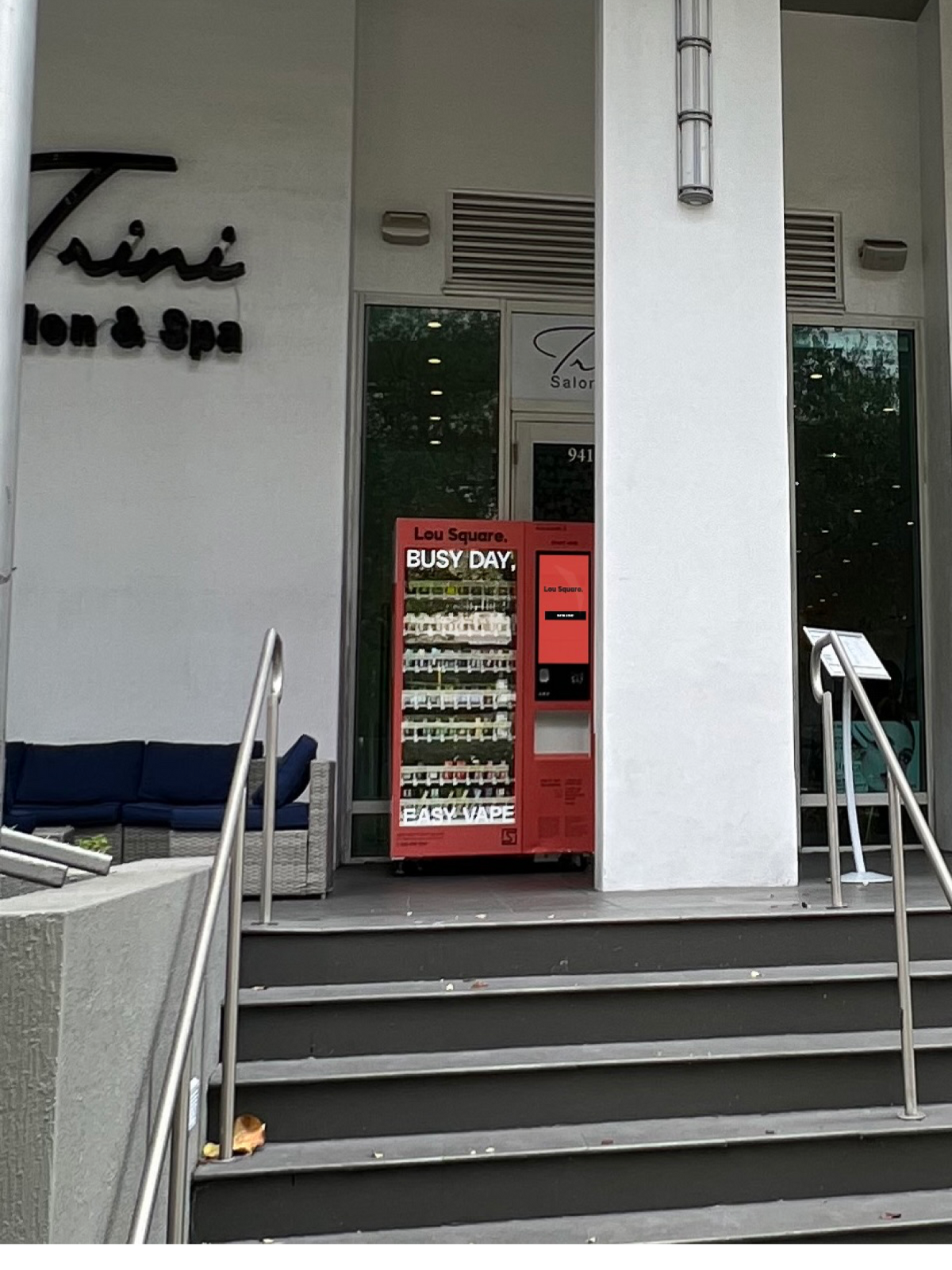 The Plaza
Brickell Ave
941 Brickell Ave, Miami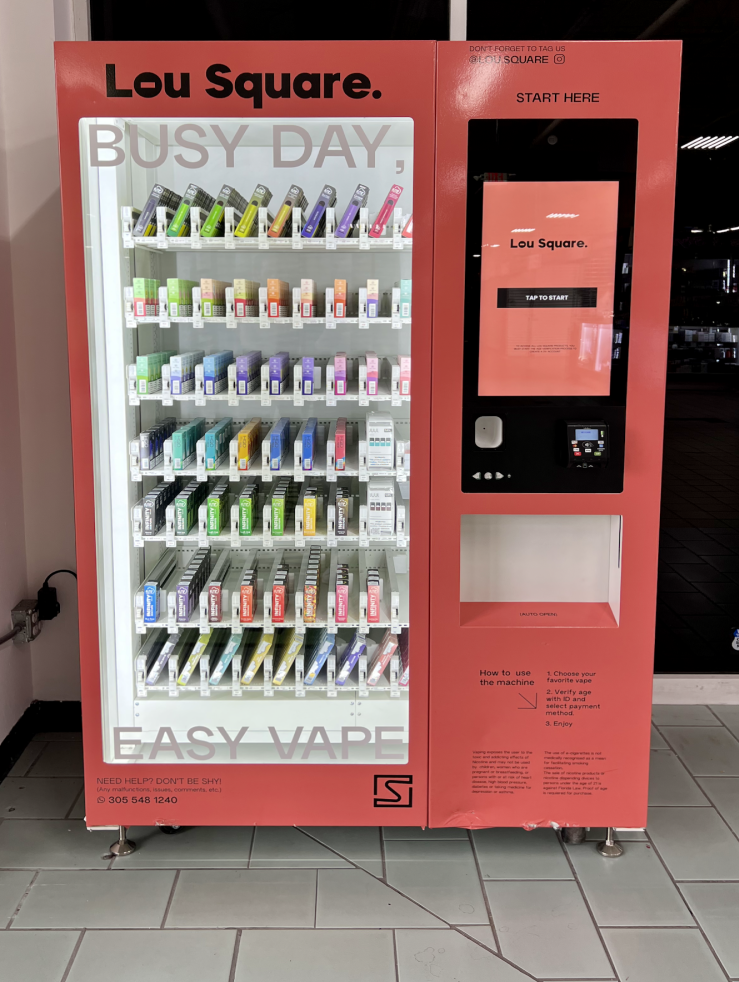 FESTIVAL
MARKETPLACE
2900 W Sample Rd, Pompano Beach
Subscriptions
All you want in one box!
1
ADD FAVORITE VAPES TO CART AND CHOOSE SUBSCRIPTION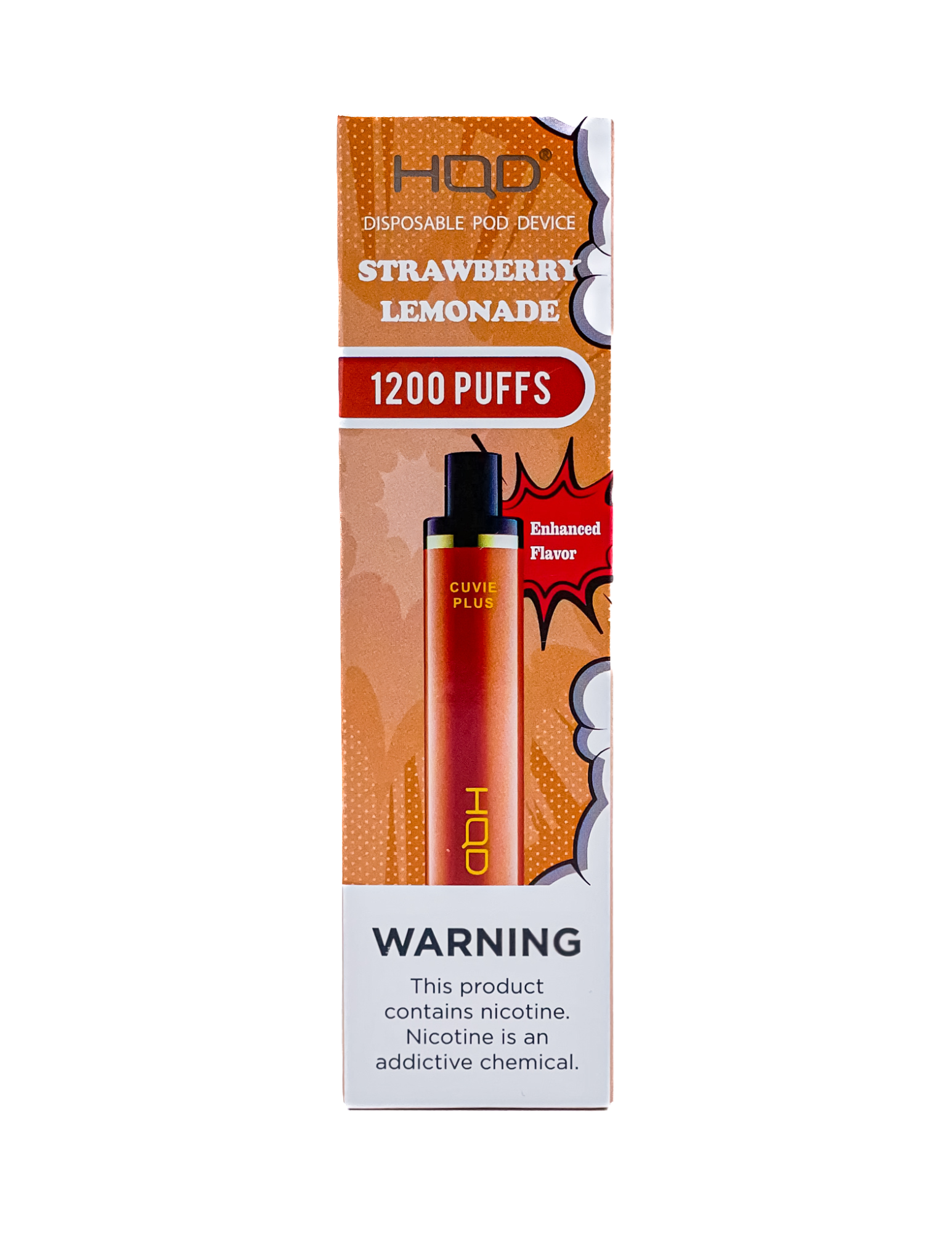 2
CONTROL YOUR DELIVERY DATE & PAUSE OR CANCEL ANYTIME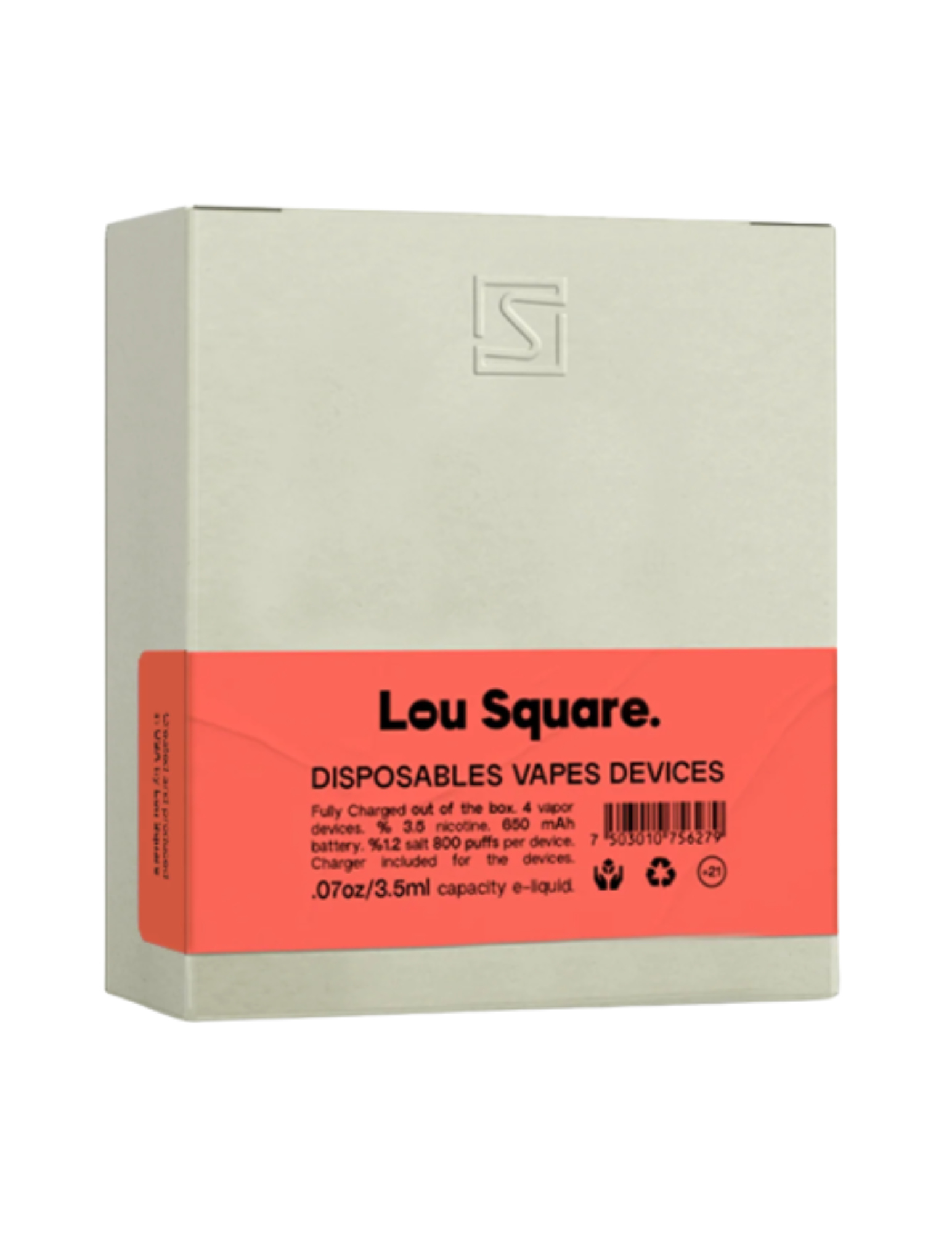 3
ENJOY 10% OFF AND FREE SHIPPING EVERY TIME!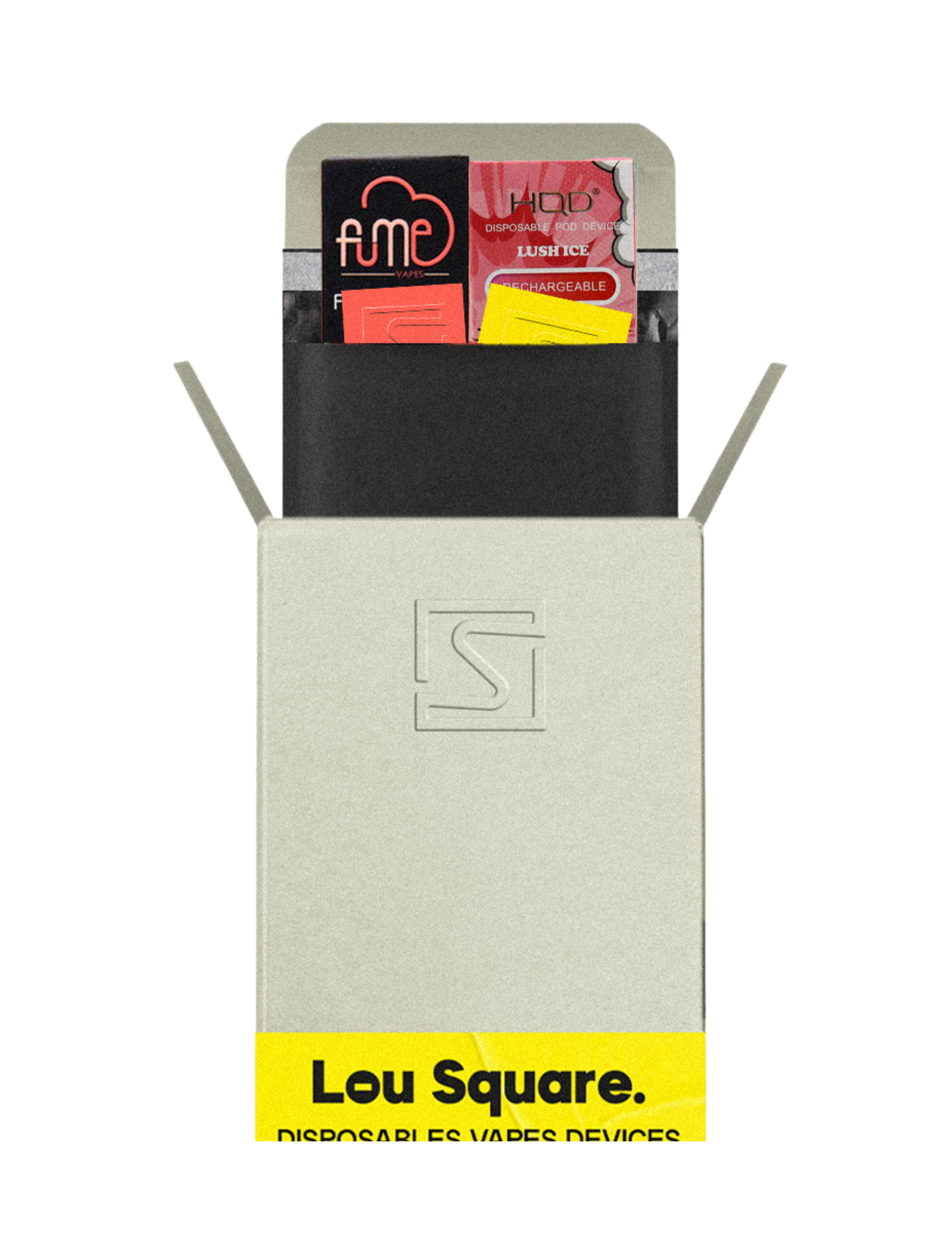 DISCOVER NEW AND EXCITING FLAVORS EVERY MONTH
Join our monthly subscription and receive any of our special selection of products, created just for you.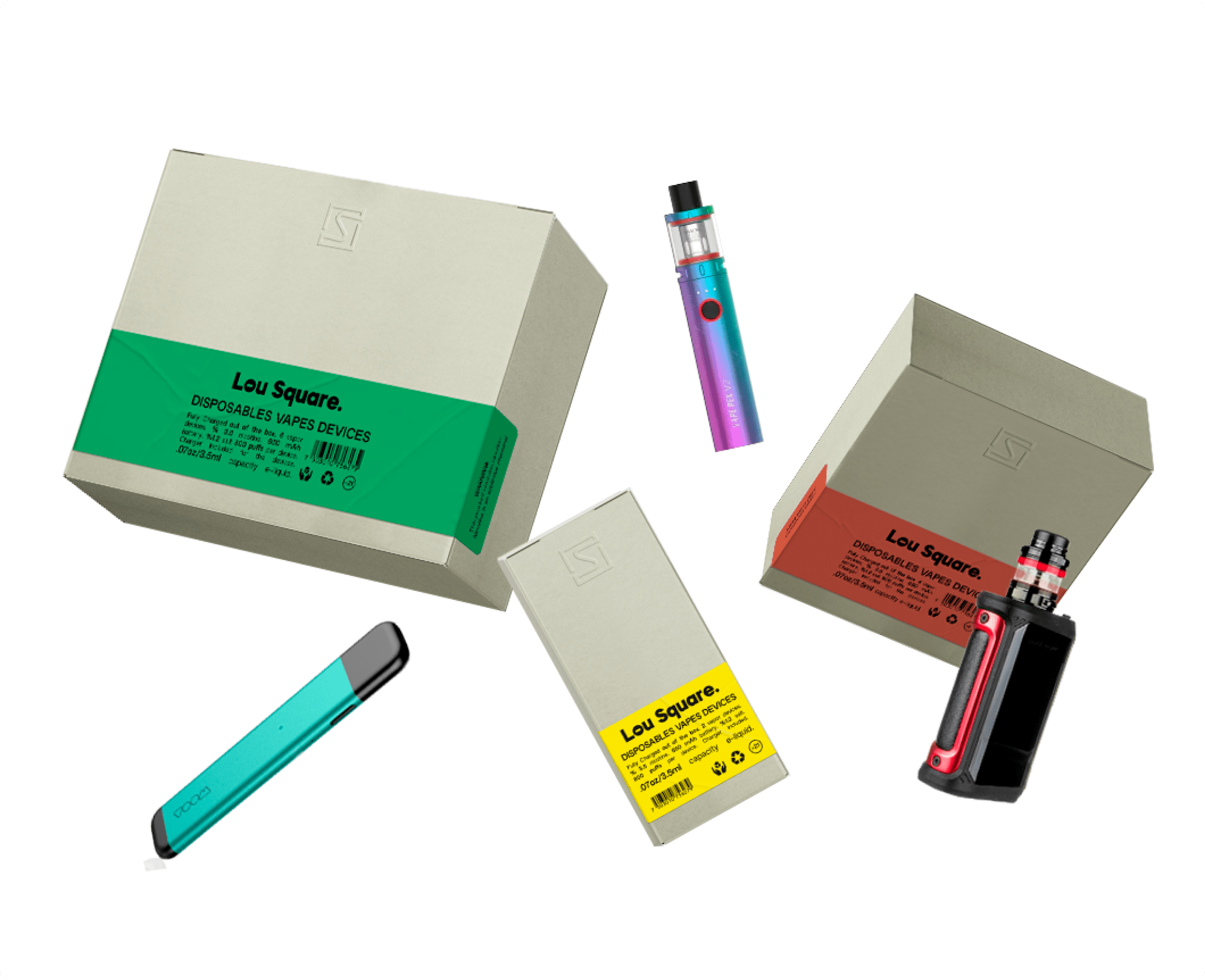 ALL YOUR FAVORITE BRANDS just one click away
We want to make everyone feel the convenience of Lou Square locations, highlighted with the premium exclusivity that we have to offer, and without tying us down to a particular product.