5k | Blueberry Lemonade
$15.49 USD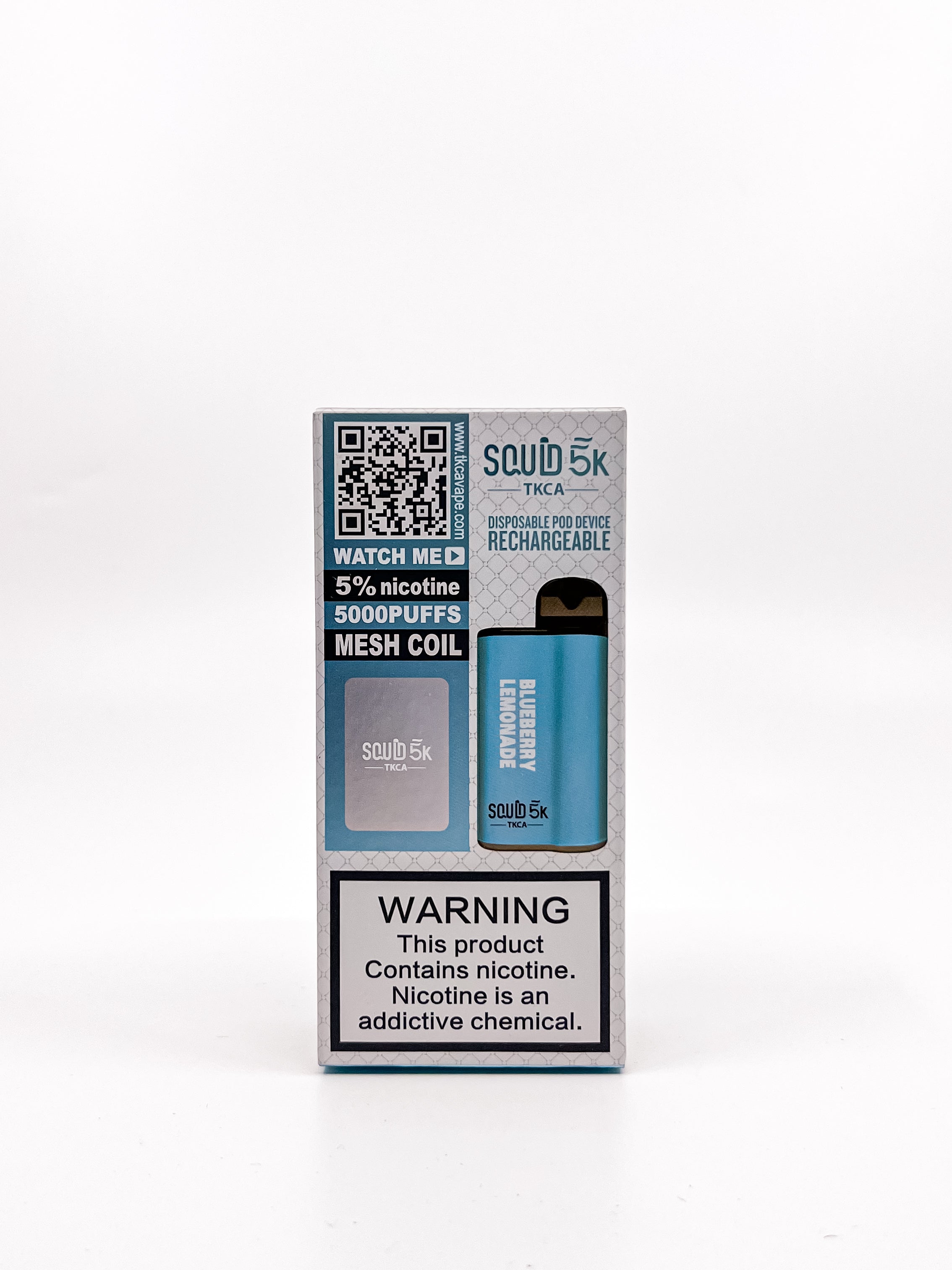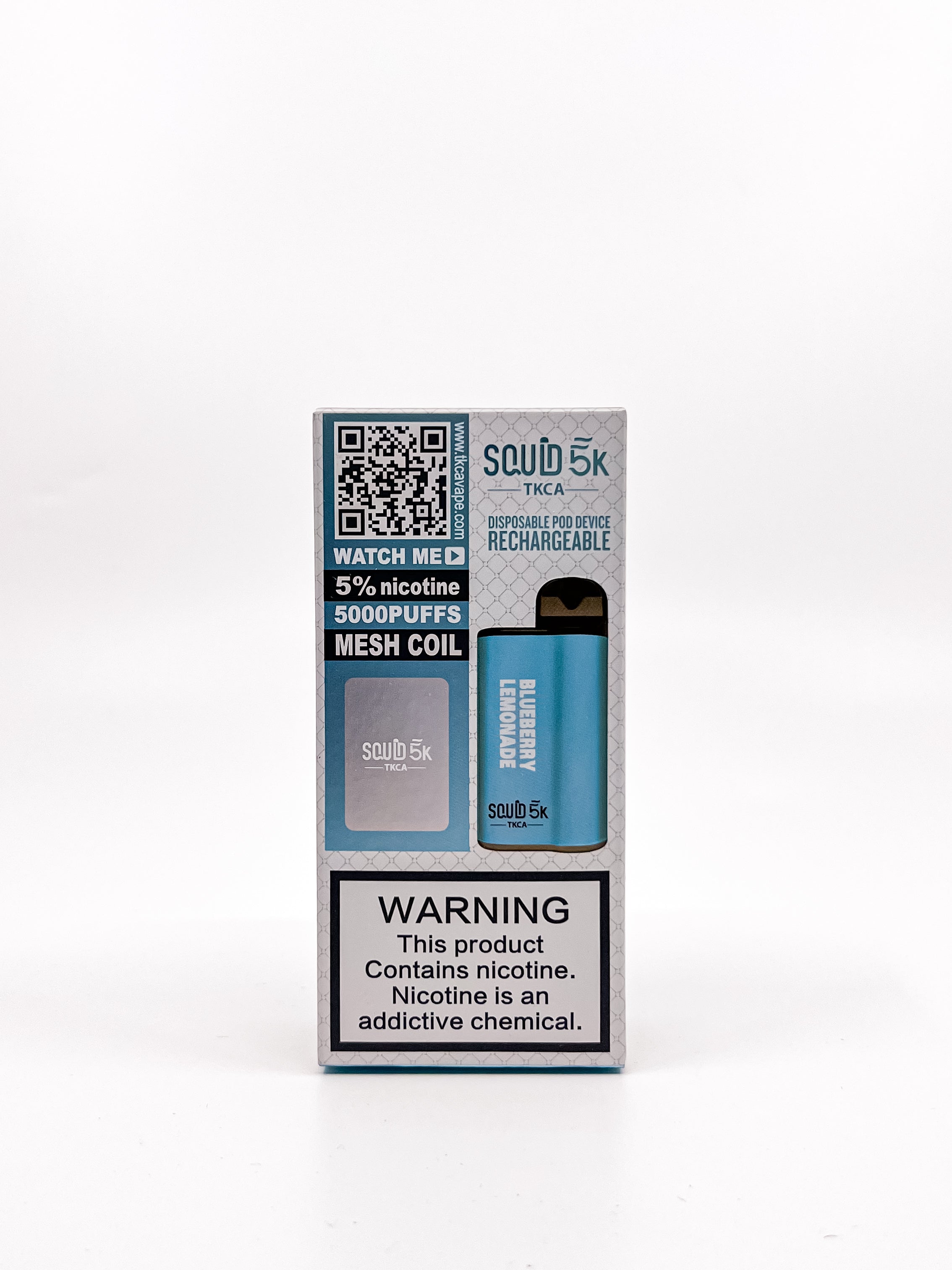 5k | Blueberry Lemonade
$15.49 USD
Puff Count: +5,000 Puffs
Nicotine Strength: 5.0%
Capacity: 15 ml
Battery Capacity: 850 mAh
Type: Rechargable
This rechargeable vape comes with a pre-filled tank of e-liquid so you don't have to bother about refilling it and has a sizable 5,000 mAh battery that will keep you running all day. You don't need to learn how to use a complicated equipment because the Squid 5K Disposable Vape is also extremely simple to use.
build your box WITH exciting new flavors
Join our monthly subscription and create your own or receive our special selection of products, curated just for you.